We have seen solid membership growth over the past year. We have grown 27% since last September. We currently have 93 members. Our target for the year-end is to grow to over 100 members.
Last year at our Annual General Meeting, we asked you, our Member Representatives, to recruit another member from your networks. A number of you responded and we thank you for rising to our Membership Contest Challenge!
If everyone in our membership recruited just one skin patient group, we would of course, double in size!
We are proud to represent members from 36 countries and we are projecting that we will grow over the next year or so to represent over 50 countries, as we will now focus on Central/South America, Asia, Europe, and Africa to fill in some gaps.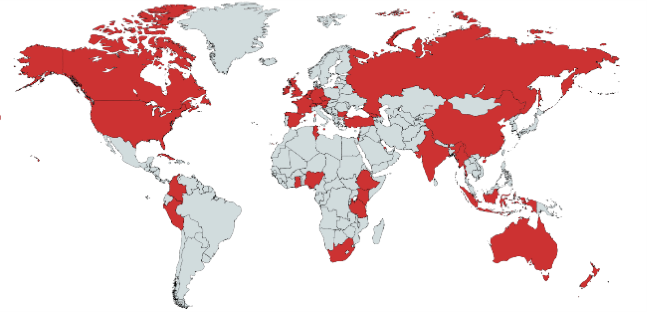 This chart shows the diversity of the types of dermatology patients our members support, and we only expect this to grow as we bring more rare disease organizations into IADPO.