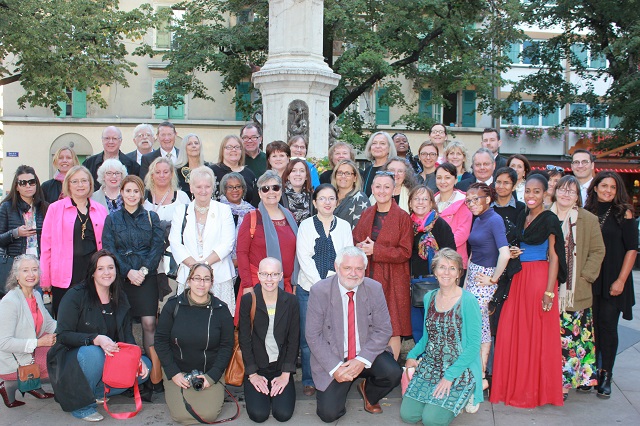 Patient leaders from nearly 20 countries ─ some as far away as Nigeria, India and Australia ─ convened just outside Geneva
in Ferney-Voltaire, France for the GlobalSkin 2017 Conference in September.
The GlobalSkin Team was thrilled to be able to bring together such a diverse group of dermatology patient leaders from around the world representing a significant number of disease areas. Delegates participated in two and a half days of learning, networking, and skill building. It was a very full program which included eight plenary sessions, 20 workshops, our Annual General Meeting and a half-day Patient Perspectives Symposium.
The main objective of the GlobalSkin 2017 Conference program was to provide patient leaders with real world tools, resources and case studies that would allow them to implement new best practices in their organizations once they returned home following the conference. We had many opportunities to network with each other – a high priority for our members – because we all have so much in common and so much to share with each other. We all recognized that we are not alone in what we do each and every day to support our patients. Many new mentoring relationships resulted from these interactions.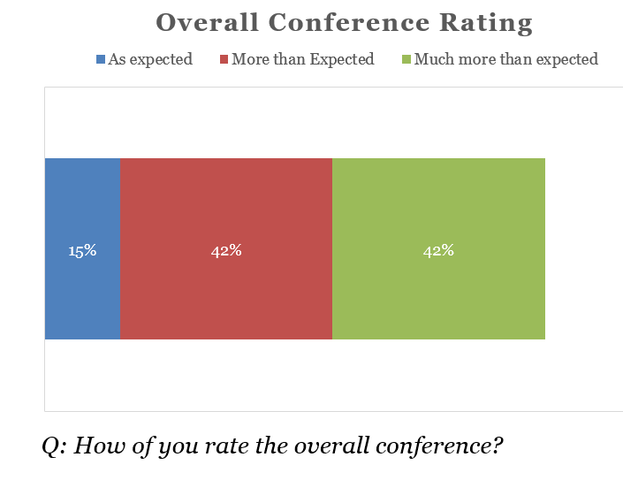 We are pleased to report that we received a 100 per cent satisfaction rating from our delegates in our post-event evaluation – of which 84 per cent of delegates responded that they benefited either more than expected or much more than expected!
During the conference, we hosted a unique Patient Perspectives Symposium where delegates were tasked with working together to give their valuable input into some key issues that impact us all. The topics were:
What needs to be done so that the true impacts of dermatological diseases are well understood?
How can we best empower dermatology patients so they get the best possible care?
How can we use technology to better serve our patients?
How can we improve the effectiveness of patient advocacy in Dermatology?
We will be publishing discussion papers from the input we received, so delegates' input will continue to have a direct impact even though the conference is now over. This is the first time, to our knowledge, that patient leaders from around the world, representing a host of dermatological diseases have had their collective opinions published. We see this as but one of the ways that by working together, our movement will change the way the world sees our diseases.
One of the highlights of the Conference was seeing so many familiar faces in at the conference, but equally, we saw a lot of new faces too. This tells us that our organization has grown a lot in its two-year history. The last time some of us were together was in Vancouver in 2015 when the Canadian Skin Patient Alliance hosted IDPOC. It was decided at that conference – which was the first global meeting of its kind – that IADPO should be formed to support patient leaders around the world in in their efforts to help and advocate for dermatology patients in as many geographic and disease areas as possible.
Today, our organization has 75 members in 32 countries representing 25 disease areas. Quite an accomplishment for a new not-for-profit organization!
In the final session of the Conference, our CEO Christine Janus issued a challenge to delegates for the GlobalSkin 2019 Conference: that each delegate recruit three new members to become IADPO members. There was lots of enthusiasm and nodding in the audience so we are confident that our next conference, and indeed our GlobalSkin movement, will grow considerably over the next two years.
Check out this additional conference information!
Have a look at the IADPO Flickr photo albums for photos from the GlobalSkin 2017 Conference and associated events during our time in and around Geneva.
The GlobalSkin 2017 Conference presentations and Tools and Tips documents are available to members in the members-only section of our website.
Join us for our upcoming series of online learning sessions which will expand on many of the workshop topics. We will be in touch with the schedule of topics and dates. Whether you attended the conference of not, members are encouraged to participate virtually in these sessions. Let's keep theses great conversations going!
Here is some feedback from our delegates:
A truly life-changing experience. I am very excited and filled to the brim with encouragement and fuel for the future.
I loved, loved, loved being able to attend. I will bring all of the information back to my board.
I'm inspired to learn more about our commonalities & develop a plan to work together to raise awareness about ALL skin diseases.
IADPO is grateful to its GlobalSkin 2017 partners for their generous support: