White papers from GlobalSkin 2017

Following the successful Patient Perspectives Symposium held during our GlobalSkin2017 Conference in Geneva, IAPDO has written White Papers which reflect that dialogue.

We are pleased to share the two white papers that have just been published; Empowering and Advocating for Dermatology Patients and Supporting Patients in the Digital Age. Be sure to read these publications which resulted directly from patient leader input! And tell other dermatology stakeholders so they can benefit from these great examples of patient leaders sharing their expertise.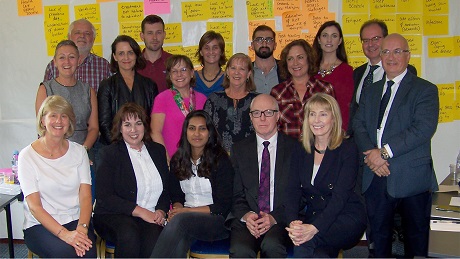 Members of the Atopic Dermatitis community also took part in a multi-stakeholder round table discussion during the GlobalSkin Conference. This Atopic Dermatitis Report and the valuable content captured during this session will be released in early-2018 and shared with patient leaders and other stakeholders. Stay tuned for more news on this important report.
GlobalSkin 2017 Videos
A series of videos was created during our GlobalSkin2017 Conference to provide event highlights and some wonderful feedback from delegates. The videos provide a snapshot of a few of the amazing presentations that took place during the dermatology patient conference. Visit the IADPO YouTube channel to view the videos and share the links with others.
GlobalSkin 2019 Conference (Volunteer Steering Committee members needed!)
Great news! Planning is underway for our next GlobalSkin conference! This event will be held in Italy in 2019. The exact location and dates will be determined with the help of the GlobalSkin Steering Committee and in conjunction with the IADPO Board of Directors. We are looking for volunteers to participate on this committee in collaboration with IADPO staff. If you are interested, please contact This email address is being protected from spambots. You need JavaScript enabled to view it..