IADPO's GlobalSkin 2017 Conference for leaders of skin patient organizations will take place in picturesque Ferney Voltaire, France, mere minutes away from the airport in Geneva, Switzerland during the weekend of September 15-17, 2017.
Why GlobalSkin 2017?
Following on the success of IDPOC 2015 in Vancouver, British Columbia, Canada, IADPO will provide patient leaders with opportunities to build skills and knowledge to help them better serve their patient populations. It is said, "a rising tide lifts all boats" and GlobalSkin 2017 aims to lift the capacity of all attending leaders of dermatology patient organizations.
Numerous leaders have told us that they implemented many of the IDPOC 2015 key learning since that event, and several have gone on to form global associations for their specific disease area – a ripple growing into a wave.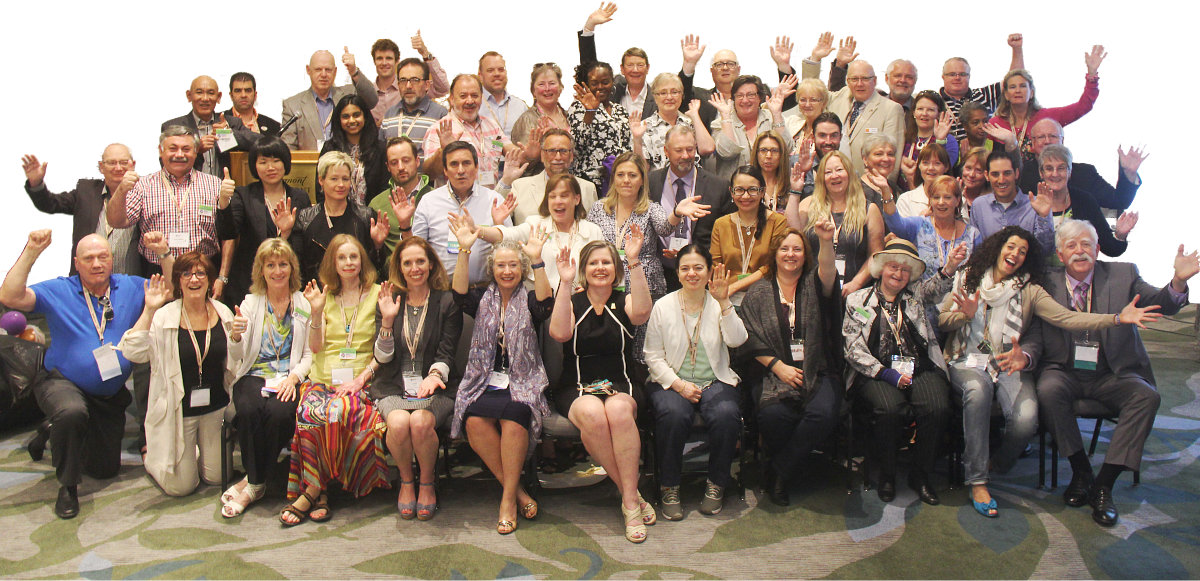 IDPOC 2015 delegates in Vancouver (click image to enlarge).
Conference Objectives – why you should come!
GlobalSkin 2017 will support members by providing learning opportunities in skills building, advocacy and research, while sharing their related experiences. Geared both to experienced patient leaders and novice leaders, GlobalSkin 2017 will offer sessions at various levels of mastery to ensure value for all who attend..
By attending this conference, patient organizations will be better-equipped to reach, support and advocate for their patients. Leaders will be able to employ tools and templates after the conference with a quarterly feedback mechanism to ensure transfer of training and to provide mentorship and collaboration for needed solutions.
EADV 2017 Overlap
GlobalSkin 2017 will overlap the European Academy of Dermatology and Venerology (EADV 2017 Congress) being held in Geneva from September 13-17. Take this opportunity to connect with industry and top dermatologists in your disease area.
All dermatology patient organization leaders are invited to participate in GlobalSkin 2017. The programme is being designed to offer best practices, like how to advocate more effectively, how to better connect with your patient communities and how to more effectively raise awareness about the importance of skin disease and its huge impact on daily life.
Dermatology patient organization leaders will work together during the conference, collaborating on how to raise the profile and importance of dermatological conditions. See our Program section for more information on program highlights.