IADPO is grateful to industry partners for supporting its mission to improve the lives of those affected by dermatological disorders around the world. Their commitment and generosity allow IADPO to undertake many important initiatives each ]year, which directly helps patient leaders and the patients they serve.

IADPO's Year in Review provides a summary of its achievemets.
IADPO's rigorous principles for industry support can be found here.

2018 Partners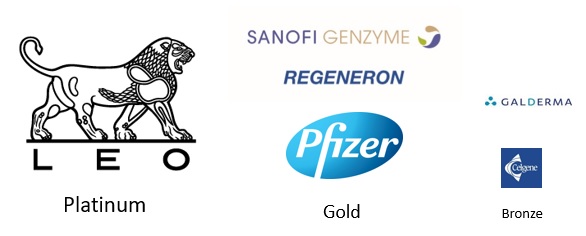 Founding Visionary Partners
Organizations that provided support in 2016 – our start-up year – at the Platinum and Gold levels are recognized as Founding Visionary Partners and their initial sponsorship levels will be noted in perpetuity on the Globalskin.org (IADPO) website.

PLATINUM

GOLD