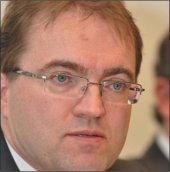 The IADPO team has been busily planning its upcoming patient-perspective research study with our lead researcher, Professor Dr. M. Augustin (image, right) of Hamburg, Germany.
"IADPO's ground-breaking patient-led research will create greater understanding and respect for dermatological conditions around the world. I am proud to work on this patient-initiated and patient-driven initiative."

Dr. Matthias Augustin, Director
Institute of Health Care Research in Dermatology and Nursing
University of Hamburg
Member organizations will share in the development of the study and, later, will poll the patients they serve. With a better understanding about living with any of over 3,000 dermatological conditions worldwide, our goal is to influence changes at the W.H.O.globally and create tools to help member organizations advocate for improved access to treatment and care locally.
Ground-breaking, patient-driven research
The International Alliance of Dermatology Patient Organizations (IADPO) is undertaking this ground-breaking global patient-initiated research project which is multi-year, multi-site and multi-disease.
In Dermatology, to date, there is no study on the impact of dermatological diseases done on a global level. Some country-specific impact studies have been done for a very small handful of specific conditions. There is virtually no research that has been driven by the patients themselves, in ANY disease area, where they themselves create the questions that will elicit responses that will answer the question of the true impact.
Approach
Working with patient leaders, IADPO will create a Global Research of Impact on Patients (GRIP) tool. It will allow patients living with dermatological diseases to co-create questions from their unique perspective for a research instrument that would allow them to FULLY describe the impact of disease on them and their family members. This tool will be tested and used in the realm of Dermatological diseases first, with a view that if successful, can be expanded to validate Patient-reported Impact Measures (PRIMs).
Using the patient derived questions, a unique measurement instrument will be created which will use PRIMS to survey the impact of disease on patients and their family members. The output will be a Global Report on the Impact of Dermatological Diseases with a breakdown by country, region and disease, allowing stakeholders to present data regionally, locally or globally to decision-makers to support the critical need for policy adjustments to improve care paradigms for dermatological disease patients.
Get involved
GRIDD will create greater understanding of and respect for dermatological conditions. It will be a key tool to initiate changes to the WHO's DALY1 globally and help improve access to care and treatment for patients at the country or regional level. GRIDD will produce credible, scientifically validated data, which is expected to be used to raise the profile of dermatology.
Getting involved with the GRIDD research initiative is an excellent opportunity to demonstrate your commitment to patient-centric research.
Learn more about how you can participate in this game-changing research initiative by contacting Jennifer Austin.
Help lead the change!
_______________
1 Disability-Adjusted Life Year (World Health Organization). Metric that combines the burden of mortality and morbidity (non-fatal health problems) into a single number.