Board of Directors 2018 - 2019
GlobalSkin and its activities are governed by a Board of Directors from around the world. This diverse team has the skills needed to lead a strong, sustainable, and effective international organization.
All of our Board Directors are skin patient leaders in their own organizations who, in many cases, are skin patients themselves. In their local role they work directly with skin patients, parents and/or caregivers. The GlobalSkin Board of Directors is very active and meets regularly — both in person and via videoconference.
Jean-Marie Meurant — President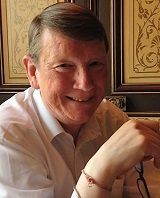 Jean-Marie Meurant — President
Jean-Marie has served as the President of L'Association Française du Vitiligo (AFV) since 2013 and has grown the organization into a vibrant association well known in France. AFV produces bulletins, and hosts sessions for patients, provides telephone counseling and an annual conference.
His organization organizes support groups, provides advocacy and liaises with other patient groups in France and internationally. Jean-Marie is involved with patient advocacy both in France and internationally and his organization supports research into vitiligo. He is leading the French Skin Federation (18 skin patient organizations) and is founder of a new global coalition: Vitiligo International Patient Organizations Committee.
Jean-Marie has been part of the GlobalSkin board as its president since the organization was created in Vancouver in 2015.
Jean-Marie is currently an HR and Change Management Consultant with over thirty years business experience as an HR Director, specializing in large change situations like major mergers and acquisitions and adapting to multi-cultural environments for large European and International Companies.
He is adept at working with businesses to ensure that structures and practices are in place to allow them to achieve their objectives. He brings this excellent business acumen to his volunteer work in the skin patient sector.
Jean–Marie holds a Master's in Human Resources Management from the Sorbonne and is an alumnus of ISCG. He is the proud father of three children and an avid sailor.
Cheryl Talent — Vice-President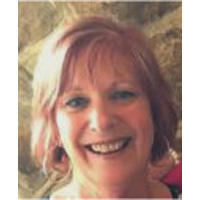 Cheryl Talent — Vice-President
Cheryl Talent, President of the Eczema Association of Australasia Inc. (EAA) has been an eczema sufferer for most of her life, starting when she was just a few days old.
Born in Melbourne, she moved to Queensland twenty years ago and became involved with the Association in 1997 after having the worst flare-up of eczema since she was a baby. Cheryl's involvement in the EAA provided the education and tools to enable her to keep her eczema mostly under control and she believes that this is the key for most eczema sufferers.
She is passionate about the EAA's role in helping eczema sufferers and their carers towards a better quality of life and being a shoulder to lean on when things get too much.
Simmie Smith – Treasurer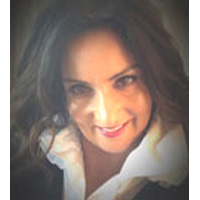 Simmie Smith
Simmie Smith, B.A., M.B.A. is the president of the Canadian Psoriasis Network, a national not-for-profit organization whose focus is on research, education and support for Canadians living with psoriasis and psoriatic arthritis.
Simmie was diagnosed with psoriasis at the age of 9 and psoriatic arthritis at the age of 20. She is keen to pursue new strategies aimed at eliminating the devastating effects of the disease through research, advocacy and education. Her own journey living with the condition and always seeking the latest treatment plans motivates her to find ways to support and educate others.
Simmie has over 25 years of experience working within the public safety realm in all levels of government within Canada. As a result of her experience she a proven track record of working successfully with various stakeholders. She is currently employed with the Canadian Federal Government as the Director of Strategic Services. She was the receipt of the Queen Elizabeth II Diamond Jubilee Medal.
Simmie enjoys golfing and riding her Harley in her spare time.
Ogo Maduewesi ─ Secretary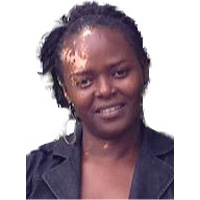 Ogo Maduewesi ─ Secretary
Ogo Maduewesi is an Ashoka Fellow, social entrepreneur, blogger and aspiring writer. She is the founder and pioneer of Vitiligo Support and Awareness Foundation (VITSAF), the first Vitiligo patient-driven organisation in Sub-Saharan Africa.
Diagnosed with Vitiligo, a condition in which the pigment is lost from areas of the skin, causing whitish patches, often with no clear cause, Ogo has gone through the various stages of the condition, including the intangible effects it brings on the patient, especially the loss of self-confidence. Living to tell the tale, she lives to serve like-minded people like her who are going through the same situation, and educate them on how to overcome these struggles.
An advocate passionate about empowering young girls (primarily in the Eastern Nigeria) for positive self-image and helping women entrepreneurs get their businesses online. Ogo overcame her condition through practicing her very own 'Positive Self-image' mindset, which she has incorporated into her initiative under her social enterprise.
Ogo has inspired the creation of 7 vitiligo organizations in in Sub-Saharan Africa and provides support for them. Her organization has launched a crowd funding campaign to build capacity of these organizations, inaugurate officially and give seed funding for positive impact. She is the Founder of World Vitiligo Day, now observed globally.
Ogo represented Africa at the IDPOC conference in Canada and is a founding Board member of the International Alliance of Dermatology Patient Organizations. She is also a founding member of a newly formed global coalition of vitiligo organizations. Ogo is proud to have been named an Ashoka Fellow, and take her place amongst globally recognized innovators for social change.
Ogo possesses certificates in:
Using Media for Development 2014 from Radio Netherlands Training Center RNTC
Advocacy and Citizen Engagement from Coady International Institute, St.Francis Xavier University Canada (2013),
Good Governance and Social Accountability from Coady International Institute, St Francis Xavier University Canada (2013),
Social Sector Management (2011) and Certificate in Entrepreneurial Management (2008) both from Enterprise Development Center of PanAtlantic University, Lagos.
Ogo's graduate courses include:
PGD in Financial Management from University of Ado Ekiti and
Higher National Diploma HND in Business Administration & Management from Rivers State
Honors & Awards:
TechWomen Emerging leader (2014)
Architects of the Future Award (2013)
NonProfit Leadership and Excellence Award, Health and Gender Category, Africa Social (December, 2012)
Ashoka Fellow (April, 2012)
Indulge WELLNESS Award, in category of Self Esteem and Self Confidence (November, 2011)
Enterprise Challenge 100 Award, Celebrating IBM 100 years (June, 2011)
Julius Muungano ─ Director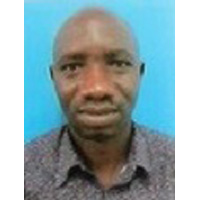 Julius Muungano ─ Director
Julius Muungano is a visionary social activist recognized for making significant contributions to the coordination and organization of program implementation in the civil society sector for more than ten years, with established record in effective organization and coordination of projects, events and meetings.
Julius is co-founder and Executive Director of Promotion of Education Link Organization (PELO), a child-centered organization advocating for children's rights, including albinism, skin cancer and HIV-AIDS. PELO implements a program known as Child Care and Protection (CCP) whereby we are establishing Child Protection Ambassadors' Network which is an advocacy arm of PELO. The program components of CCP program are SSDP (Survival, Safety, Development, Participation).
A highly motivated resourceful person with a potential of joint activism on issues affecting the survival of people who belong to special groups, Julius is a self- starter with administrative, organizational, and listening skills, with proven competence in driving programs to desired outcomes. Because of his efforts, PELO is one of the key active civil actors on policy issues in Tanzania.
Julius Muungano is pleased to become an IADPO board member because:

"The position will strengthen my effort of increasing the IADPO visibility in Africa through inviting more dermatology actors to join with IADPO and also IADPO board will be a ground for availing my experience on social accountability monitoring to advance IADPO advocacy work."
David McMahon — Director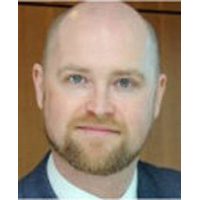 David McMahon — Director
David is the Chief Executive Officer of the Irish Skin Foundation, a dermatology-focused patient organisation and charity.
David is a public affairs and communications professional with a proven track record in NGO management, leadership, government relations, lobbying and stakeholder engagement. He has multi-sector experience gained in central government, the patient organisation sector and in pharmaceutical marketing.
He plans to provide a dermatology-wide patient viewpoint to the board and to offer practical guidance in working with sponsors and funders, particularly those in the pharma industry.
Terms of Board: Board Directors serve for a term of three years.
Bylaws: To receive a copy of GlobalSkin's bylaws, please contact us.
Christine Janus — CEO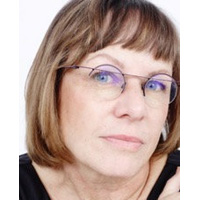 Christine Janus — CEO
Christine Janus, B.A., B.Ed, MBA, FICB is CEO of the International Alliance of Dermatology Patient Organizations (IADPO) and has held that role since 2015. She has a proven track record as a strong patient advocate and was instrumental in founding IADPO and conceiving of the organization's ground-breaking Global Research on the Impact of Dermatological Diseases (GRIDD) project. It has long been Christine's view that people living with dermatological conditions around the world deserve much better access to care and treatment, and that by working together with like-minded organizations, this goal is achievable.
Christine served as Executive Director and then CEO of the Canadian Skin Patient Alliance (CSPA), 2007-2015. In those roles, Christine built the CSPA into a vibrant and effective voice for skin patients and led the development of five national award-winning initiatives including Skin Deep, A Report Card on Access to Dermatological Care and Treatment in Canada. In 2013, Christine helped the CSPA launch a subsidiary organization specifically to serve psoriasis patients, called the Canadian Association of Psoriasis Patients (CAPP) and followed up by releasing the Psoriasis Report to shine a light on the access issues for the millions of Canadians living with psoriasis.
Christine's experience and expertise also include working with organizational start-ups, specialized marketing, business development and management consulting services, as well as training development to the health care, banking, venture capital, real estate, sporting management, HR services and University sectors. She has also taught marketing at the university level. Christine was named to the first Patient Commando list of Women Changing Healthcare in 2013.
Christine lives in Ottawa, Canada and is the fiercely proud mother of three fine young men.
Jennifer Austin, Executive Director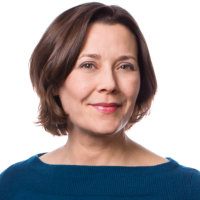 Jennifer Austin, Executive Director
Jennifer Austin is a skilled executive with over twenty years' experience in communications and marketing in NGOs, government and the private sector.
She has significant leadership background in working with member-based organizations including Scouts Canada, the Canadian Internet Registration Authority and 4-H Canada.
Jennifer has a strong track record of significantly increasing organizations' profile and brand; building and leading high-performing teams; establishing thought leadership platforms and effective social and traditional media outreach; and meaningfully engaging and mobilizing employees, members, volunteers, donors, corporate sponsors and other key stakeholders. Throughout her career, Jennifer has developed and fine-tuned organizational best practices across a variety of sectors. She has received a number of professional awards for raising the profile of her organizations.
Jennifer holds a Bachelor of Arts degree in Political Science from Dalhousie University and an Advanced Certificate in General Management at Queen's University School of Business.
The mother of a child born with a port-wine stain birthmark on his face, Jennifer is personally committed to IADPO's mission to improve the lives of those affected by dermatological conditions throughout the world.
Visnja Zaborski Breton—Public Affairs Director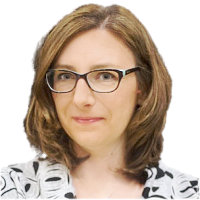 Visnja Zaborski Breton—Public Affairs Director
Visnja Zaborski Breton is a communications and public policy expert with deep roots in government and the not-for-profit sector, having spent over 15 years in senior positions with Canadian Members of Parliament and Cabinet Ministers.
She excels at telling a story – through media relations, marketing, social media – with an eye for detail and the end goal. Her excellent project management skills get the job done on time and on budget.
Before joining the GlobalSkin team in 2017 as the Director of Communications and GlobalSkin 2017 Conference Coordinator, Visnja was the Director of Communications with the Canadian Parks and Recreation Association between 2011 - 2018. She provided strong support to the Board of Directors and contributed to the rejuvenation of the organization within the parks and recreation sector in Ottawa and nationally.
Visnja is a co-founder of Dress for Success Ottawa, a not-for-profit organization which promotes the independence of economically disadvantaged women by providing them with professional attire and career development tools to help them thrive in work and in life. She served five years on the Board of Directors and acted as the Director of Communications and Marketing for that organization.
She holds an Honours Bachelor of Arts degree in Political Science from Wilfrid Laurier University.
Tammi Shipowick - Programs Director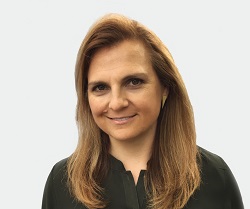 Tammi Shipowick - Programs Director
Tammi Shipowick is an accomplished professional with skills in program development and intercultural communication processes with over fifteen years of experience in non-profit, education and public sectors.
As a young professional, Tammi spent a year volunteer teaching in the Marshall Islands. This experience inspired her to pursue a career that would ensure individuals and organizations achieve success through relationship building and education. Today her proven track record in researching, designing, developing and directing innovative programs drives her work fostering partnerships between key stakeholders to create successful strategic results for organizations.
Before joining GlobalSkin, Tammi worked for YouthREX leading the Ontario Eastern Hub supporting non-profit youth organizations in program development and evaluation. Previously, Tammi served as Assistant Professor of Intercultural Communication and Director of First Year Experience program at Columbia Union College, in the Washington DC area. In Canada, she worked with organizations including Health Care Charities Coalition of Canada, and the Standards Council of Canada as an independent consultant in Communication, Research in Ottawa.
Tammi holds both a Bachelor of Education (cum laude and a Master's degree in Interdisciplinary Studies with an emphasis in Intercultural Communication from Andrews University in Michigan. She holds an Executive Certificate in Non-Profit Management from Georgetown University in Washington, DC. Tammi also studied at the Summer Institute of Intercultural Communication in Oregon, as a Fellow, and at South East Asia University in Singapore.
Shona Fleming—Member Experience Lead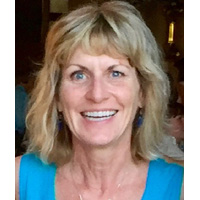 Shona Fleming - Member Experience Lead
Shona Fleming was the conference planner and marketing specialist for the inaugural International Dermatology Patient Organization Conference held June 2015 in Vancouver, Canada.Before the conclusion of the conference, the Vancouver Resolution was struck, with a mandate to develop the International Alliance of Dermatology Patient Organizations. Shona then joined the IADPO team as Director of Organization Development.
Shona obtained both her BSc (Psychology) and MBA (Marketing) at Dalhousie University (Halifax, Canada). Following a 15-year career in market research consulting, with mainly pharmaceutical clientele, she switched to nonprofit direction, including responsibility for a geographic division of an American charity, over 50 nonprofit events and conferences, and human resource, fund and board development.
An energetic people connector with experience building new organizational roles and entities, Shona is delighted to join in the creation of the first-ever international alliance for dermatology organizations, to give a 'face' to collective efforts on behalf of so many patients living with over 3,000 skin diseases around the world. As a mother of a daughter with vitigo and personal experience with atopic eczema, she is committed to enhancement of the global patient voice.
Liz Garrett—Office Administrator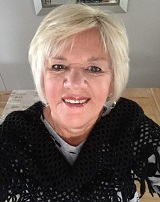 Liz Garrett—Office Administrator
Liz Garrett is a skilled professional Executive Assistant with over twenty years' experience providing administrative support to senior executives.
Her experience includes working in Health Care in hospital settings both clinically and administratively, and more recently for crown corporations in Canada including the Bank of Canada, Export Development Canada and Foreign Affairs on special assignments such as the G8 Summit.
Liz is recognized for her ability to prioritize and complete multiple tasks on time and deliver quality results. She excels at developing and growing positive relationships with clients and colleagues.
She is familiar with living with skin diseases such as eczema, rosacea and port wine birthmarks. Liz lives in the Ottawa area and is the mother of two daughters.
Pam Hanlan — Finance Director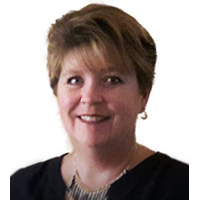 Pam Hanlan — Finance Director
Pam has managed a successful bookkeeping practice for over 16 years. Her portfolio has included for-profit and not-profit clients.
Pam's expertise and professionalism provide clients with peace of mind and allow them to focus on the strategic and operational aspects of running their organizations.
Get in touch
If you would like to learn about our governance or to get involved, please feel free to contact us.