Phase 2 Patient Impact Interviews - Completed!
GlobalSkin is pleased to report that despite the pandemic's challenges our mighty GRIDD team, including our staff and researchers from Cardiff and Hamburg Universities, succeeded in completing our Phase 2 patient interviews!

These interviews were included in Phase 2 to fill patient data gaps identified after the initial round of research was undertaken in June 2019. Over the past two months, researchers conducted a total of 28 interviews with patients from 9 countries focusing on five identified conditions: acne; psoriasis; eczema; vitiligo; and alopecia.

Testimonials
"Thanks for letting me be a part of the interview... It was actually quite therapeutic for me to go through and share my experiences." Chris, Australia

"I wanted to say how much I enjoyed the interview this morning! She [researcher] was fantastic, very kind, patient and thorough. I was very happy to be a part of this project." Sherri, USA


We are grateful to a number of patient organizations which were instrumental in helping us to organize these interviews:
| | | |
| --- | --- | --- |
| | Eczema Association of Australiaasia Inc. | Asociación Civil para el Enfermo de Psoriasis (Argentina) |
| | Australia Alopecia Areata Foundation | Gorlin Syndrome Association |
| | Hong Kong Psoriasis Patients Association | Israeli Association for Atopic Dermatitis |
| Vitiligo Support and Research Group | Psoriasis Care of Indonesia Foundation | |
Many thanks also go to the hard-working GRIDD Project Team.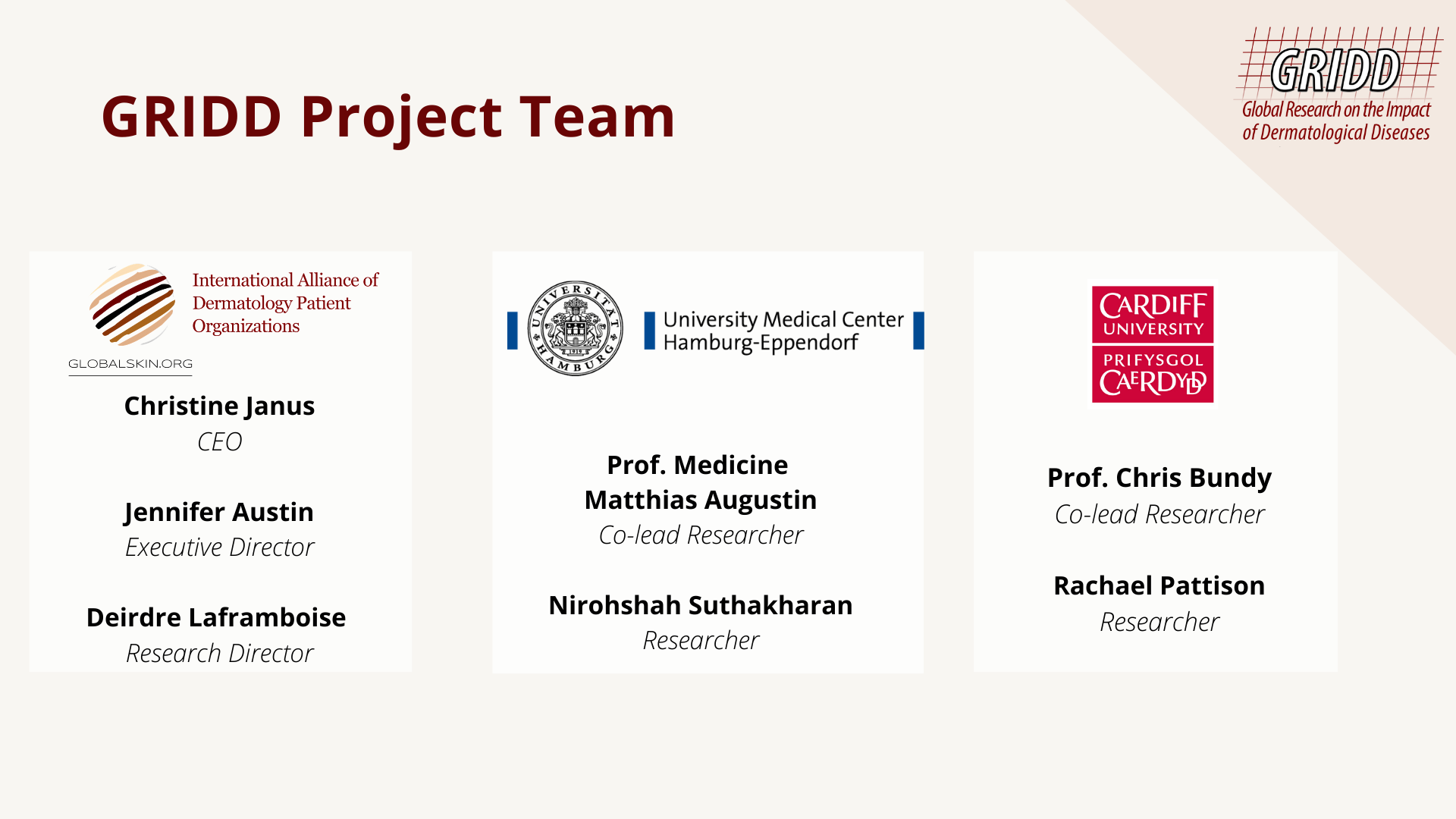 What's next for GRIDD?
With Stage 2 patient data now collected, GRIDD moves into a period of analysis and validation. For the rest of this year, a Delphi process will be conducted whereby input from a range of stakeholders will test the data, the patient issues, and the findings and assumptions. Once this validation step is completed, our researchers will develop a new patient impact measurement tool that in turn will undergo its own thorough testing and validation. Once it passes scrutiny, this new measure will be distributed during Phase 4 (2021) by GlobalSkin as a survey that will be customized by disease and language. The data gathered using this new measurement tool will be available to all (Phase 5) and will help fuel reports and publications, fundraising, advocacy campaigns and ultimately improve dermatology diagnoses, care and treatments worldwide.
GRIDD 101 Video
Interested in learning more about the GRIDD project?
Watch our short 3 min video.
GRIDD Infographic
Learn more about the GRIDD phases, project objectives and outcomes reading our infographic. Click here to view the full graphic.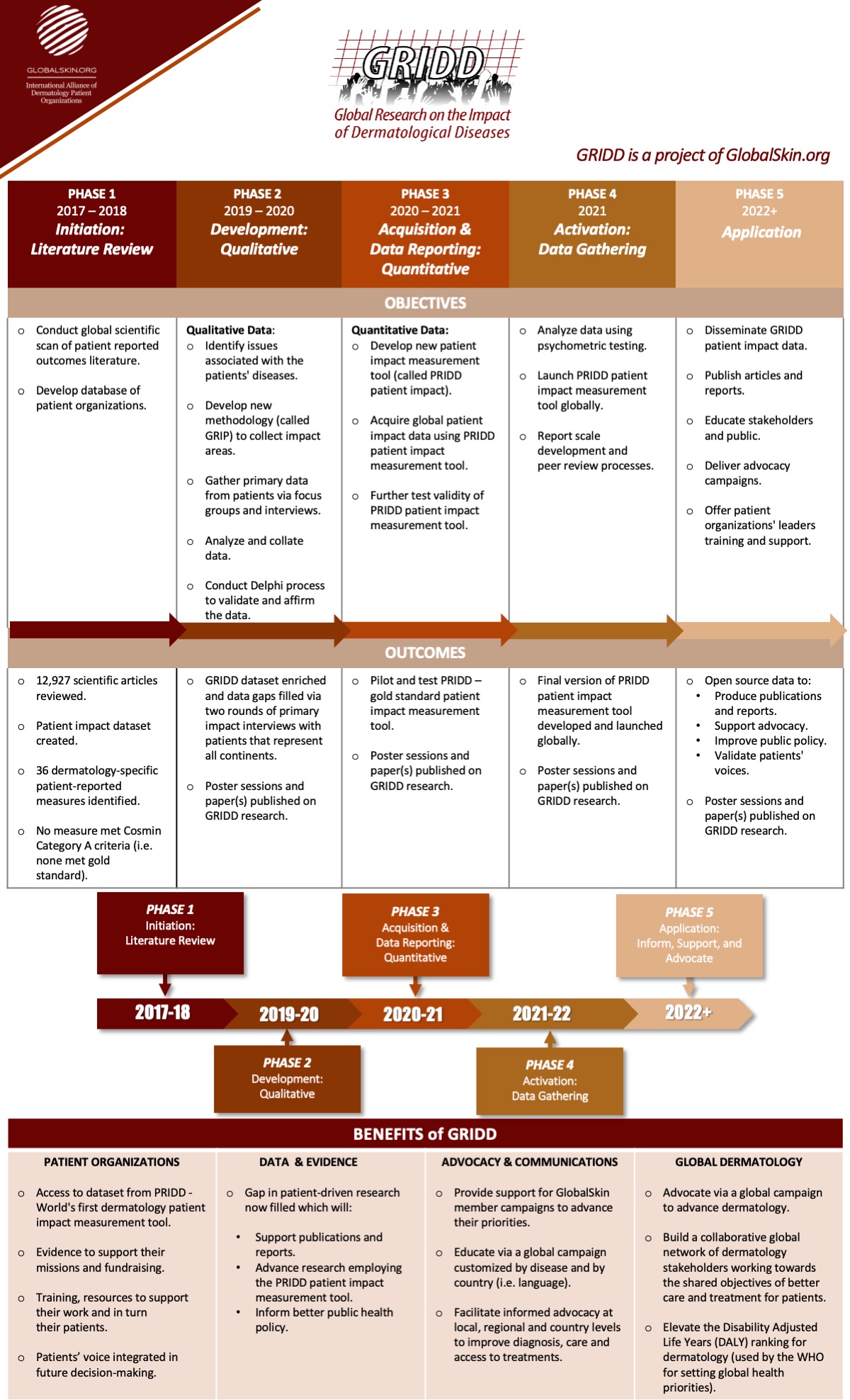 We are grateful to our partners for supporting the GRIDD project.