The International Alliance of International Dermatology Patient Organizations (also known as GlobalSkin) is proud of the wealth of experience and knowledge among our patient leaders. The call for 2021 election candidates showed us this yet again. We are pleased to inform you that the Nominating Committee has approved three eligible candidates for our election this year.
The GlobalSkin Board of Directors recently passed a resolution to expand the size of the Board from its current nine seats to 10 seats – effectively opening up three seats for new Directors, rather than the originally planned two.
We are therefore pleased to announce that the three applicants who were to be approved as candidates in this year's election will now be acclaimed. As a result, no Board election voting by Members will be required this year.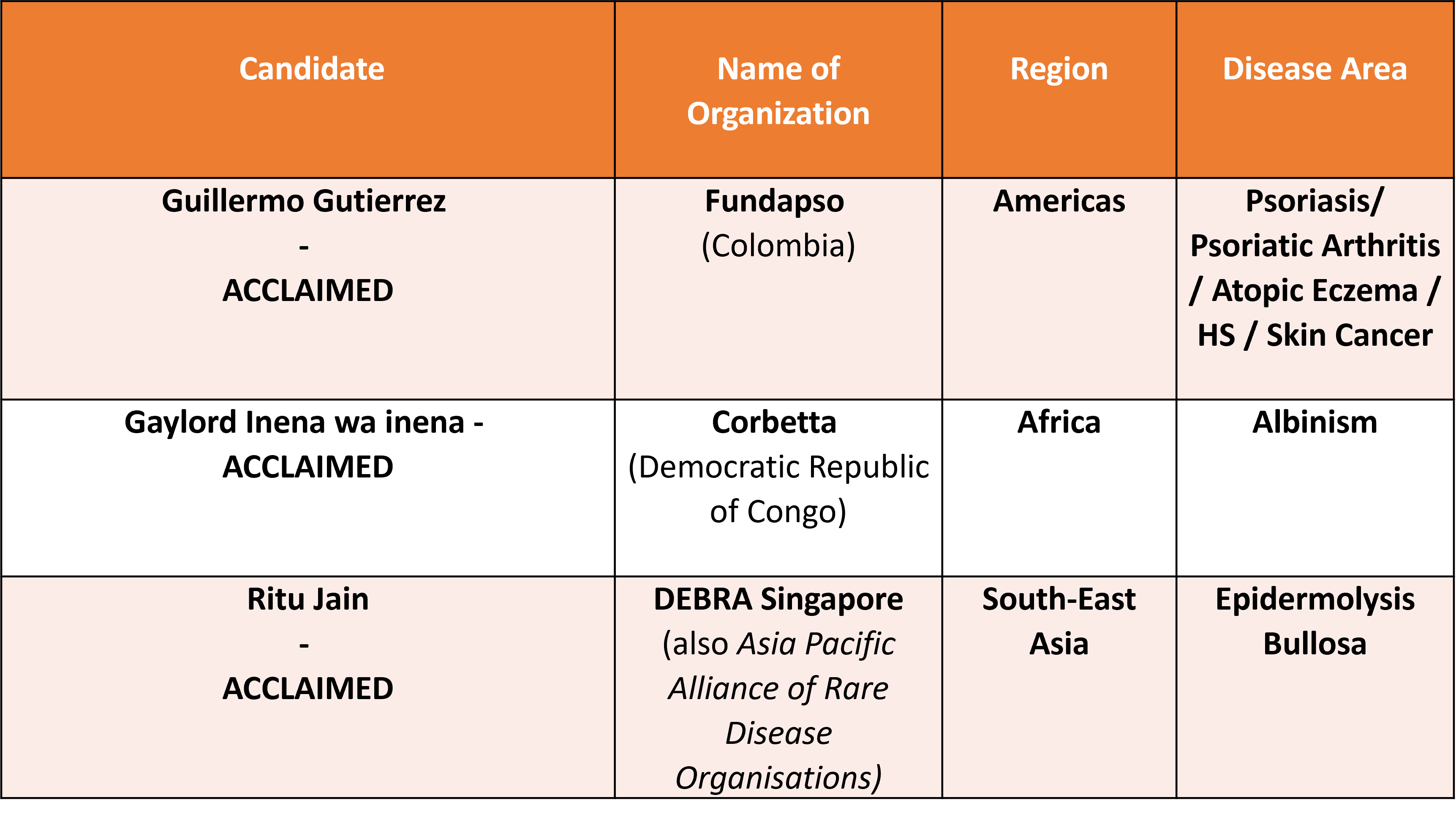 Get to know the three incoming Board Directors - view their profile here.
Please note that our commitment to fostering diversity among our leadership remains stronger than ever - our Board of Directors consists of no more than two members from any region and disease area.
Congratualtions to GlobalSkin's three acclaimed Board Directors who will take on their new roles in the organization on October 6, 2021.
Questions about the GlobalSkin Board of Directors election process can be directed to This email address is being protected from spambots. You need JavaScript enabled to view it.