GlobalSkin is pleased to present ten candidates running in this year's election to fill up to four open seats on our Board of Directors.
Voting is open from May 22 - May 29 and results will be announced at the Annual General Meeting on June 2.

Full Members will receive voting instructions and a link to the voting platform directly to their email.
Here is the list of official candidates in this election - view their candidate profiles by clicking on this link.

Please note that, in order to foster diversity on our Board, GlobalSkin allows a maximum of two directors per region and disease area to serve at one time.
Based on the current composition of GlobalSkin's Board, candidates may be elected within these parameters: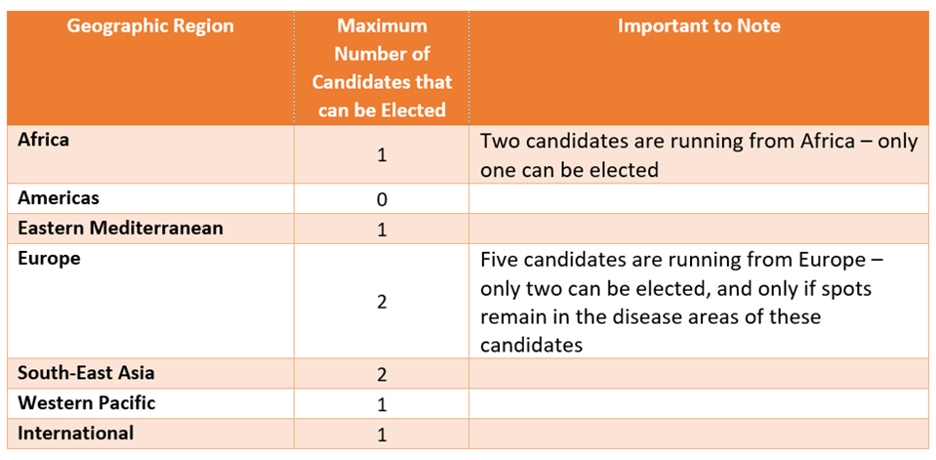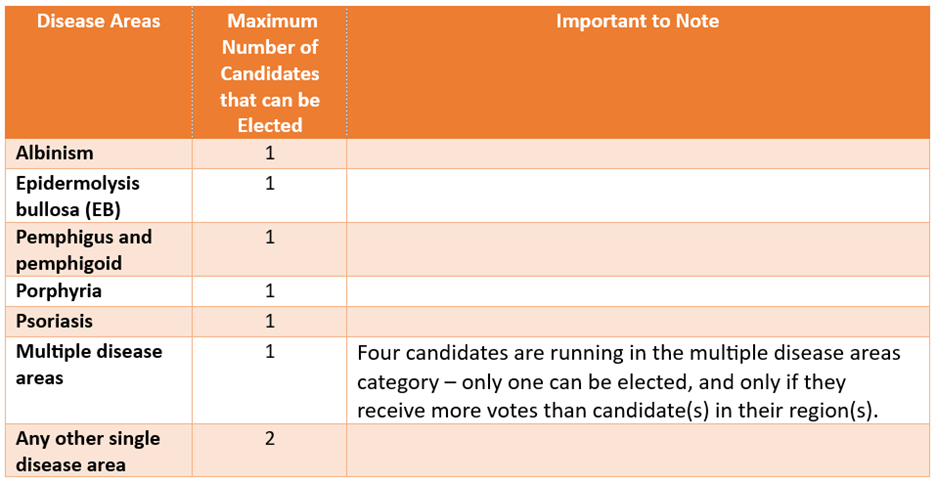 The election timeline for 2023 is as follows:

Questions about the GlobalSkin Board of Directors election process can be directed to This email address is being protected from spambots. You need JavaScript enabled to view it.