IADPO welcomes member organizations pursuing dermatology patient support around the world. The following guidelines are used to encourage a good fit for those wishing to apply to join Alliance.
IADPO Member Guidelines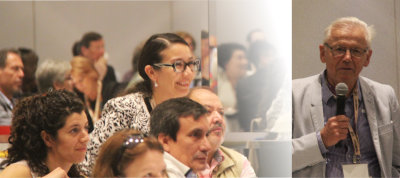 IADPO members are non-profit and non-governmental organizations1 that are patient-driven to serve people living with a dermatological condition or skin trauma, such as psoriasis or burns. They include international, national, regional or local organizations, or umbrella groups.
The guiding principles of these organizations show commitment to both patients and patient-centered health care through their vision, mission or organizational objectives and/or activities, allowing the views of patients to drive the strategy, policies and activities whenever possible.
Member organizations generally use at least one of these three approaches:
The majority of voting rights to nominate and elect the governing body of the organization are held by:

patients2,
patient representatives3 or
patient representatives of patients' organizations;

The majority of the organization's governing body is also made up of patients, patient representatives or representatives of patients' organizations; and/or
The organization's strategy, policies and activities are driven by—and represent—patients' views.
For other categories of membership, see also:
_____________________________
1 Member 'Organizations' have legal status appropriate to the country of origin, with a written constitution and/or by-laws. This may be waived at the discretion of the IADPO Governing Board.
2 We define a patient as "a person with any chronic dermatological disease, disorder or condition". We aim to represent all patients regardless of gender, race, class, culture, religion, age, sexuality, lifestyle or degree of able-bodiedness.
3 We define patient representatives as "representatives of patients' organizations that serve dermatology or skin trauma patients." These are typically individuals who have been selected through an internal process to be the designated representative to IADPO for their organization. As much as possible we encourage member organizations and patient representatives to commit to having a single, consistent representative.