September 22 , 2021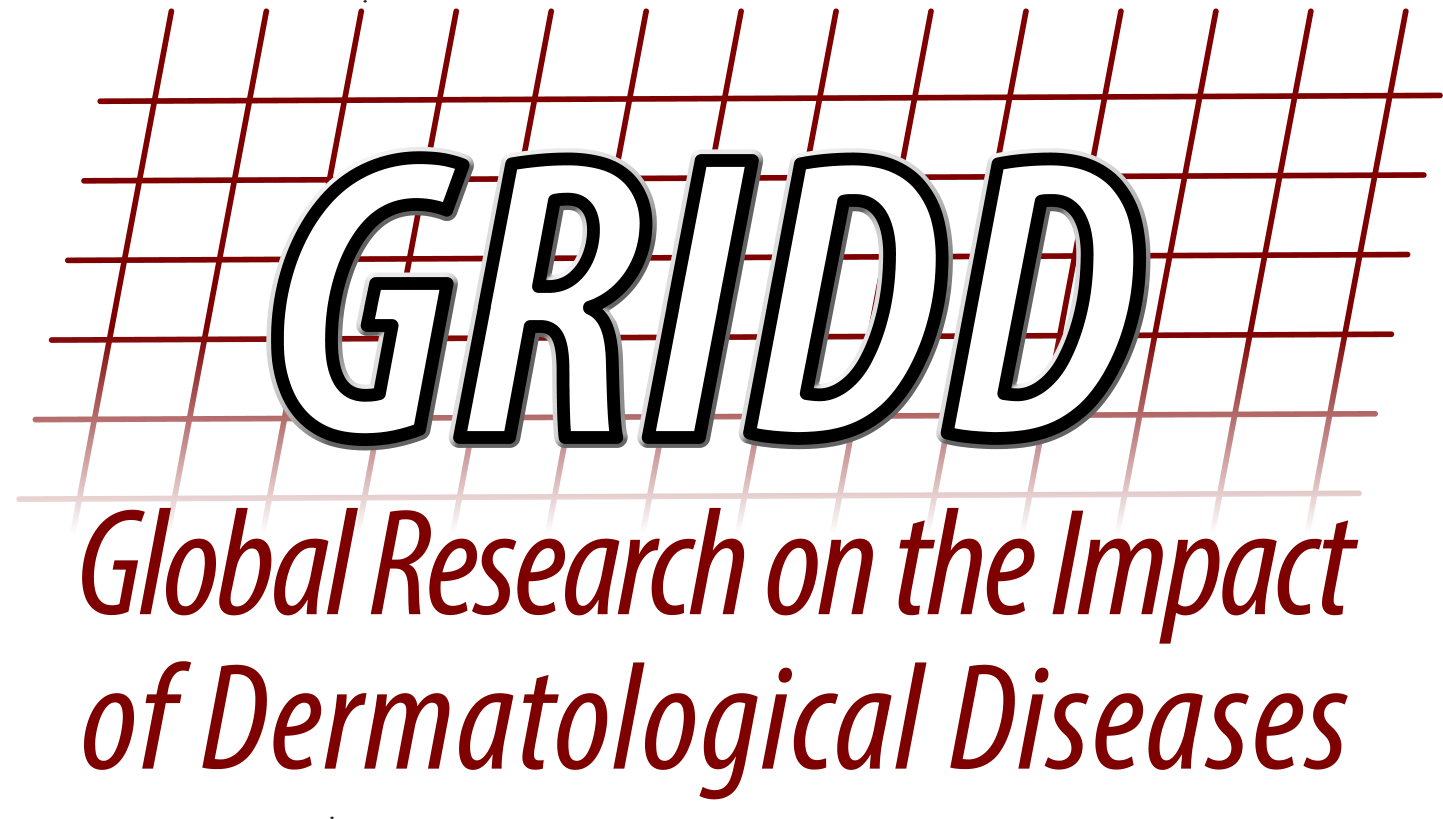 10:30 - 11:30 am Eastern Daylight Time Canada/US (EDT)*
16:30 - 17:30 Central European Time (CEST)*
*For time in your timezone, click here.
Join the ILDS and the International Alliance of Dermatology Patient Organizations (GlobalSkin) on September 22, 2021, at 16:30 CEST for a special webinar. We will explain how GlobalSkin is leading a research project to develop a new measure in dermatology - Patient-Reported Impact of Dermatological Diseases (PRIDD), which will generate unique, verifiable patient-perspective data. This new measure is a key step in helping the world better understand the true impact of dermatological diseases.
During this co-hosted event, attendees will learn more about the Global Research on the Impact of Dermatological Diseases (GRIDD) project and specifically how physicians can get their patients involved in the Psychometric Testing of PRIDD later this year.
Help us spread the word about GRIDD!
Healthcare providers can play a pivotal role in the GRIDD project by sharing information with their patients. Help spread the word about GRIDD to ensure the experiences of patients from your region and your disease specialty are captured in the data collection. Join us on September 22, to learn how you can help support this ground-breaking research.
Presenters: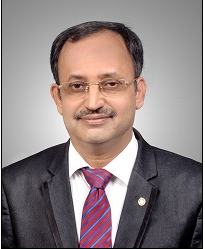 Dr. Ramesh Bhat, Professor, Vice Dean & IQAC Coordinator, Dept. of Dermatology, Venereology and Leprosy, Father Medical College, Kankanady, Mangalore
Dr. Bhat is a Board Member of the International Director of the International League of Dermatological Societies (ILDS) and Vice Chair of the ILDS' Patient Organisations Working Group (POWG). He has 30 years of teaching experience, and is a member of several distinguished medical and dermatological groups at the national and international level.
He was the Hon. General Secretary of the Indian Association of Dermatologists, Venereologists and Leprologists (IADVL) 2010 -2021. He was also a WHO Expert on Neglected Tropical Diseases, and is also on the Scientific Advisory Board for the GRIDD Project.
Dr. Bhat has received numerous awards and has completed 128 lectures and presentations around the world. He is also highly published with 136 publications in international and national journals. His medical research and clinical trials were focused mainly on psoriasis, acne, atopic dermatitis and dermatophytosis.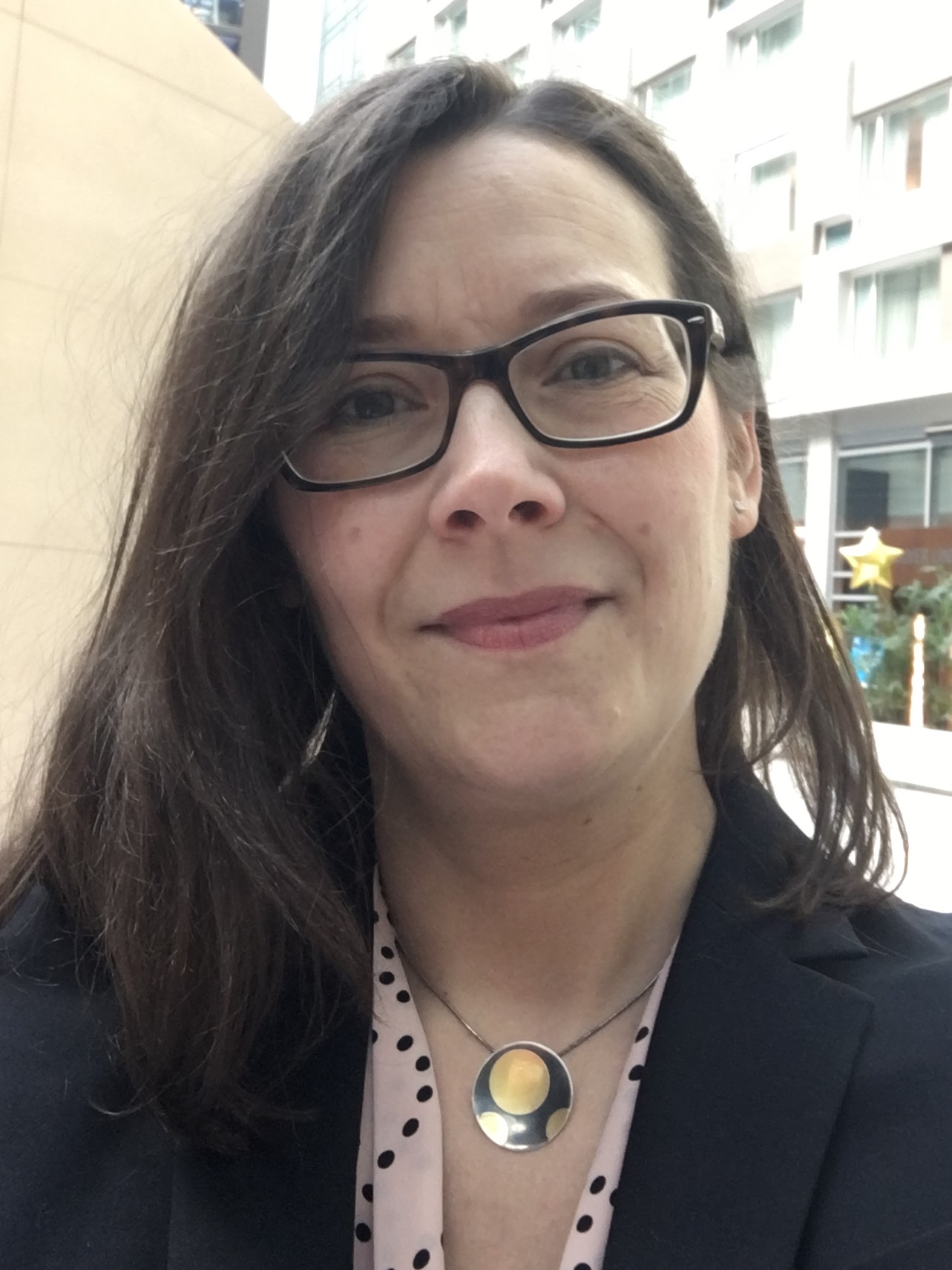 Jennifer Austin, CEO (Interim), GlobalSkin
Jennifer Austin is a skilled strategist and patient advocate with over twenty-five years experience in communications, marketing, and stakeholder engagement. Prior to becoming GlobalSkin's Executive Director in 2015, and then interim CEO in 2021, she held senior leadership positions in member-driven NGOs – Scouts Canada, the Canadian Internet Registration Authority, and 4-H Canada – and Canada's Parliament. Throughout her career, Jennifer has developed and fine‐tuned organizational best practices across a variety of sectors and has received several professional awards for raising the profile of her organizations. She currrently sits on the International League of Dermatological Societies' Patients Organisations Working Group and World Congress of Dermatology 2023 Scientific Program Committee; the European Academy of Dermatology and Venereology's Patient Association Working Group and Advocacy Working Group; and the Pediatric Dermatology Research Alliance Patient Advisory Committee.
Jennifer holds a Bachelor of Arts degree in Political Science from Dalhousie University and an Advanced Certificate in General Management at Queen's University School of Business.
The mother of a child born with a port-wine stain birthmark on his face, Jennifer is personally committed to GlobalSkin's mission to improve the lives of those affected by dermatological conditions throughout the world.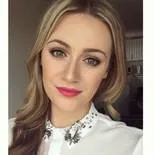 Rachael Pattinson, PhD Candidate in Health Pyschology, GRIDD Researcher, University of Cardiff
Rachael is a health psychologist whose work focuses on applying psychology to improve patient care. She is particularly interested in improving health outcomes for people with dermatological conditions through a) developing gold-standard patient-reported measurement instruments; b) designing and delivering psychological interventions to improve mood, self-management and health behaviour change; and c) improving dermatology services by integrating psychological support, for example, through training dermatologists in Motivational Interviewing. Her future plans include completed a Professional Doctorate in Health Psychology.
Rachael is a final-year PhD student whose thesis focuses on developing the Patient-Reported Impact of Dermatological Disease (PRIDD) measure as part of the Global Research on the Impact of Dermatological Disease project. She joined the team over three years ago and is involved in all aspects of the research, from co-ordinating studies, conducting interviews with participants, analysing data and disseminating the findings in scientific journals and at conferences and presentations.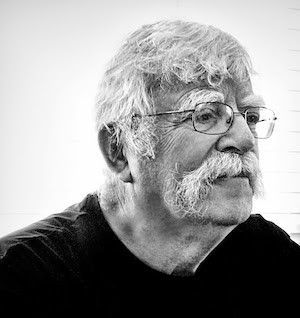 Bill McCue, Patient Organization Leader and Patient Advocate
In 2012, after a 40-year career in publishing, public relations and marketing communications, Bill McCue was diagnosed with pityriasis rubra pilaris. In the years that followed he created the PRP Alliance, built a PRP global database, created the PRP Survival Guide, and became a Founding Board Member of the International Alliance of Dermatology Patient Organizations (GlobalSkin). During the past eight years as Administrator, the PRP Facebook Support group has grown from less than 120 to over 2,600 members.
When
September 22nd, 2021 from 10:30 AM to 11:30 AM
Location
Video conference (meeting link sent by email upon registration)
ON
Canada