GlobalSkin Staff and Management Team
GlobalSkin is managed by a team of dedicated individuals bringing a wealth of experience and management to their roles. Get to know our Team below!
Jennifer Austin – Chief Executive Officer
Jennifer Austin – Chief Executive Officer
Jennifer Austin is a skilled strategist, seasoned leader and committed patient advocate with nearly 30 years of experience in communications, organizational growth, and stakeholder engagement.
Jennifer joined the International Alliance of Dermatology Patient Organizations (GlobalSkin) as Executive Director in 2016 – one short year after the organization was founded – and became Chief Executive Officer in 2021. Jennifer has been a key architect in building the organization, including its vibrant and connected global community of dermatology patient organizations.
Jennifer has held senior leadership positions in Canada's Parliament and member-driven NGOs – Scouts Canada, the Canadian Internet Registration Authority, and 4-H Canada. Throughout her career, she has established organizational best practices across a variety of sectors and has received several professional awards for growing the brand and reputation of her organizations.
She sits on a variety of committees, working groups and advisory Boards including the International League of Dermatological Societies' Patient Organisations Working Group, the World Congress of Dermatology 2023 Scientific Program Committee, and the Pediatric Dermatology Research Alliance's Patient Advisory Committee. She is also a European Academy of Dermatology and Venereology Advocacy Ambassador.
Jennifer holds a Bachelor of Arts degree in Political Science from Dalhousie University in Halifax, Canada and an Advanced Certificate in General Management from Queen's University School of Business in Kingston, Canada. She is currently enrolled in the EUPATI Patient Expert Fellows Programme (class of 2023).
The mother of a child born with a port-wine stain birthmark on his face, Jennifer is personally connected to GlobalSkin's mission of creating a world where those affected by dermatological conditions are healthy and fulfilled.
Visnja Zaborski Breton – Public Affairs Director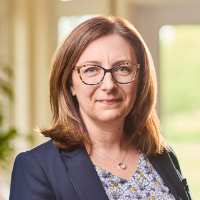 Visnja Zaborski Breton – Public Affairs Director
Visnja Zaborski Breton is a communications and public policy expert with deep roots in government and the not-for-profit sector, having spent over 15 years in senior positions with Canadian Members of Parliament and Cabinet Ministers. She excels at telling a story – through media relations, marketing, social media – with an eye for detail and the end goal. Her excellent project management skills get the job done on time and on budget.
Before joining the GlobalSkin team in 2017 as the Director of Communications and GlobalSkin 2017 Conference Coordinator, Visnja was the Director of Communications with the Canadian Parks and Recreation Association. During her seven years at CPRA, she provided strong support to the Board of Directors and contributed to the rejuvenation of the organization within the parks and recreation sector in Ottawa and nationally.
Visnja is a co-founder of Dress for Success Ottawa, a not-for-profit organization that promotes the independence of economically disadvantaged women by providing them with professional attire and career development tools to help them thrive in work and in life. She served five years on the Board of Directors and acted as the Director of Communications and Marketing for the organization.
She holds an Honours Bachelor of Arts degree in Political Science from Wilfrid Laurier University.
Languages: English and Croatian.
Tammi Shipowick – Programs Director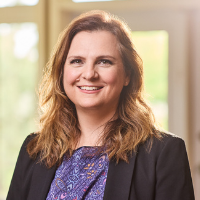 Tammi Shipowick – Programs Director
Tammi Shipowick is an accomplished professional with skills in program development and intercultural communication processes with over fifteen years of experience in non-profit, education and public sectors.
As a young professional, Tammi spent a year volunteer teaching in the Marshall Islands. This experience inspired her to pursue a career that would ensure individuals and organizations achieve success through relationship building and education. Today her proven track record in researching, designing, developing and directing innovative programs drives her work fostering partnerships between key stakeholders to create successful strategic results for organizations.
Before joining GlobalSkin, Tammi worked for YouthREX leading the Ontario Eastern Hub supporting non-profit youth organizations in program development and evaluation. Previously, Tammi served as Assistant Professor of Intercultural Communication and Director of First Year Experience program at Columbia Union College, in the Washington DC area. In Canada, she worked with organizations including Health Care Charities Coalition of Canada, and the Standards Council of Canada as an independent consultant in Communication, Research in Ottawa.
Tammi holds both a Bachelor of Education (cum laude and a Master's degree in Interdisciplinary Studies with an emphasis in Intercultural Communication from Andrews University in Michigan. She holds an Executive Certificate in Non-Profit Management from Georgetown University in Washington, DC. Tammi also studied at the Summer Institute of Intercultural Communication in Oregon, as a Fellow, and at South East Asia University in Singapore.
Allison FitzGerald – Director of Operations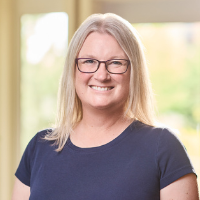 Allison FitzGerald – Director of Operations
Allison FitzGerald is a seasoned leader with experience in a variety of industries, including health and fitness, medical education, the environment and technology. She has a Bachelor of Arts with a minor in Economics and a Bachelor of Science in Human Kinetics, as well as a Project Management Professional (PMP) designation. Allison is passionate about learning and change, and leverages this passion, along with her leadership skills, to guide organizations through change and disruption.
Allison recently led the Ottawa Food Bank and its member agencies through the pandemic, first as Director of Programs and Planning, then as Director of Special Projects. In both roles, Allison focused on enhancing relationships and partnerships to better deliver much-needed community supports.
Allison has close family and friends who live with challenging skin conditions and therefore has unique first-hand experience in supporting dermatology patients. With her love of discovery and commitment to improving the quality of the human condition, she is an enthusiastic contributor to GlobalSkin's mission.
Languages: English and French.
Stephanie Miller – Communities Manager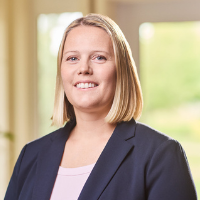 Stephanie Miller – Communities Manager
Stephanie is an event planning and fundraising professional focused on working with
non-profit organizations that are dedicated to providing a service that betters their
community. With over 10 years experience in the non-profit sector, she has been directly
responsible for the strategic planning, implementation, and evaluation of fundraising and
community engagement initiatives. These initiatives have ranged from small,
information-focused volunteer training engagements to large-scale, adventure fundraising
events.

Stephanie is a graduate of Brock University with a BA in Political Science (2005) as well as a
graduate of the Public Relations and Corporate Communications post-graduate program at
Fanshawe College (2007). In her spare time, Stephanie enjoys hiking, writing, playing ball
hockey and relaxing at the beach with her two young daughters.
Nicole Sudiacal – Member Services Manager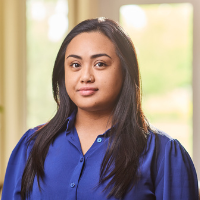 Nicole Sudiacal – Member Services Manager
Nicole is a young professional who is passionate about equity, patient rights, system transformation and co-creative community engagement. Nearly 10 years of experience within social service settings, provincial mental health organizations, academic groups, and international grassroots communities have allowed her a set of relevant and evolving skills that she uses to foster genuine and transformative change for skin patients worldwide. An experienced facilitator and intercultural communicator, Nicole's passion lies in uniting communities to tackle change.
Nicole's lived experience with chronic, severe eczema has allowed her a deep understanding of the challenges that skin patients worldwide are facing. She is also a mother to a one-year-old boy also living with eczema.
Nicole holds a Bachelor's of Social Sciences in Conflict Studies and Human Rights, with a Minor in Sociology from the University of Ottawa.
Languages: English and Tagalog.
Alexandra Rodionova – Digital Communications Manager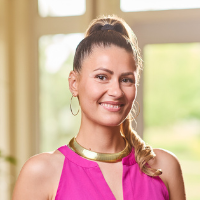 Alexandra Rodionova – Digital Communications Manager
Alexandra Rodionova, or known as Lexy to most, has been building her career in the digital marketing sphere over the last 12+ years. She especially has a passion for developing a corporate culture and brand through meaningful storytelling.
Lexy brings passion, empathy, and advocacy to each project she manages and has a highly successful track record in curating creative marketing strategies.
Her personal experience with eczema and psoriasis has given her insight, compassion and a drive to join the GlobalSkin team, and work towards improving the lives of those affected by dermatological conditions worldwide.
Lexy lives in Gatineau Quebec with her young family and is an avid nature lover, home decor enthusiast and creative DIY'er.
Languages: English and Russian.
Yalchin Mammadov – Senior Advisor, Europe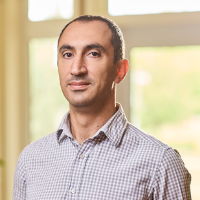 Yalchin Mammadov – Senior Advisor, Europe
Yalchin has a wealth of experience working for both private sector actors as well as for international organizations. In particular, Yalchin has extensive knowledge of the European Union (EU) affairs, as he has been involved in numerous project implementation and advocacy activities at the European level.
Yalchin has a degree in Political Sciences from the Public Administration Academy of Baku, a degree in Interdisciplinary European Studies from Strasbourg University, a master's degree in EU Law from the University of Lorraine, an MA in European Political and Administrative Studies from the College of Europe in Bruges. He is now preparing his Ph.D. thesis defence at the Free University of Brussels (ULB) on political science and nationalism studies.
Languages: French, English, Russian, Turkish, Azerbaijani, and Dutch.
Jakub Sadocha – Strategic Partnerships Manager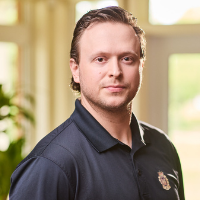 Jakub Sadocha – Strategic Partnerships Manager
With a background in both public and private sector positions, Jakub brings a unique experience to the IADPO team. He has been working in partnerships, business development, and customer service over the last 15 years. That experience has helped him understand the complexities of policies, contracts, company needs, and people. His philosophy is that in order to have a successful partnership, the return on investment must be significant for every stakeholder.
Jakub is a graduate of the University of Ottawa, Algonquin College, and holds certification through the Schulich School of Business. He is fluent in English, French, and Polish.
Languages: English, French, and Polish.
Fahad Parvez - Communications Manager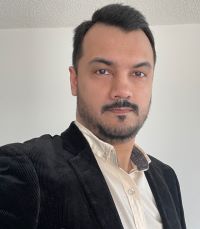 Fahad Parvez - Communications Manager
Fahad Parvez is a seasoned marcoms expert with more than 12 years of professional experience under his belt. With a proven track record of success in brand management, media relations, and content creation, he has made a significant impact on the global communications landscape. His professional journey spans across various regions, including the Middle East, Asia, and North America, providing him with a rich and diverse understanding of different cultures and communication styles. A combination of strategic thinking, analytical mindset, creative drive, and technical know-how has allowed him to develop and execute effective communication plans that resonate with diverse audiences.
Fahad holds an MBA degree, equipping him with the necessary skills and knowledge to excel in the fast-paced world of marketing and communications. His versatile background also includes article writing for print newspapers, hosting programs on the radio, and doing corporate voice-overs/narration, which showcases his ability to adapt to different media platforms with ease.
Deeply moved by the struggles faced by those with dermatological conditions, Fahad has dedicated himself to using his expertise to create a tangible impact on their lives. This heartfelt commitment to making a difference in the world led him to join GlobalSkin, where he saw an opportunity to channel his passion and communications prowess towards empowering and improving the lives of millions suffering from skin disorders.
Outside of work, Fahad is an ardent traveler with a penchant for exploring nature and wildlife. His love for photography and writing has allowed him to capture and share the beauty of the world around him, inspiring others to appreciate the wonders that our planet has to offer. Fahad is also a sports enthusiast, enjoying both playing and watching a variety of sports during his leisure time. He resides in Mississauga, Ontario with his family.
Marianne Pushavetz — Office Manager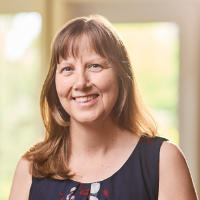 Marianne Pushavetz — Office Manager
Marianne is an administrative professional who has an excellent work ethic, a high attention to detail, and an interest in the not-for-profit environment. She started her career with GlobalSkin as an Executive Assistant and was involved in all aspects of governance. She now holds the position of Office Manager and actively contributes to achieving the organization's mission by fulfilling operational duties and responsibilities, managing board administration and engagement, and ensuring smooth financial, human resources and IT management in day-to-day operations.
Marianne holds an Honours Bachelor of Science degree in Psychology from the University of Toronto and worked with children for many years before switching to a career as an administrative professional.
In her spare time, Marianne enjoys travelling, cycling, playing tennis and beach volleyball, and volunteering at CHEO as a cuddler in the Neonatal Intensive Care Unit. Marianne also performs with a Slovenian folk-dance group and grew up speaking Slovenian with her parents.
Pam Hanlan – Finance Advisor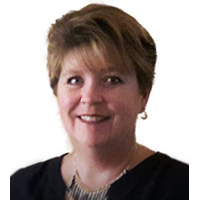 Pam Hanlan – Finance Advisor
Pam has managed a successful bookkeeping practice for over 16 years. Her portfolio has included for-profit and not-profit clients.
Pam's expertise and professionalism provide clients with peace of mind and allow them to focus on the strategic and operational aspects of running their organizations.
Get in touch
If you would like to learn about our governance or to get involved, please feel free to contact us.