About GlobalSkin Conference 2023
ELEVATE is a unique conference for dermatology patient organization leaders that will Elevate the global dermatology patient voice, Champion the common interests of people affected by dermatological conditions globally, and Unite global dermatology stakeholders to bring about transformative change for patients. The event will focus on strengthening connections among members, capacity-building workshops, interaction with partners, updates on the latest issues facing dermatology patients and patient organizations, and, importantly, evidence-based advocacy training with our members for the coming Global Research on the Impact of Dermatological Diseases (GRIDD) data.
Geared for both experienced patient leaders and novice leaders, this conference will offer sessions at various levels of mastery to ensure value for all who attend. ELEVATE will focus on working with patient leaders to develop advocacy campaigns using verifiable patient impact data that is being generated by the Global Research on the Impact of Dermatological Disease (GRIDD) project. This approach will empower these patient leaders to connect with, engage and better represent patients.
Details
Date
June 1–4, 2023
Location
Crowne Plaza Airport Hotel, Belgium, Brussels
Registration
Registration will open soon, but until then please save the date in your schedules.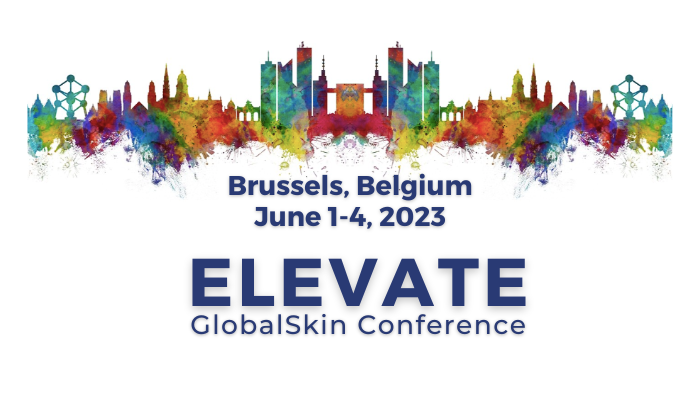 Featured Progamming
ELEVATE is a dynamic conference that will offer two and a half days of targeted advocacy and outreach training to empower patient leaders in the areas of:
- Advocacy techniques and campaigns that lead to positive policy changes
- Organizational support for patient outreach and engagement
- Communication strategies and campaigns
- Recruiting and nurturing volunteers
- Effective governance and ethical fundraising
Thank you to our generous 2023 sponsors: