IADPO's GlobalSkin 2017 Conference for leaders of skin patient organizations will take place in picturesque Ferney Voltaire, France, mere minutes away from the airport in Geneva, Switzerland during the weekend of September 15-17, 2017.
Why GlobalSkin 2017?
Following on the success of IDPOC 2015 in Vancouver, British Columbia, Canada, IADPO will provide patient leaders with opportunities to build skills and knowledge to help them better serve their patient populations. It is said, "a rising tide lifts all boats" and GlobalSkin 2017 aims to lift the capacity of all attending leaders of dermatology patient organizations.
Numerous leaders have told us that they implemented many of the IDPOC 2015 key learning since that event, and several have gone on to form global associations for their specific disease area – a ripple growing into a wave.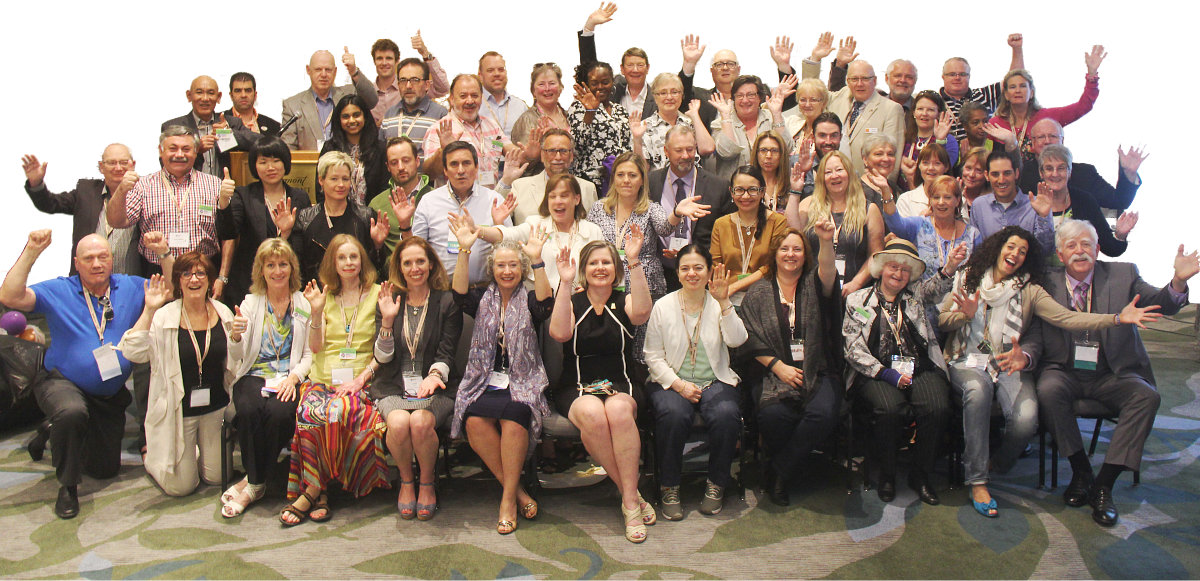 IDPOC 2015 delegates in Vancouver (click image to enlarge).