About GlobalSkin Conference ELEVATE 2023
ELEVATE 2023 is a unique conference for dermatology patient organization leaders that focuses on strengthening connections across world regions and disease areas. The 200 attendees can expect to be stimulated and inspired by experts in their fields including dermatology, research, advocacy, and regional health systems. Capacity-building workshops will be held with a cross section of topics that will help patient leaders broaden their organization's initiatives. Attendees will have opportunities for interactive discussions with industry representatives, receive updates on the latest issues facing dermatology patients and patient organizations, and the Global Research on the Impact of Dermatological Diseases Evidence-based Advocacy Study which will provide us with the important patient impact data.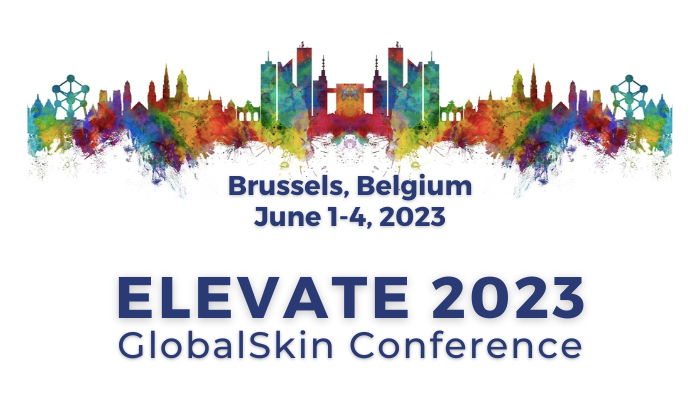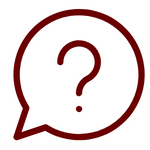 Frequently Asked Questions
Who should attend Elevate?
This event is open to all GlobalSkin Members. We welcome registration from one person per organization.

Why should I attend?
1. This is a unique opportunity specifically for dermatology patient leaders to learn and be inspired while networking and sharing their related experiences.
2. Your attendance at this Conference is important as GlobalSkin's 200+ member organizations come together to strengthen our alliance and work collaboratively toward our shared vision of creating a world where people with dermatological conditions are healthy and fulfilled.
3. Geared both to experienced and novice patient leaders, GlobalSkin 2023 - Elevate will offer sessions at various levels of mastery to ensure value for all who attend.
4. By attending this conference, your organization will be better equipped to reach, support, and advocate for your patients.
5. Through your participation, you will connect with and learn from other patient leaders from diverse world regions and backgrounds gathering valuable information to take back to your organization to help with the important work being done in your country.
Supporting Ours Members To Attend Elevate
Visa Letters
Patient leaders requiring a letter to apply for a Schengen Visa are encouraged to submit all necessary information during registration.

Travel Bursaries
Thanks to our generous sponsors, GlobalSkin will be offering travel bursaries to assist GlobalSkin Members to attend Elevate.
Pre-Conference Events
On June 1, GlobalSkin is hosting two pre-conference events for Members who support patients with atopic eczema, and people living with rare dermatological conditions.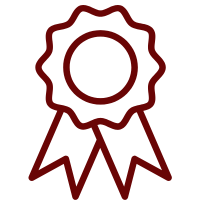 Patient Leader Awards
During Elevate 2023, we will recognize the leadership of our Members in their countries, regions, and beyond. To celebrate Member accomplishments, GlobalSkin has developed Patient Leader Awards that reflect the values of our organization and highlight our new strategic objectives. These awards celebrate and acknowledge Members' efforts to Champion, Innovate, Collaborate and Elevate the patient voice.
To learn more about the categories and criteria, click here.
Thank you to our generous 2023 sponsors: