2021-2022
GlobalSkin and its activities are governed by a Board of Directors from around the world.
This diverse team has the skills needed to lead a strong, sustainable, effective international organization.
All of our Board Directors are skin patient leaders in their own organizations who, in many cases, are skin patients themselves. In their local role they work directly with skin patients, parents and/or caregivers. The GlobalSkin Board of Directors is very active and meets regularly — both in person and via videoconference.
Michelle Capon - Board Director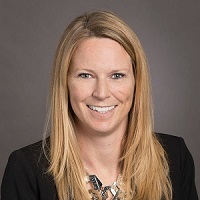 Michelle Capon
Michelle has over 15 years of healthcare experience both here in Canada and overseas in the UK. She currently runs the Patient Support programs in Canada for GlaxoSmithKline but prior to joining GSK she worked for Bayshore Healthcare for nine years in multiple roles but most recently as Director of Operations, Patient Support Services.
Michelle brings extensive experience in successfully managing major projects for government, hospitals, and healthcare professionals and has extensive knowledge of IT systems. Michelle currently resides in Georgetown Ontario with her two sons who are 11 and 6. Michelle is also a board member of the Canadian Association for Porphyria for the past three years and also is an Erythropoietic protoporphyria patient diagnosed at age 10.
Ito Daisuke - Board Director
Ito Daisuke
Ito Daisuke is a project officer at Japan International Cooperation Agency (JICA), Financial Cooperation Implementation Department, Grant Aid Project Management Division, Electric Power and Port Unit, and is based in the Bangladesh office.
Ito was born in Mie Prefecture in 1992. He earned a Master's degree in Science from Tokyo Metropolitan University. During his Master's program in 2015, he studied at Umea University in Sweden. After receiving his Master's degree, he worked as an intern for Albino Peacemakers, an NGO in Tanzania. He then joined the Japan Albinism Network as an executive board member and became president of the organization in 2021.
Guillermo Gutierrez - Board Director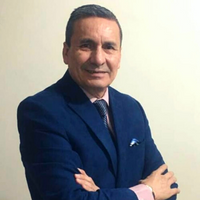 Guillermo Gutierrez
Guillermo Gutierrez is a Colombian Journalism Association (ACP) journalist and social communicator. He has a Public Health degree from Pontifical Bolivarian University and is currently serving as the General Director of Fundapso Colombia and the Vice President of Alapso. He has been working for over 30 years in the pharmaceutical industry as well as in the medical community.
His experience, approach, and status as a patient have given him a unique perspective as both patient and caretaker, allowing him to work towards the improvement of patient's life quality and treatment while also bringing down several barriers of the healthcare system.

Guillermo is a passionate ad empathetic person who always considers the well-being of those in his care and is always willing to go the extra mile for anyone in need.
Ritu Jain - Board Director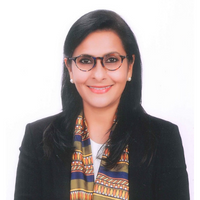 Ritu Jain
Ritu Jain is a founder and current President of Dystropic Epidermolysis Bullosa Research Association (DEBRA) Singapore, the Epidermolysis Bullosa (EB) patient advocacy and support organization that she helped establish in 2015. She is aslo the current President of DEBRA International and sits on various rare disease organization boards such as the Asia Pacific Alliance of Rare Disease Organisations, Rare Diseases International (RDI), and the International Rare Diseases Research Consortium (IRDiRC). 
​In her various roles, Ritu focuses on health equity through empowering patients and families, organizing local and regional conferences for capacity building and improved delivery of care, and advocating for policy changes. She is also invested in fostering collaboration of local and international clinicians/researchers as well as pharmaceutical organizations, for enhanced research initiatives and clinical trials for improvement in the quality of lives of individuals living with rare diseases. Ritu's experience as a caregiver for a daughter with EB and her familiarity with the culture, conditions, and challenges of those with rare diseases in Asia makes her a suitable voice within global rare diseases organizations.
 Beyond these volunteer roles, Ritu is a sociolinguist and teaches graduate and undergraduate students at a local university. A PhD, Ritu's research interest is in Language Policy and its impact on immigrant minorities in multilingual sites.
Jean-Marie Meurant - Board Director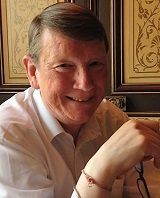 Jean-Marie Meurant
Jean-Marie has served as the President of L'Association Française du Vitiligo (AFV) since 2013 and has grown the organization into a vibrant association well known in France. AFV produces bulletins, and hosts sessions for patients provides telephone counseling, and an annual conference.
His organization organizes support groups, provides advocacy, and liaises with other patient groups in France and internationally. Jean-Marie is involved with patient advocacy both in France and internationally and his organization supports research into vitiligo. He is leading the French Skin Federation (18 skin patient organizations) and is the founder of a new global coalition: Vitiligo International Patient Organizations Committee.
Jean-Marie has been part of the GlobalSkin board as its president (2015 - 2019) since the organization was created in Vancouver in 2015.
Jean-Marie is currently an HR and Change Management Consultant with over thirty years of business experience as an HR Director, specializing in large change situations like major mergers and acquisitions and adapting to multi-cultural environments for large European and International Companies.
He is adept at working with businesses to ensure that structures and practices are in place to allow them to achieve their objectives. He brings this excellent business acumen to his volunteer work in the skin patient sector.
Jean–Marie holds a Master's in Human Resources Management from the Sorbonne and is an alumnus of ISCG. He is the proud father of three children and an avid sailor.
Vlasta Zmazek - Board Director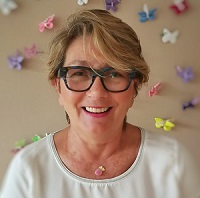 Vlasta Zmazek
Vlasta has been president of DEBRA Croatia since 1996 and provides support for DEBRA Slovenia, Bosnia, and Serbia. She is also a member of the Executive Committee of DEBRA International.
In 2010, she was a founding member and was elected President of the Croatian Alliance for Rare Diseases. Since then Vlasta has been involved in the organization of Rare Disease Day in Croatia, of National Conferences and the preparation of the Croatian National Plan for Rare Diseases in cooperation with the Ministry of Health. Vlasta has also provided support in the creation of the National Alliances in Slovenia, Serbia, and the former Yugoslav Republic of Macedonia.
Vlasta is a EURORDIS EUROPLAN advisor and was a member of the Programme Committee for the EURORDIS Membership Meeting 2013 in Dubrovnik. Vlasta represents Ille Croatian Society for Rare Diseases in Ille EURORDIS Council of National Alliances.
Vlasta was elected to the EURORDIS Board of Directors in 2012 and again in 2016.
She is the mother of two sons, the youngest of whom lived with Epidermolysis bullosa.
Board Committees
Finance & Risk Committee
Marc Yale, Chair
International Pemphigus Pemphigoid Foundation
USA
Vlasta Zmazek
DEBRA International
Croatia
Michelle Capon
Canadian Association for Porphyria
Canada
Susan Thornton
Cutaneous Lymphoma Foundation
USA
Gary Lai
Hong Kong Psoriasis Patients Association
Hong Kong
Murray Turner
Psoriasis Australia
Australia
Conference Committee
Michelle Capon, Chair
Canadian Association for Porphyria
Canada
Guillermo Gutierrez
Fundapso Colombia
Colombia
Ito Daisuke
Japanese Albinism Network
Japan
Governance Committee
David McMahon, Chair
Irish Skin Foundation
Ireland
Rachel Ogola
Eczema Society of Kenya
Kenya
Rachael Manion
Canadian Skin Patient Alliance
Canada
Julie Block
National Eczema Association
USA
Nominations Committee
Cheryl Talent, Chair
Eczema Association of Australasia
Australia
Ritu Jain
DEBRA Singapore
Singapore
Ogo Maduewesi
Vitiligo Support and Awareness Foundation
Nigeria
Membership Committee
Jean-Marie Meurant, Chair
Vitiligo International Patient Organizations Committee
France
Cheryl Talent
Eczema Association of Australasia
Australia
Gaylord Inena Wa Inena
CORBETTA/RDC
Democratic Republic of the Congo

Susan Thornton
Cutaneous Lymphoma Foundation
USA
Jorge Perez
Vitiligo Support and Research Group
Cuba
Špela Novak
Društvo Atopijski Dermatitis
Slovenia