2023-2024
GlobalSkin and its activities are governed by a Board of Directors from around the world.
This diverse team has the skills needed to lead a strong, sustainable, effective international organization.
All of our Board Directors are skin patient leaders in their own organizations who, in many cases, are skin patients themselves. In their local role they work directly with skin patients, parents and/or caregivers. The GlobalSkin Board of Directors is very active and meets regularly — both in person and via videoconference.
Board Directors
Michelle Capon - Board Director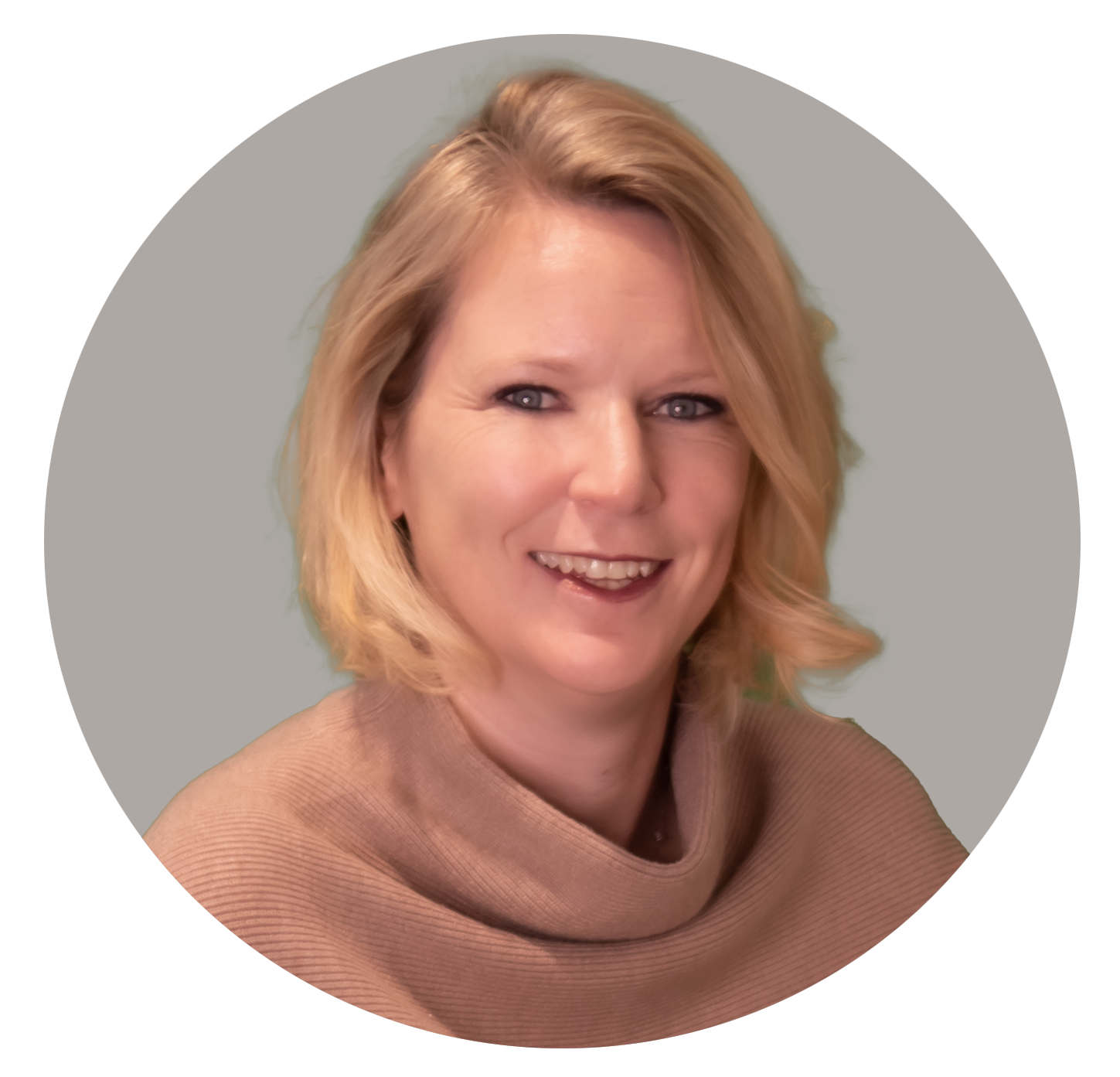 Michelle Capon
Michelle has over 15 years of healthcare experience both here in Canada and overseas in the UK. She currently runs the Patient Support programs in Canada for GlaxoSmithKline but prior to joining GSK she worked for Bayshore Healthcare for nine years in multiple roles but most recently as Director of Operations, Patient Support Services.
Michelle brings extensive experience in successfully managing major projects for government, hospitals, and healthcare professionals and has extensive knowledge of IT systems. Michelle currently resides in Georgetown Ontario with her two sons who are 11 and 6. Michelle is also a board member of the Canadian Association for Porphyria for the past three years and also is an Erythropoietic protoporphyria patient diagnosed at age 10.
Guillermo Gutierrez - Board Director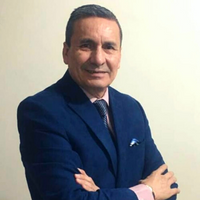 Guillermo Gutierrez
Guillermo Gutierrez is a Colombian Journalism Association (ACP) journalist and social communicator. He has a Public Health degree from Pontifical Bolivarian University and is currently serving as the General Director of Fundapso Colombia and the Vice President of Alapso. He has been working for over 30 years in the pharmaceutical industry as well as in the medical community.
His experience, approach, and status as a patient have given him a unique perspective as both patient and caretaker, allowing him to work towards the improvement of patient's life quality and treatment while also bringing down several barriers of the healthcare system.

Guillermo is a passionate ad empathetic person who always considers the well-being of those in his care and is always willing to go the extra mile for anyone in need.
Tina Mesarič - Board Director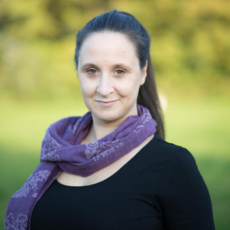 Tina Mesarič
Tina Mesarič is the founder and executive director of Institut Atopika, a non-governmental, non-profit organisation that addresses the needs of patients with atopic dermatitis and their families. Tina Mesarič founded Institut Atopika with a passion and goal to advocate, raise awareness, empower patients, and bridge the gap between patients and physicians. As a patient and caregiver of a patient herself, she strives to share her knowledge and personal experiences with atopic dermatitis to parents of children with atopic dermatitis, as well as adolescent and adult patients struggling with the disease.
In 2019, Tina joined the Atopic Eczema Advisory Board at GlobalSkin. She is also a member of the GlobalSkin Europe Advisory Board as of March 2021. In 2022, she became a EUPATI Fellow.
Tina has a background in biological sciences and a PhD in biological sciences, more specifically in nanotoxicology. Through her experience in laboratory biomedicine and after completing her qualifying exam in 2016, she holds the title of Healthcare Professional. She is currently the Head of Knowledge and Technology Transfer Office at the University of Maribor.
Tran Hong Truong - Board Director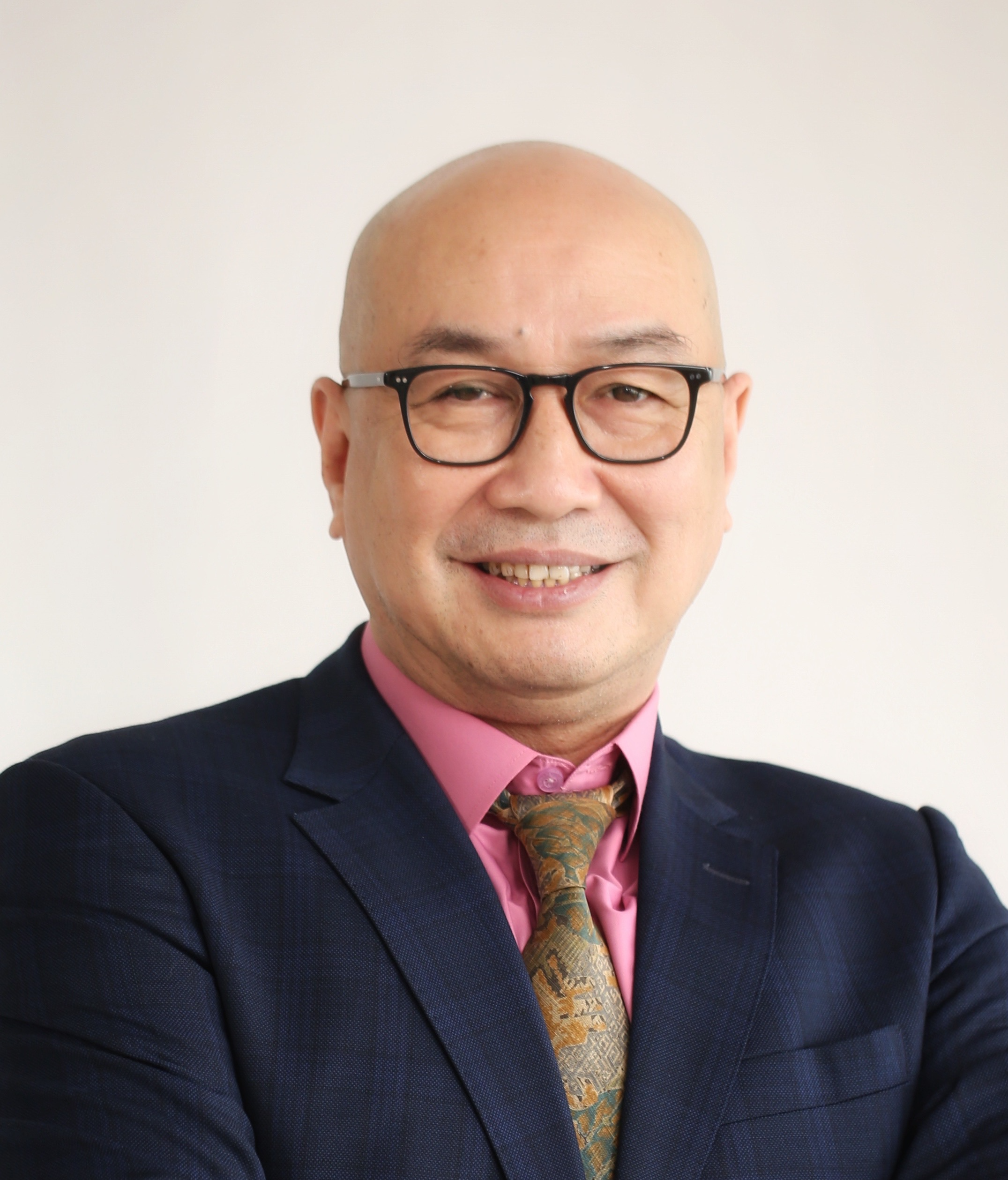 Tran Hong Truong
Tran Hong Truong has a background in teaching and worked at Hanoi University until 2010 after which he took the opportunity for a new position as the President of the Vietnam Association of Psoriasis Patients.
From there, Tran has been a very active member of the Psoriasis Community at large. In 2011 he became a Member of the Asia-Pacific Psoriasis Association, a Member of the IFPA in 2013, as well as becoming a Member of the Executive Committee of the Vietnam Dermatology Association in 2015.
And finally was accepted as a Member of GlobalSkin Membership in 2019.
Maya Tulpule - Board Director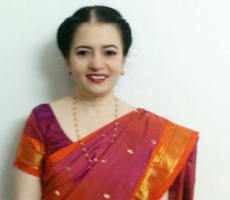 Maya Tulpule

Dr Maya Tulpule was born in Nagpur, India, and holds a Master of Surgery and Diploma in Anaesthesia.
She has lived with vitiligo since the age of 10. Despite receiving the best available treatment, she became totally depigmented at the age of 48. Luckily, she has good family support, a higher education in the medical field, and is economically self-sufficient; therefore, her quality of life has been very good despite suffering from vitiligo.
In India, vitiligo has a social taboo leading to a lot of discrimination, social segregation, and difficulties in getting jobs and in getting married. After going through her own life experience of vitiligo and getting totally depigmented, she wanted to work on helping people like her and help those unfortunate people who do not have good opportunities in life.
Murray Turner - Board Director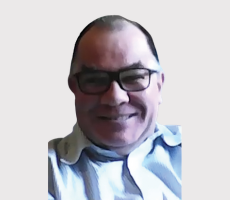 Murray Turner
Murray is currently CEO of Psoriasis Australia.
He is a qualified lawyer with a wealth of experience in management. He has worked at one of Australia's top-tier law firms that represented 40 of Australia's top 50 companies, where he was responsible for the management of a variety of cases including a $4bn sale of one of Australia's iconic businesses, multi-million-dollar shareholder class actions, international environmental disasters and contract disputes involving governments, corporations and individuals.
He has also had a successful career in sports management at state, national and international levels, where he has been a delegate to the Australian Olympic Committee, a delegate of an International Sporting Organisation, and a member of numerous steering committees relating to strategy development and financial and risk management.
Murray has served on GlobalSkin's Finance and Risk Committee as well as the Strategic Plan Steering Committee.
Board Committees
Finance & Risk Committee
Marc Yale, Chair
International Pemphigus & Pemphigoid Foundation
USA
Tina Mesarič
Institut Atopika
Slovenia
Rachel Ogola
Eczema Society of Kenya
Kenya
Susan Thornton
Cutaneous Lymphoma Foundation
USA
Murray Turner
Psoriasis Australia
Australia
Membership Committee
Tran Hong Truong, Chair
PSORVIET
Vietnam
Michelle Capon
Canadian Association for Porphyria
Canada
Gaylord Inena Wa Inena
CORBETTA/RDC
Democratic Republic of the Congo
Maya Tulpule
Shweta Association
India
Špela Novak
Društvo Atopijski Dermatitis
Slovenia
Jorge Perez
Vitiligo Support and Research Group
Cuba
Vlasta Zmazek
DEBRA Croatia
Croatia
Conference Committee
Guillermo Gutierrez, Chair
Fundapso Colombia
Colombia
*Additions will be listed in 2024
Nominating Committee
David McMahon, Chair
Irish Skin Foundation
Ireland
Murray Turner
Psoriasis Australia
Australia
Ogo Maduewesi
Vitiligo Support and Awareness Foundation
Nigeria
Advisory Committees
Atopic Eczema Advisory Committee
Michele Guadalupe
National Eczema Association
USA
Korey Capozza
Parents for Eczema Research
USA
Melanie Funk
Eczema Support Australia
Australia
Tina Mesarič
Institut Atopika
Slovenia
Kelly Barta
Coalition for Skin Diseases
United States
Špela Novak
Društvo Atopijski Dermatitis
Slovenia
Rachel Ogola
Eczema Society of Kenya
Kenya
Vanessa Jenkins
Eczema Association of Australasia
Australia
RareDERM Advisory Committee
Laurence Gallu
PEM Friends
France
Lex van der Heijden
CMTC
Netherlands
Marjolein van Kessel
Naevus Global
Netherlands
Rachael Manion
Canadian Skin Patient Alliance
Canada
Tricha Shivas
Foundation for Sarcoidosis Research
USA
Annemarie Sluijmers
Lupus Europe
Netherlands
Susan Thornton
Cutaneous Lymphoma Foundation
USA
GlobalSkin-Europe Patient Leader Advisory Committee
Isobel Davies
PEM Friends
UK
Antoine Gliksohn
Genespoir (Albinism)
France
Africa Luca de Tena
Asociación de Afectados por la Dermatitis Atópica (AADA)
Spain
Yalchin Mammadov
GlobalSkin
Belgium
Jaime Melancia
PSOPortugal
Portugal
Tina Mesarič
Institut Atopika
Slovenia
Špela Novak
Društvo Atopijski Dermatitis
Slovenia

Annemarie Sluijmers
Lupus Europe
Netherlands
Gunter Van Dyck
Allergienet
Belgium
Karin Veldman
Vereniging voor Ichthyosis Netwerken
Netherlands
GRIDD Patient Organization Advisory Committee
Love Gifty Afezuke
Vitiligo Support Bahrain
Bahrain
Myriam Ben Lamine Jarrar
Association Tunisienne du Vitiligo
Tunisia
Laurence Gallu
Association Pemphigus Pemphigoïde France (APPF)
France

Gary Hing-kwan Lai
Hong Kong Psoriasis Patients Association
Hong Kong

Ritu Jain
DEBRA Singapore
Singapore
Ogo Maduewesi
Vitiligo Support and Awareness Foundation
Nigeria
Rachael Manion
Canadian Skin Patient Alliance
Canada
Bill McCue
PRP Alliance
USA
Toni Roberts
DEBRA South Africa
South Africa
Christine Roxburgh
Eczema Outreach Support
UK
Truong Tran
PSORVIET
Vietnam
Marc Yale
International Pemphigus and Pemphigoid Foundation
USA