Global Community for People Living with Rare/Uncommon Dermatological Conditions
Who: Patient organizations serving people living with rare/uncommon dermatological diseases. These organizations provide essential services, support and access to information; opportunities to link with other patients; connection to researchers; and speak up for access to care and treatment. You are welcome to become involved with this special GlobalSkin community within our wider community.
What: GlobalSkin is working with this unique community to significantly and measurably improve linkages for patient organization leaders; build capacity and coordination of a synchronized strategic approach to improve access to care; stimulate critical research; disseminate critical information; and improve treatment options for patients living with neglected rare or uncommon diseases.
RareDERM Forum 2023
On June 1st, the RareDERM Forum took place in Brussels with participation from 40 members representing 26 countries. The forum began with presentations from three experts on the opportunities and challenges in RareDERM from a policy, research and industry perspective. The facilitator, Kathy Redmond, from Redmond Consulting, then led a panel discussion with the three experts Tricha Schivas, Foundation For Sarcoidosis Research, Ioannis Sapountzis, Boehringer Ingelheim, and Dolores Cviticanin, Rare Disease International setting the stage for the various strategic planning activities later in the day.
A highlight of this gathering, and key to the strategic conversations was the World Café. Members moved from table to table engaging in thought provoking conversations on topics pertinent to the RareDERM Community. The table hosts provided a summary of these conversations, giving an in-depth overview of the Community's collective thoughts on the various topics. As a result of the facilitated discussions throughout the day, strategic objectives and core activities were identified. GlobalSkin will now summarize the results of the Forum, and feedback to the community their vision for the next 3 years.
Rare Disease Day 2023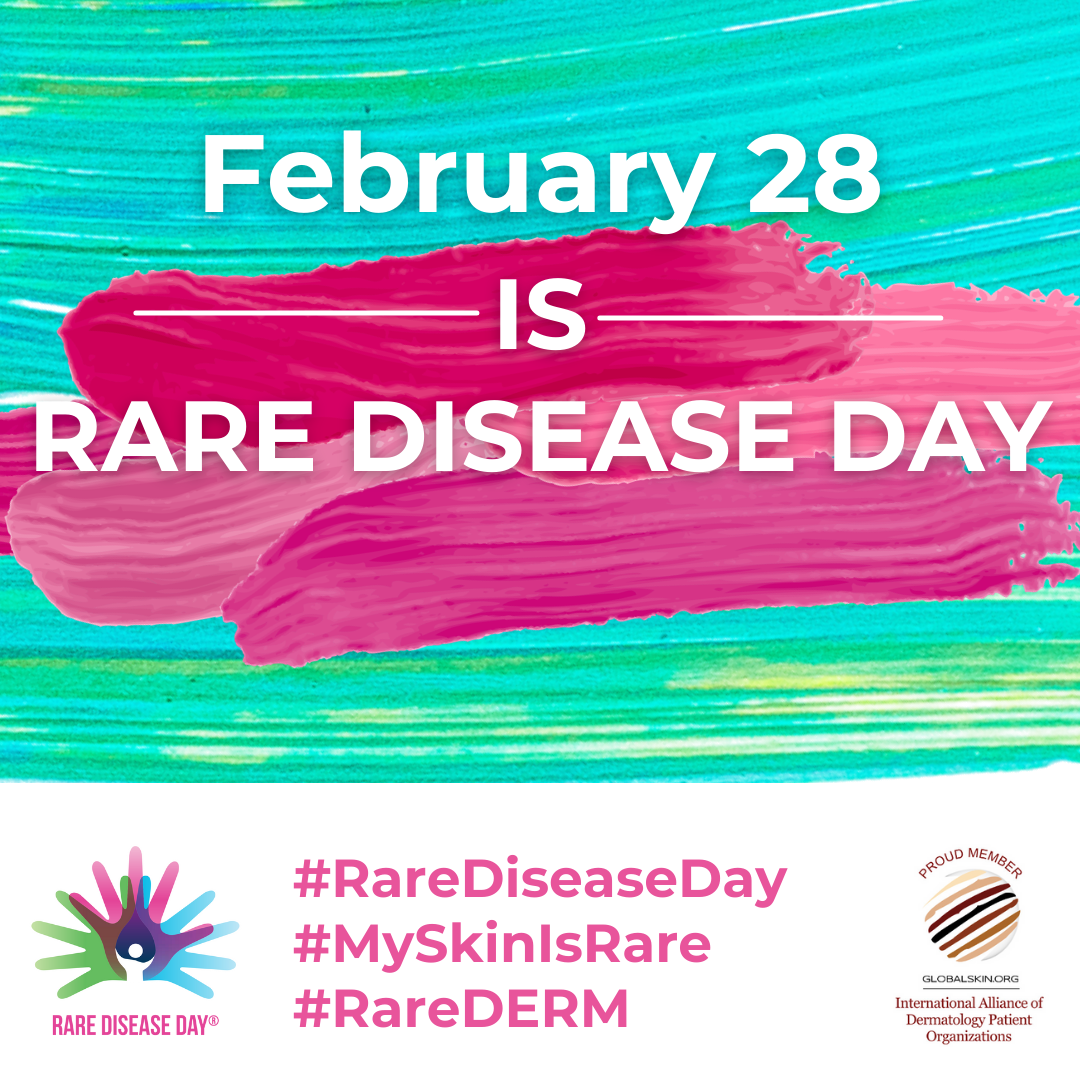 GlobalSkin is excited to take part in Rare Disease Day 2023 on February 28, by highlighting and raising awareness for rare dermatological diseases.

We have created new resources to assist with Members' online presence on Rare Disease Day.
GlobalSkin Supports the "UN Resolution on Persons Living with a Rare Disease"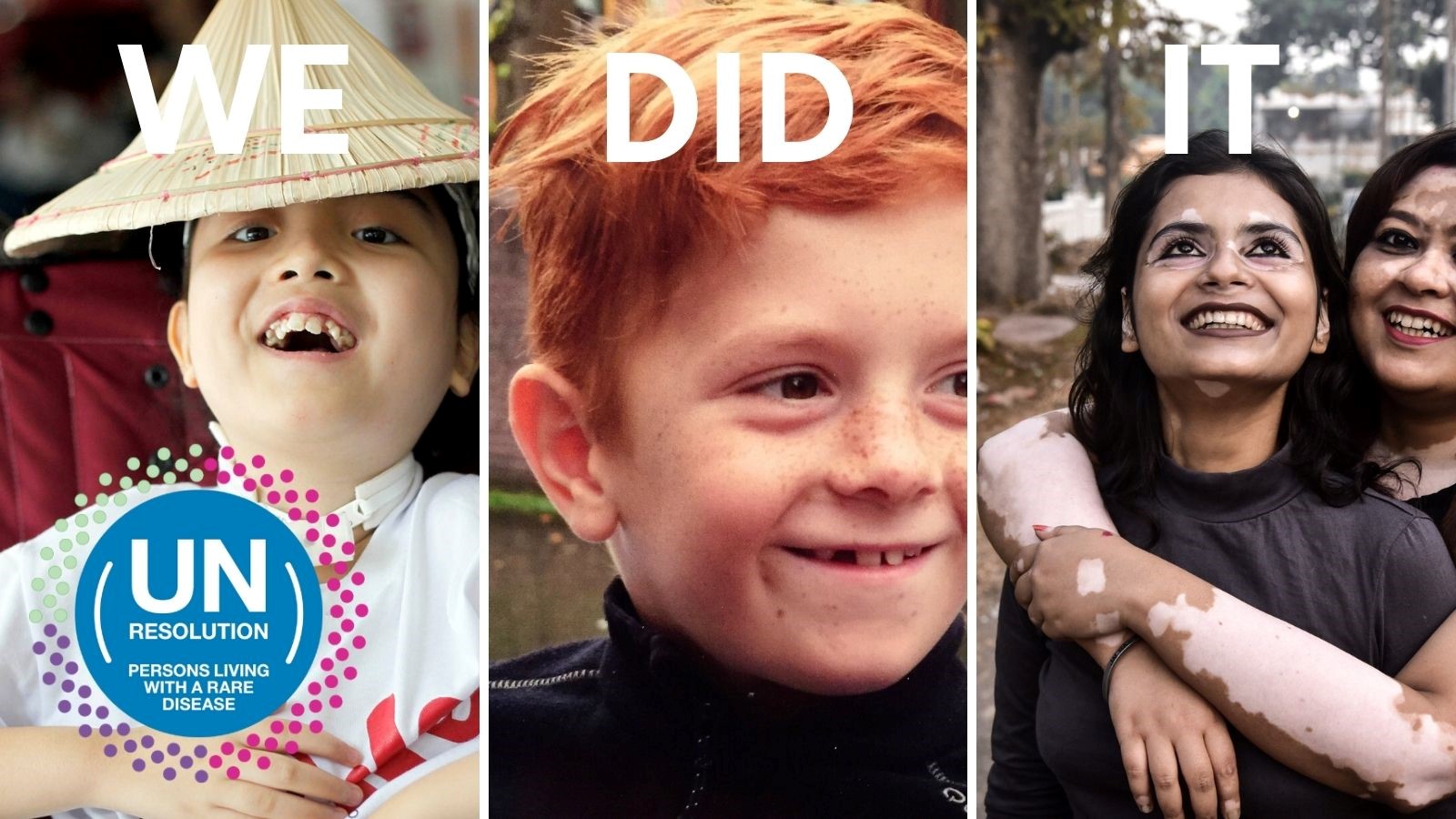 RareDERM Community's 3-Year Plan
GlobalSkin is pleased to share our finalized Three-Year RareDERM Community Strategic Plan. This plan is the result of input from across our membership including our RareDERM Community Advisory Committee, the IADPO Executive Committee, and the RareDERM Community at large.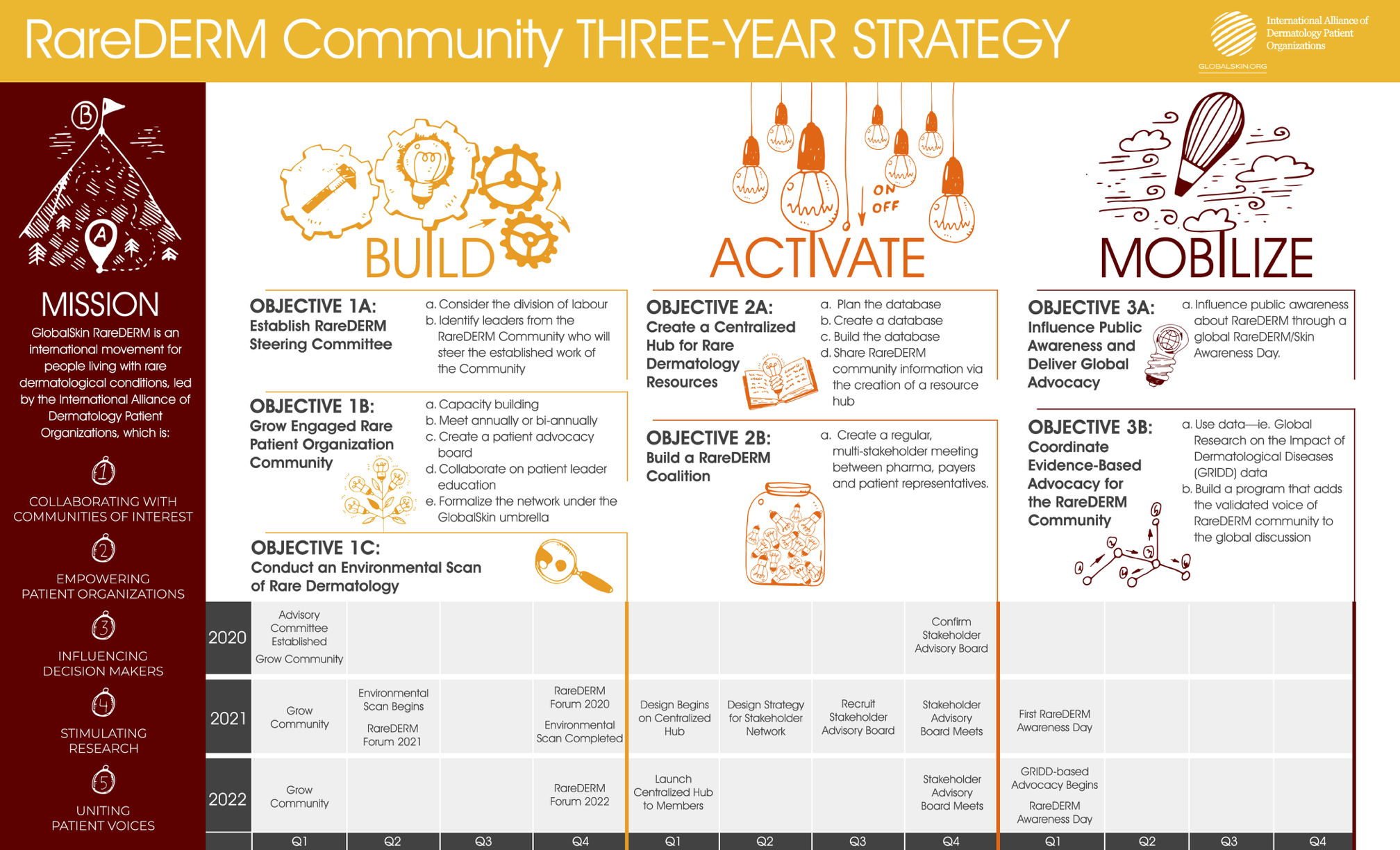 RareDERM Community Resources
COVID-19 Resource Page – Canadian Skin Patient Alliance
The Canadian Skin Patient Alliance (CSPA) has a COVID-19 resource page, which we constantly update – including all changes to public drug plans in Canada as a result of the pandemic.
Global HS COVID-19 Registry – Hidradenitis Suppurativa Foundation
COVID-19 Resources – Hidradenitis Suppurativa Foundation
COVID-19 Resources – The International Podoconiosis Initiative
RareDERM Advisory Committee
Susan Thornton - Cutaneous Lymphoma Foundation, USA
Tricha Shivas - Foundation for Sarcoidosis Research, USA
Rachael Manion - Canadian Skin Patient Alliance, Canada
Laurence Gallu - Assc. Pemphigus Pemphigoid France, France
Marjolein van Kessel - Naevus Global, Netherlands
Annemarie Sluijmers - Lupus Europe, Netherlands
Lex van der Heijden - CMTC, Netherlands
RareDERM Forum 2019
The RareDERM Forum, the first event of its kind, brought together nearly 40 rare and uncommon dermatological disease patient group leaders from 13 countries. Participants benefitted from formal learning sessions and connecting with other patient leaders and dermatology stakeholders.
A primary objective of this two-day Forum was to begin building a cohesive community of rare dermatology disease patient organizations and supporting stakeholders to ensure the lives of these patients are positively and measurably impacted through improved care and treatment. Working in small groups and then as a larger plenary group, participants outlined broad goals, defined challenges and needs; and began developing a strategy to build a cohesive community to grow knowledge and skills; to help stimulate research; foster connectivity; and deliver advocacy. Several advisory committees were formed within the community and reports on their progress will be shared later this year.
Since the Forum, GlobalSkin has been actively working on a variety of follow up activities including a summary document; the formation of advisory committees of patient organizations to complete the next steps involving strategic planning, and the set up of an online collaboration tool for the patient leaders. We will keep you posted as progress continues to be made.
GlobalSkin is grateful to its Partner on this community-building initiative.