Global Community for People Living with Rare/Uncommon Dermatological Conditions
Who: Patient organizations serving people living with rare/uncommon dermatological diseases. These organizations provide essential services, support and access to information; opportunities to link with other patients; connection to researchers; and speak up for access to care and treatment. You are welcome to become involved with this special GlobalSkin community within our wider community.
What: GlobalSkin is working with this unique community to significantly and measurably improve linkages for patient organization leaders; build capacity and coordination of a synchronized strategic approach to improve access to care; stimulate critical research; disseminate critical information; and improve treatment options for patients living with neglected rare or uncommon diseases.
RareDERM Environmental Scan
GlobalSkin has teamed up with the researchers at The Clean Slate Shop and Heads Up to begin the RareDERM Environmental Scan. The initial phase of work, completed in 2020, included a qualitative analysis of the RareDERM environment.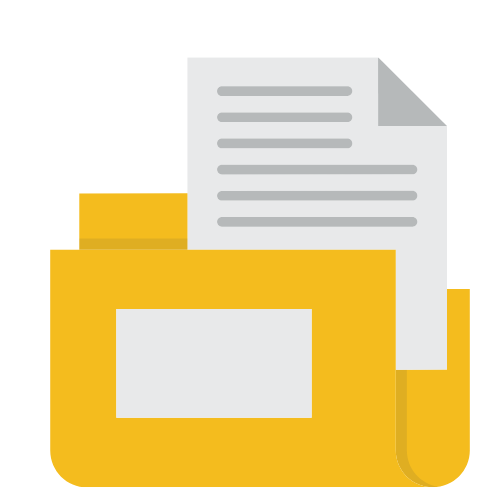 Upcoming RareDERM Community Events
Rare Disease Day 2021
Rare Disease Day 2021 was on February 28th this year, and GlobalSkin's RareDERM Community focused on and raised awareness for rare dermatological diseases.
This year, GlobalSkin has created 2021 resources for patient organizations to help bring attention to rare dermatological diseases during this awareness day. All were encouraged to use the hashtag #RareDERM in their social posts. Download social media tools/content here.
RareDERM Community's 3-Year Plan
GlobalSkin is pleased to share our finalized Three-Year RareDERM Community Strategic Plan. This plan is the result of input from across our membership including our RareDERM Community Advisory Committee, the IADPO Executive Committee, and the RareDERM Community at large.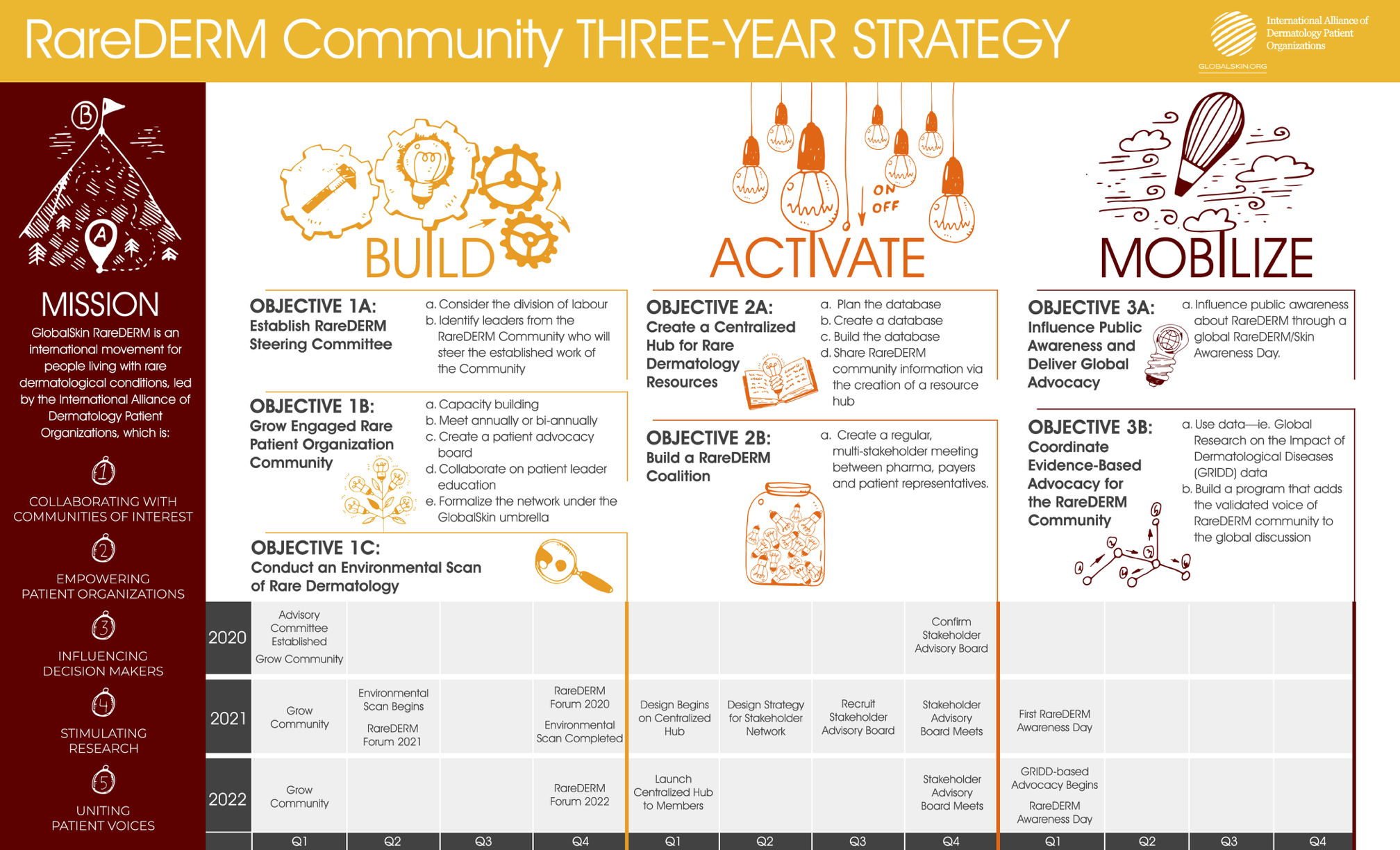 RareDERM Community Resources
COVID-19 Resource Page – Canadian Skin Patient Alliance
The Canadian Skin Patient Alliance (CSPA) has a COVID-19 resource page, which we constantly update – including all changes to public drug plans in Canada as a result of the pandemic.
Global HS COVID-19 Registry – Hidradenitis Suppurativa Foundation
COVID-19 Resources – Hidradenitis Suppurativa Foundation
COVID-19 Resources – The International Podoconiosis Initiative
RareDERM Forum
The RareDERM Forum, the first event of its kind, brought together nearly 40 rare and uncommon dermatological disease patient group leaders from 13 countries. Participants benefitted from formal learning sessions and connecting with other patient leaders and dermatology stakeholders.
A primary objective of this two-day Forum was to begin building a cohesive community of rare dermatology disease patient organizations and supporting stakeholders to ensure the lives of these patients are positively and measurably impacted through improved care and treatment. Working in small groups and then as a larger plenary group, participants outlined broad goals, defined challenges and needs; and began developing a strategy to build a cohesive community to grow knowledge and skills; to help stimulate research; foster connectivity; and deliver advocacy. Several advisory committees were formed within the community and reports on their progress will be shared later this year.
Since the Forum, GlobalSkin has been actively working on a variety of follow up activities including a summary document; the formation of advisory committees of patient organizations to complete the next steps involving strategic planning, and the set up of an online collaboration tool for the patient leaders. We will keep you posted as progress continues to be made.
GlobalSkin is grateful to its partner on this community-building initiative: LEO Pharma.