HAVE YOU EVER...
Wanted to be part of the medical research process and didn't know how to get involved?

Wondered why it takes so long to develop a drug for your disease?

Had a conversation with a health official that felt like you were not talking about the same thing?

Been dismissed because you are a "patient" not an "expert"?
In partnership with EUPATI, GlobalSkin has been supporting a learning opportunity that can address all these questions. The EUPATI Patient Expert Training Program is an educational experience that provides knowledge and understanding of the medicine research and clinical trial development. Besides an in-depth look at the R&D process, the training also describes how patients can be involved in each stage.
GlobalSkin is excited to relaunch the Patient Expert Scholarship for a second time. The Patient Expert Scholarship is an exclusive microgrant program that will financially support 8 patient leaders to take part in the EUPATI Patient Expert Training Program. This will include financial support for the completion of all online components and courses, and the travel and accommodations for in-person event graduation.
Learners will be awarded in Canadian Dollars and amounts will be based on the individual's departure city as follows:
North America - up to $3000 CAD
Europe – up to $2000 CAD
Middle East – up to $2000 CAD
Southeast Asia – up to $3000 CAD
Western Pacific - up to $3000 CAD
South America – up to $3000 CAD
Africa – up to $3000 CAD
The Patient Expert Scholarship provides financial support to expand your knowledge and understanding of medicine research and clinical trials development as a patient leader. This leads to more opportunities to effectively engage in meaningful discussion with health officials, take part in research, and raise awareness about the importance of serious dermatological diseases and their enormous impact on daily life.
WHAT IS THE EUPATI PATIENT EXPERT PROGRAMME?
The programme is offered by the European Patients' Academy on Therapeutic Innovation (EUPATI), which is an independent non-profit foundation from the Netherlands. The Patient Expert Training Programme is a blended training in which participants take 6 online modules (containing 27 courses in total) and attend 2 face-to-face events (1 virtual and 1 in-person). Completing the full programme usually takes 12-14 months and comes with the title of EUPATI Fellow upon graduation.
While the courses and modules can be taken in any order, learners need to have completed the modules Getting Started, Introduction to Medicines R&D, Non-Clinical Development, Clinical Development before the 1st training event and Regulatory Affairs and Health Technology Assessment (HTA) before the 2nd event.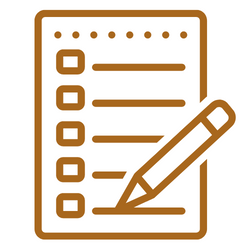 HOW WILL GLOBALSKIN SUPPORT MY LEARNING?
GlobalSkin believes in the power of informed, educated, and empowered patient leaders and wants to financially support this learning opportunity by offering the following:
Full financial support for your participation in the Patient Expert Scholarship.

Supported learning with GlobalSkin's

very own Board President, Marc Yale,

who

will be hosting a learner's coffee chat once a month until graduation from the program.

Connection with peers through a special WhatsApp group. In this informal chat, questions can be posed, and study tips can be shared, all within a supportive and encouraging environment.

Impact of the EUPATI PATIENT EXPERT Training Programme
Graduates of the EUPATI Patient Expert Programme are also known as EUPATI Fellows. The title certifies the knowledge gained and will give to participants the opportunity to be recognized as expert patients. EUPATI Fellow is a widely well-known label within the patient engagement landscape. EUPATI fellows are highly sought-after partners by different stakeholders.
After graduating from the program, Alumni are engaged in advisory roles, act as trainers, are involved in health policy advocacy, speak at conferences, review clinical trial protocols, and much more!
Listen to a personal EUPATI Fellow Testimonial here!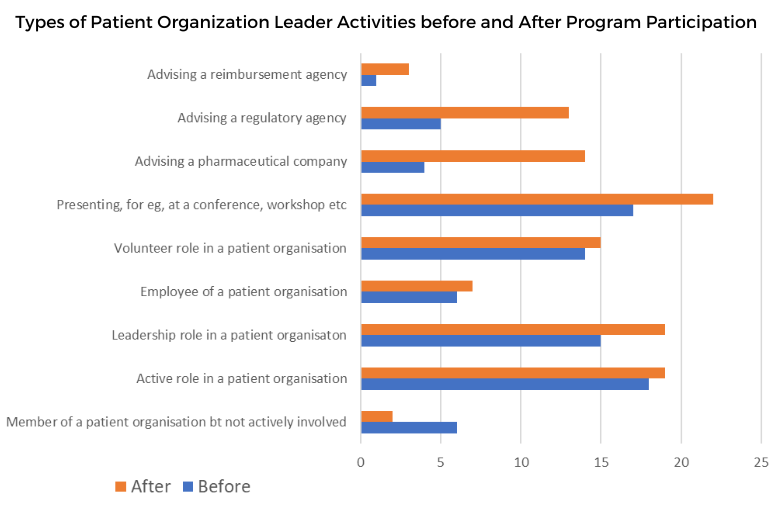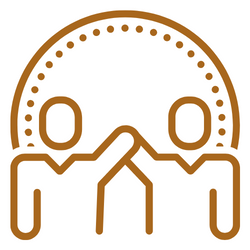 HOW DO I GET INVOLVED?
If you are interested in benefiting from the Patient Expert Scholarship, you will need to submit an application. The Patient Expert Scholarship is only available to eight (8) patient leaders.
After careful review of your application, our Member Services Manager will connect you with the EUPATI coordinator who will facilitate the process of your enrollment.
Thank you to everyone who applied and emailed about the program. Applications are now closed.

Please contact This email address is being protected from spambots. You need JavaScript enabled to view it., Member Services Manager with any questions.