Atopic eczema is an allergic skin disease that sits at the center of other health issues; it impacts mental health and leads to the development of other diseases. The disease is incredibly difficult for patients and their families, seriously impacting daily life. Whether you live with atopic eczema, care for someone with the condition, or are already actively involved with a patient association, your voice is important!
September 14 is World Atopic Eczema Day. This awareness day was launched in 2018 to bring attention to the disease globally and across Europe through partnership and coordination by GlobalSkin and the European Federation of Allergy and Airways Diseases Patients' Associations (EFA). The 2022 Campaign Toolkit is now available! Our theme #InsideAtopicEczema - download it below.
World Atopic Eczema Day 2022 Campaign Toolkit
GlobalSkin in partnership with the European Federation of Allergy and Airways Diseases Patients' Associations (EFA) has developed the World Atopic Eczema Day Campaign Toolkit 2022.
The Atopic Eczema Community comes together on September 14th to raise awareness for the disease, to speak up about the burden it has on patients and caregivers, and to recognize the need for care and treatment that is reflective of the multidimensional nature of the disease.
This year we take a look #InsideAtopicEczema and explore the five major burdens of the disease: the burden of extreme physical pain and itch, burden on families and caregivers, burden on finances, burden on mental health, and burden of daily management.
Inside the Toolkit, you will find a press release and support letter templates, a new call to action activity to increase engagement in the campaign, as well as a guide to involving community activism!
We can't wait to see how you incorporate #InsideAtopicEczema into your local and regional initiatives! Make sure to tag GlobalSkin and EFA in your posts!
INSTRUCTIONS: To use the cards below, you can drag the high-resolution images to your desktop, or simply download the images (also available as blank cards that can be customized).
General Awareness
Atopic eczema is more than itchy skin, it is a systemic, multidimensional disease that affects the minds and bodies of people around the world. Atopic eczema is a complex disease. We raise awareness of the immense burden it has on patients and caregivers and the need for care and treatment that is reflective of the multidimensional nature of the disease.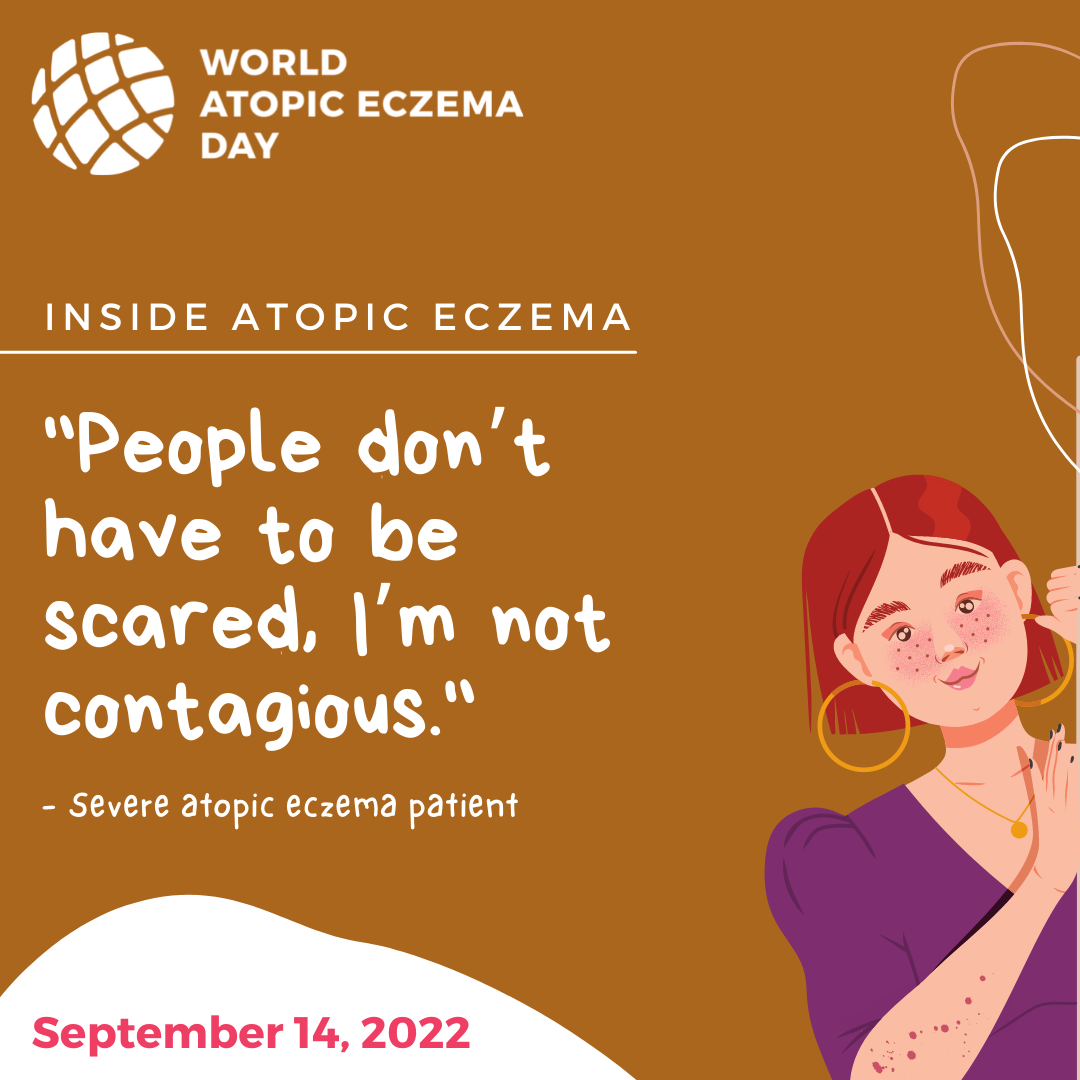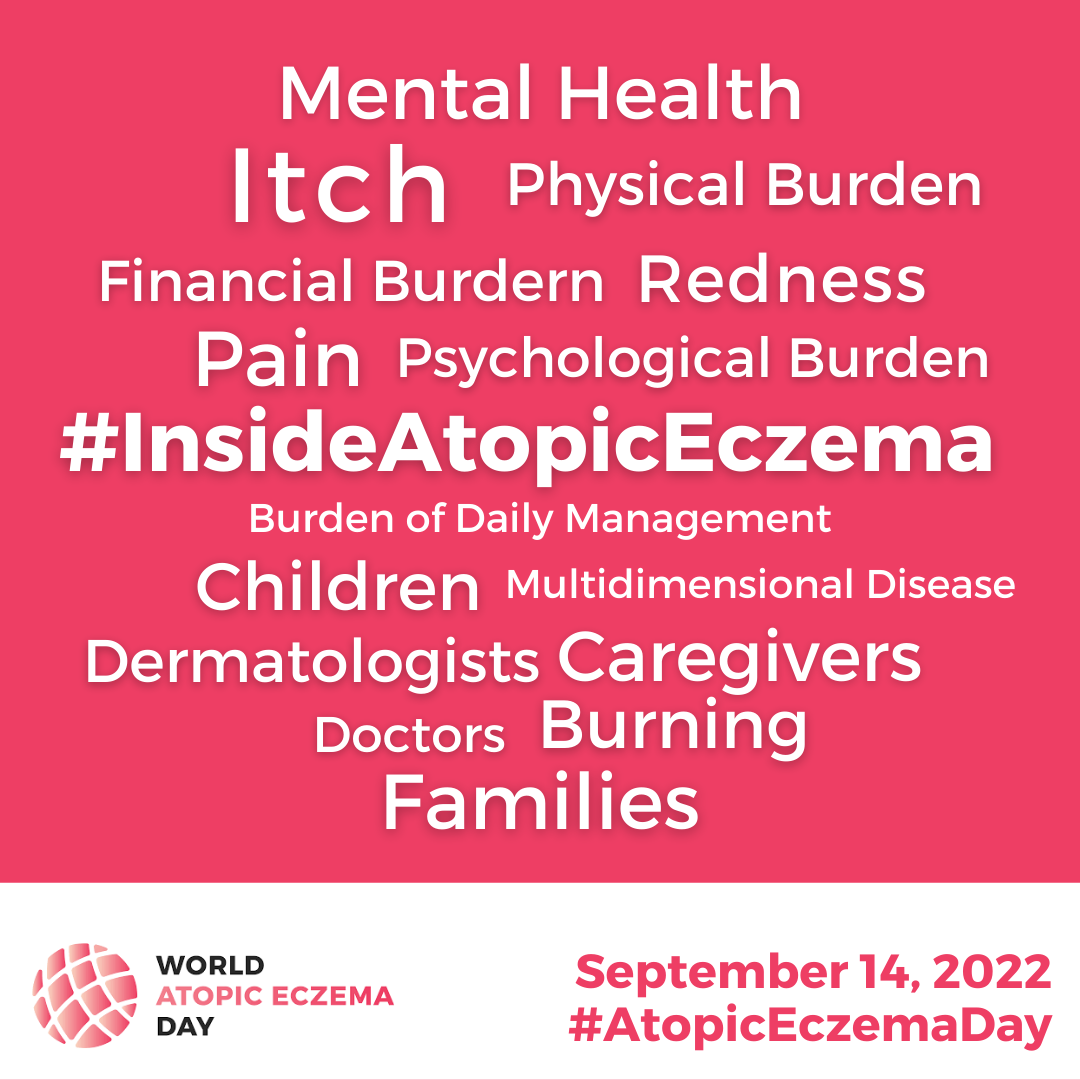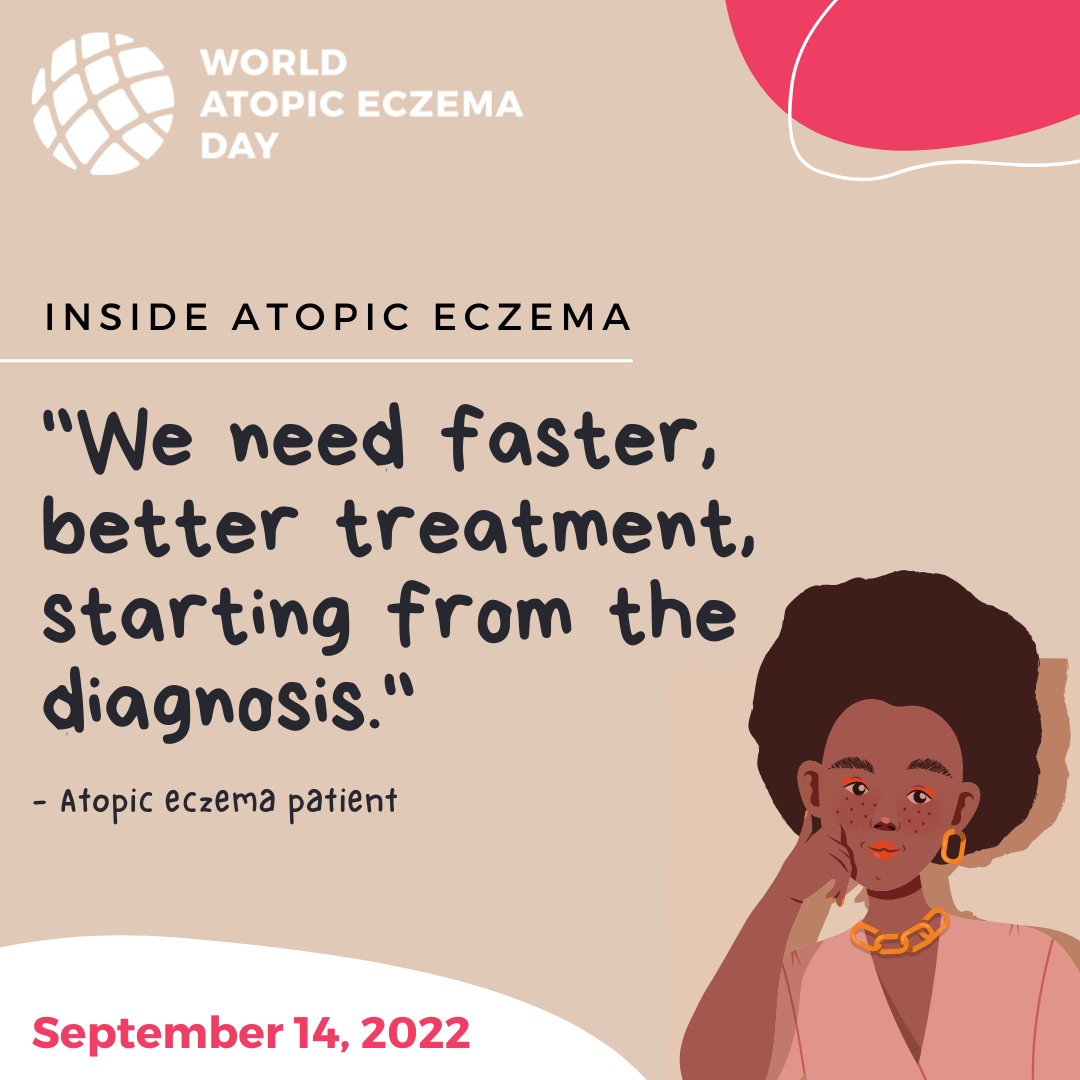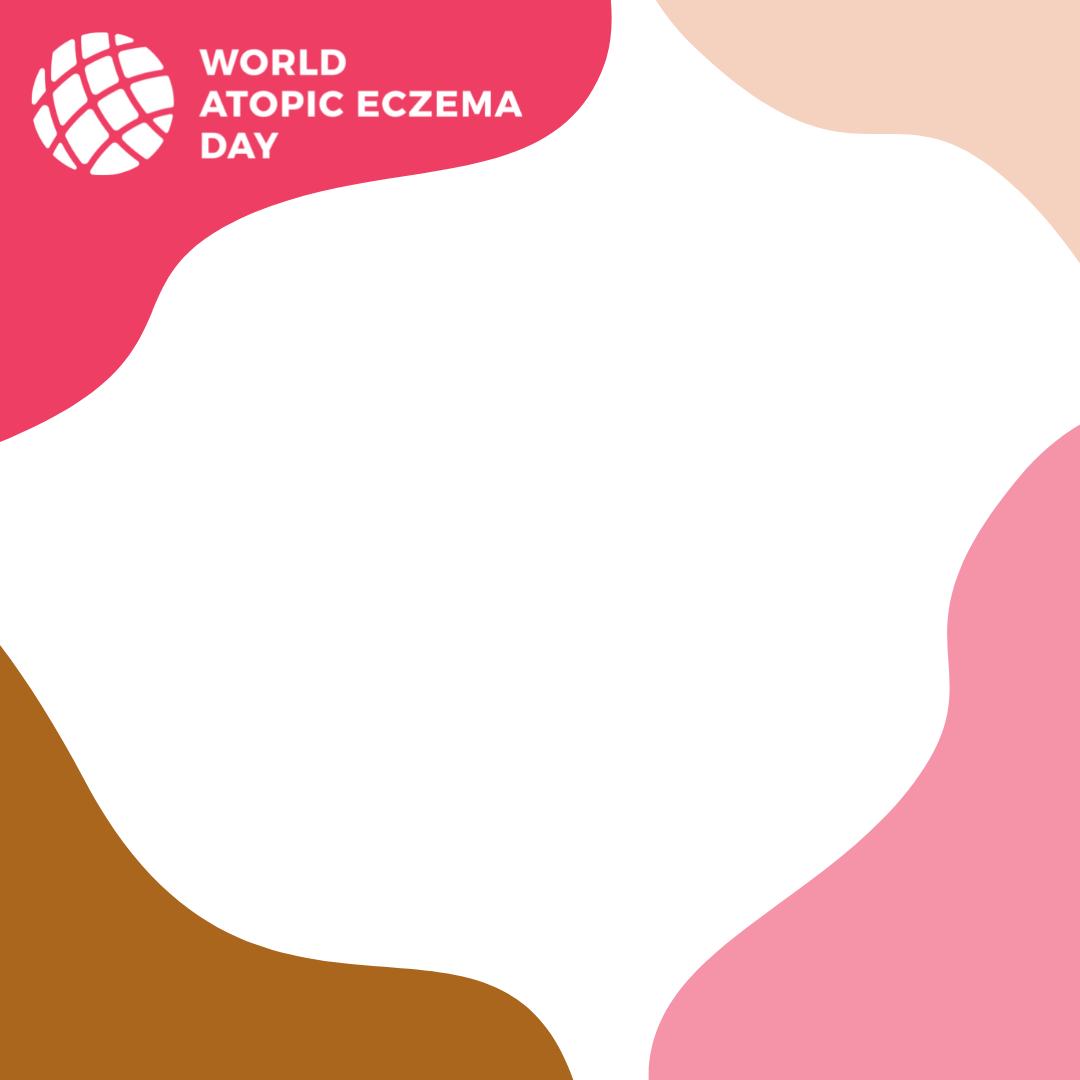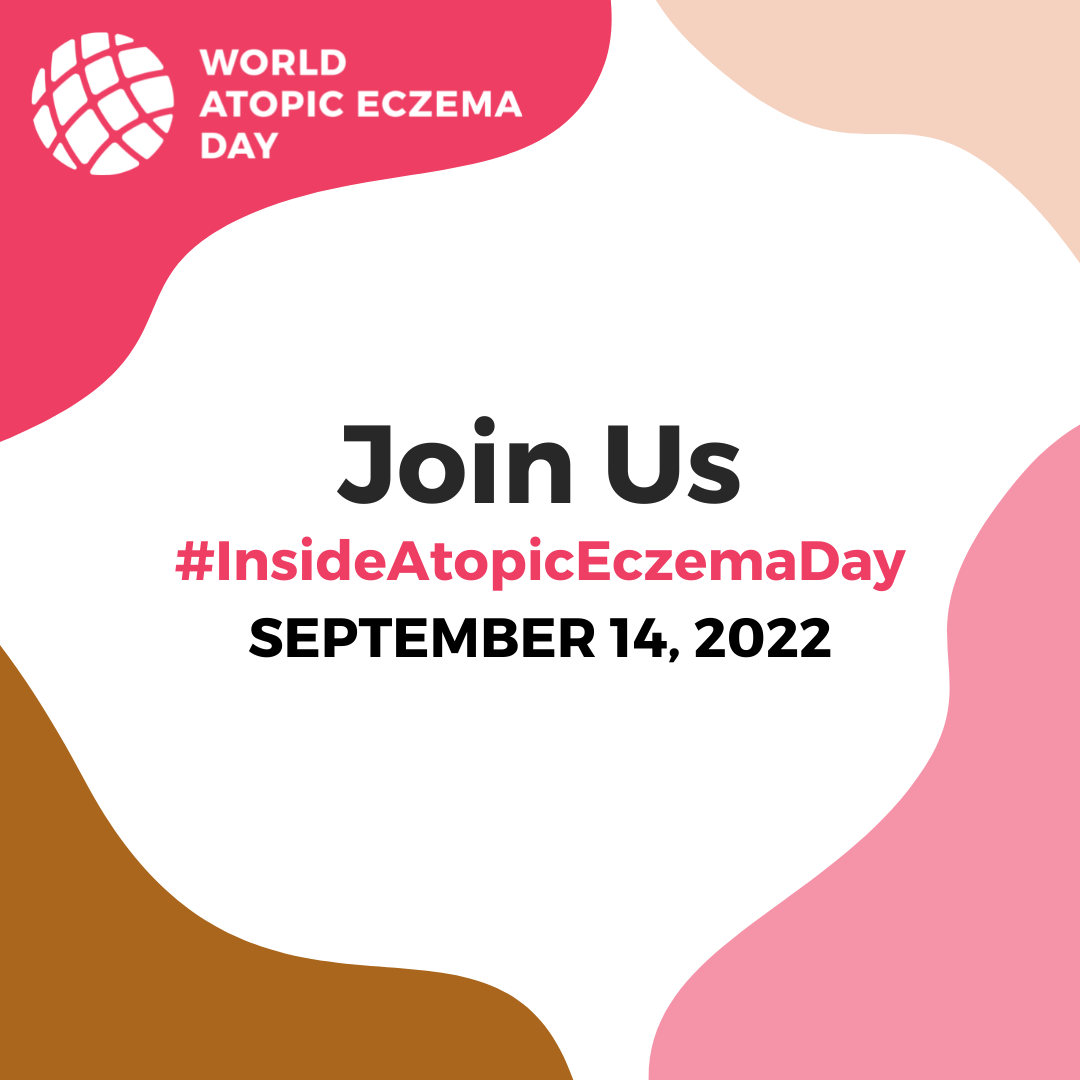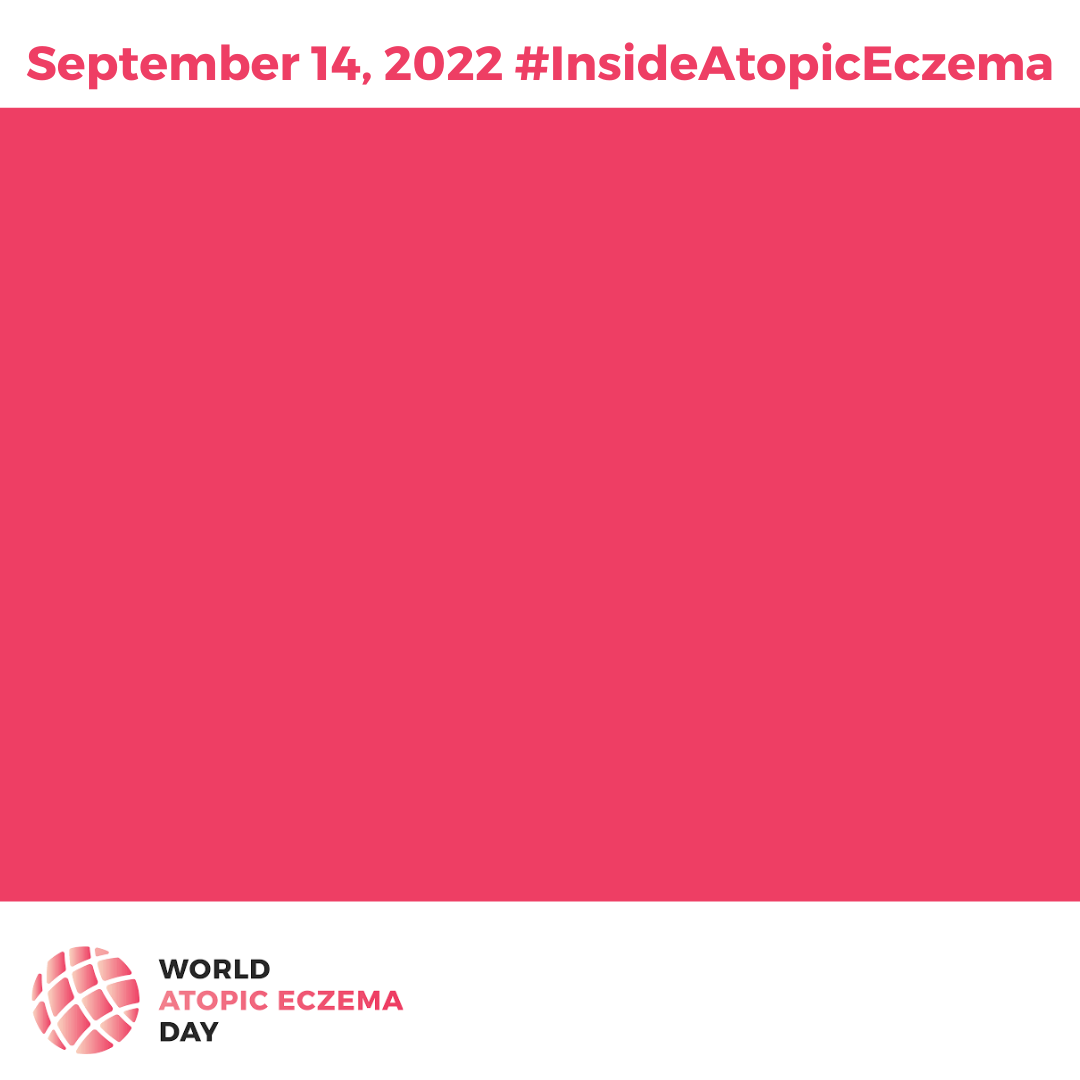 Burden of Extreme Itch and Physical Pain
Itch is a misunderstood and underestimated burden of atopic eczema. Many patients describe itch as all-consuming and worse than pain. This itch is often accompanied by pain caused by scabbing and open wounds from uncontrollable scratching.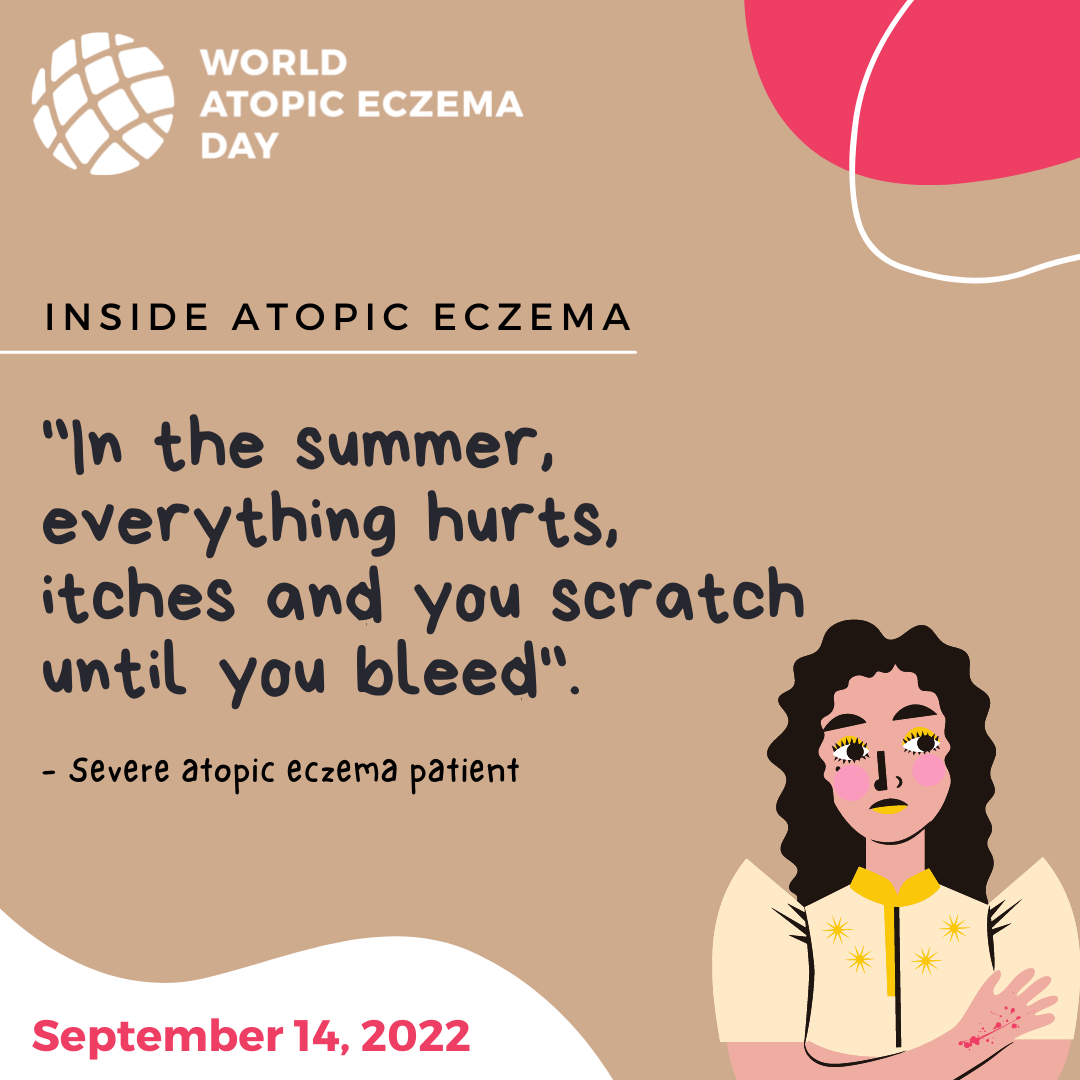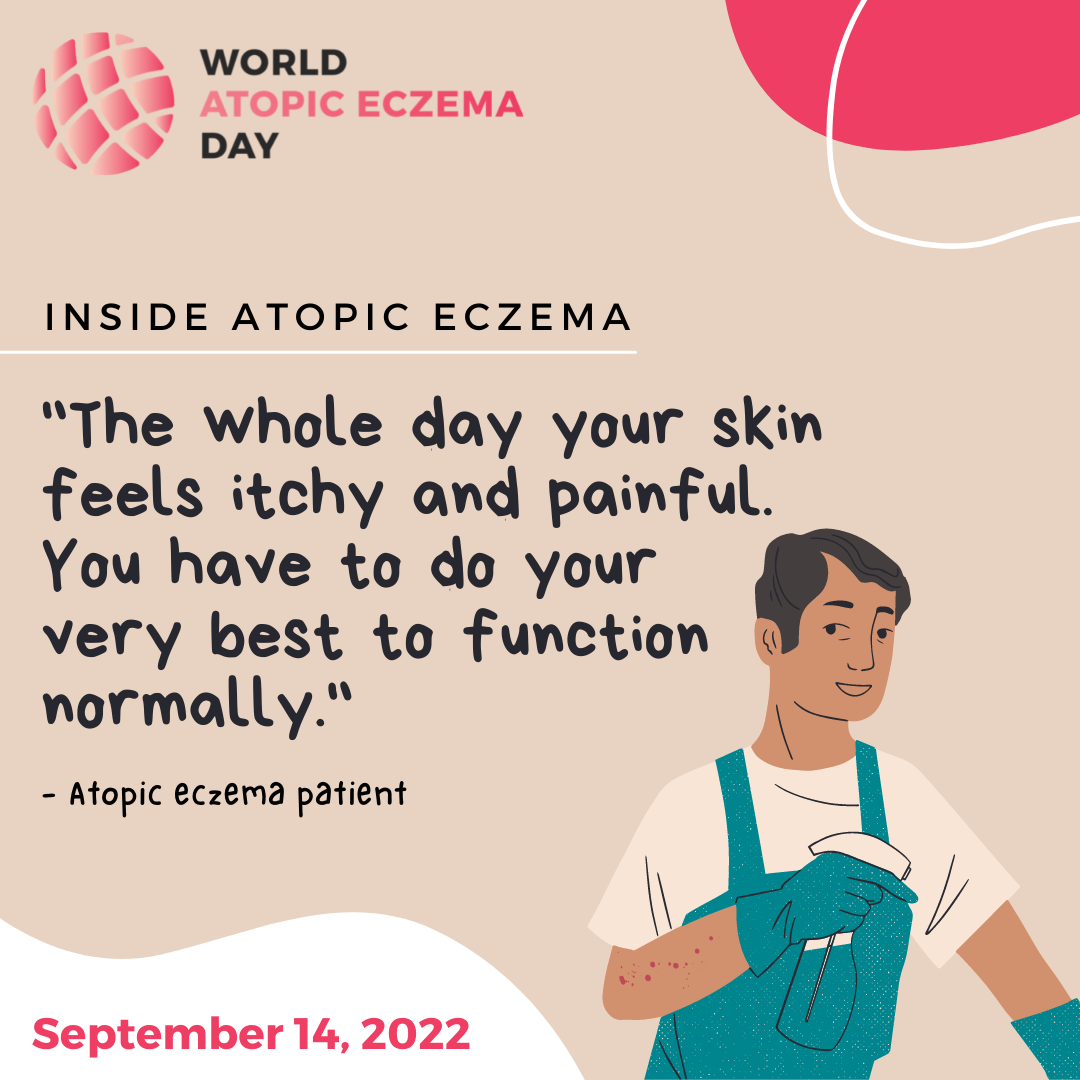 Burden on Family and Caregivers
Parents of atopic eczema patients need to spend hours every day caring for their child's skin; this takes focus way from other children. Time is lost to repeated doctor's visits and spouses of patients are required to provide continuous support.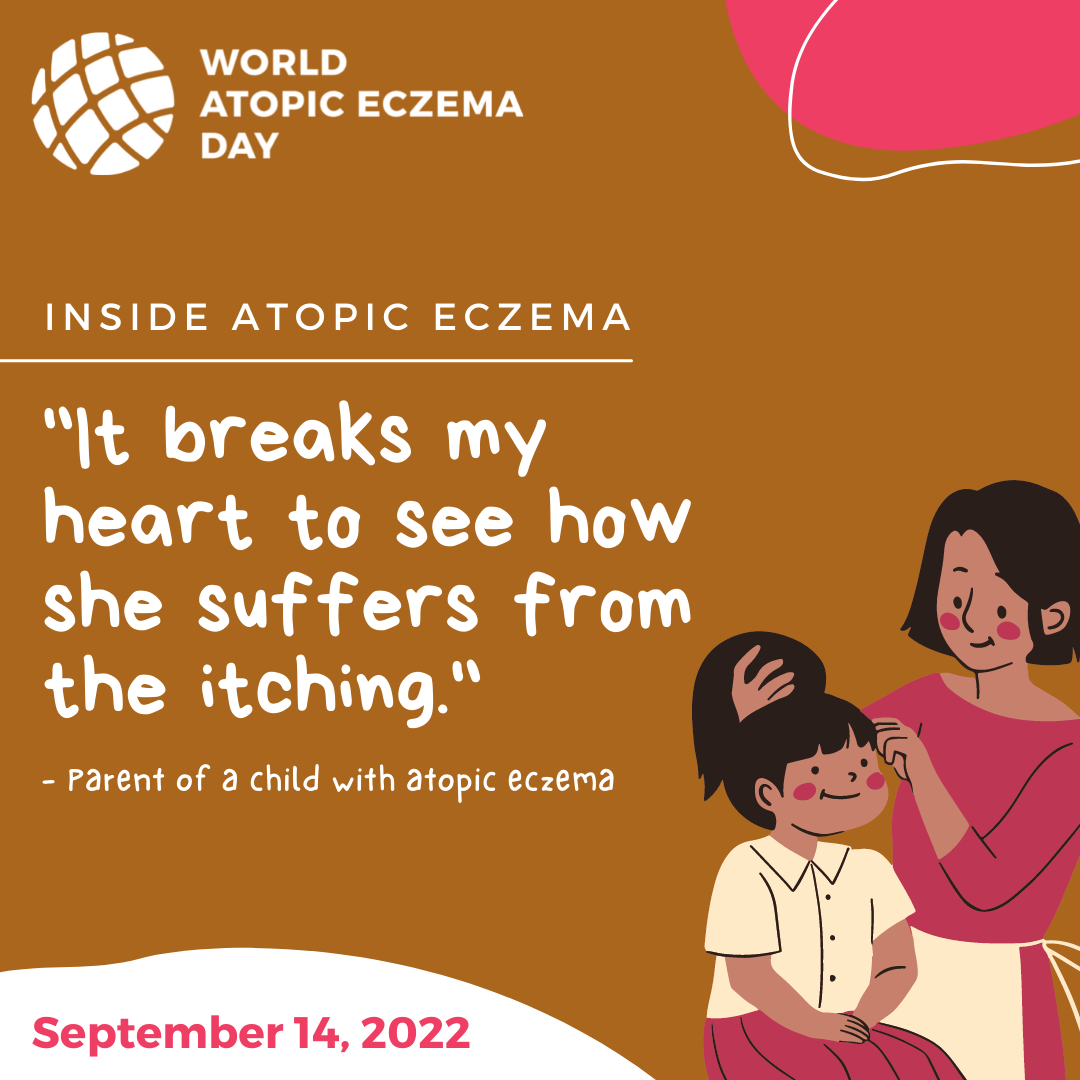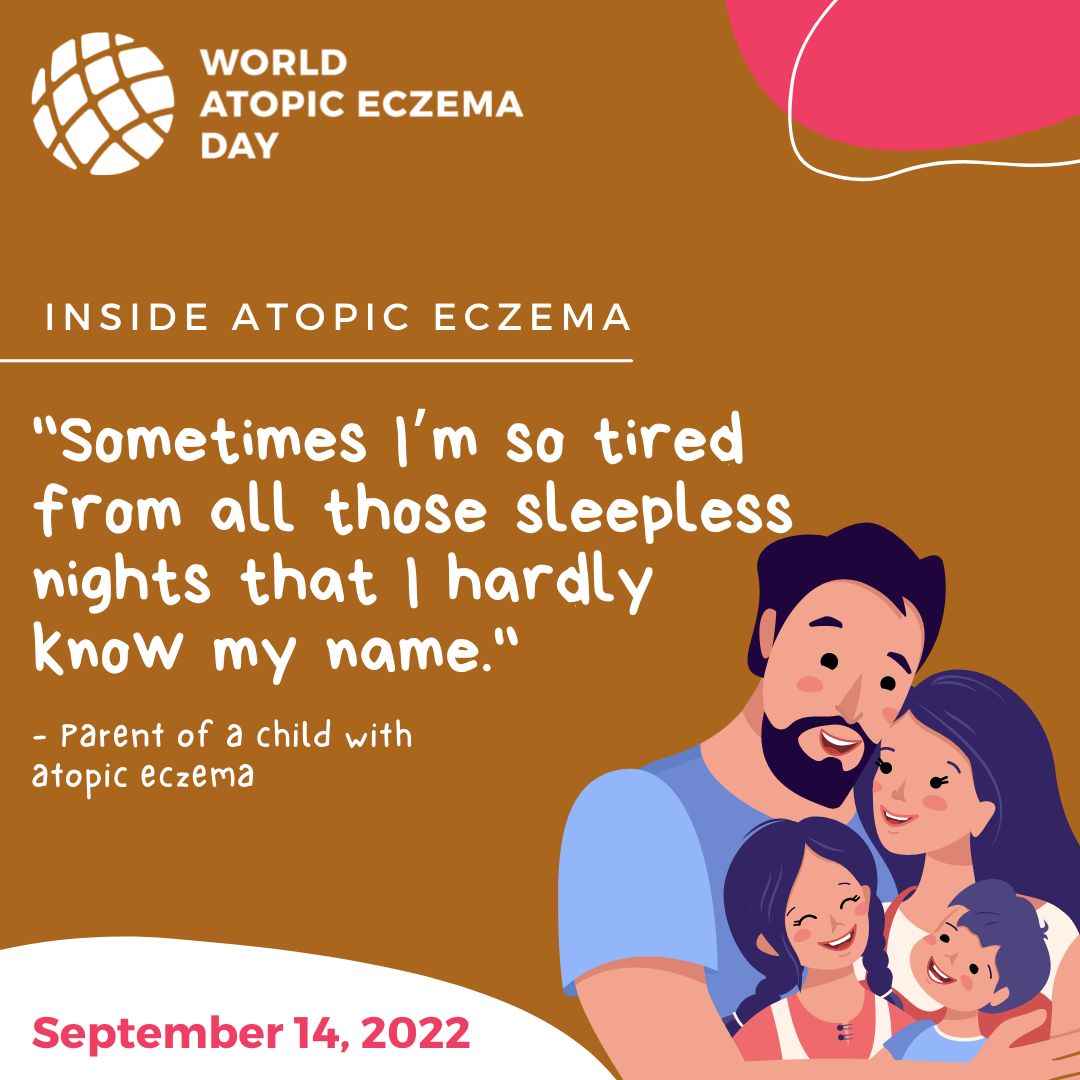 Burden on Finances
Atopic eczema patients and caregivers see their family's savings reduced to cover the cost of doctors, specialists, expensive prescribed or over-the-counter medications, and topical treatments. Patients can also experience a loss of wages due to their inability to work as a result of their condition.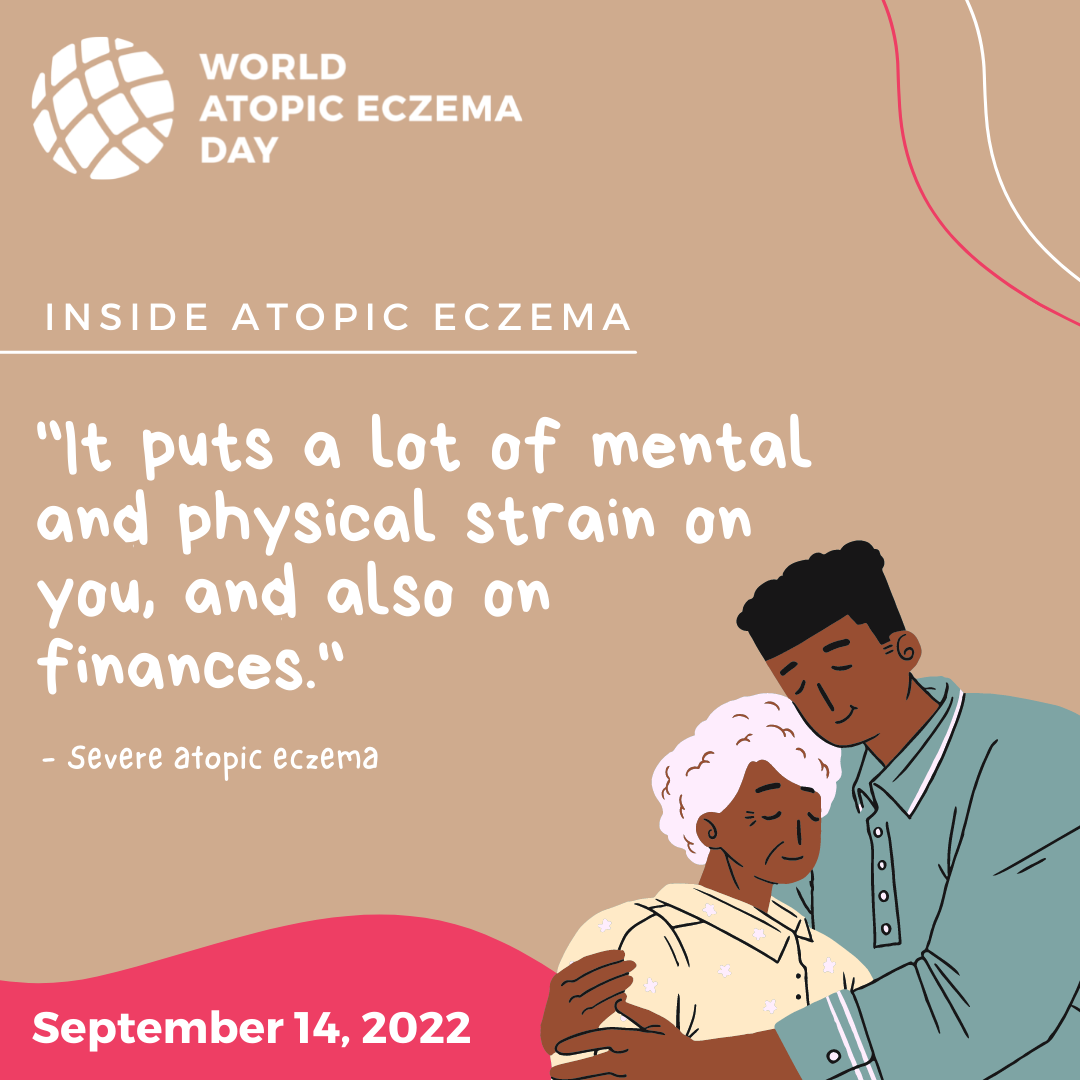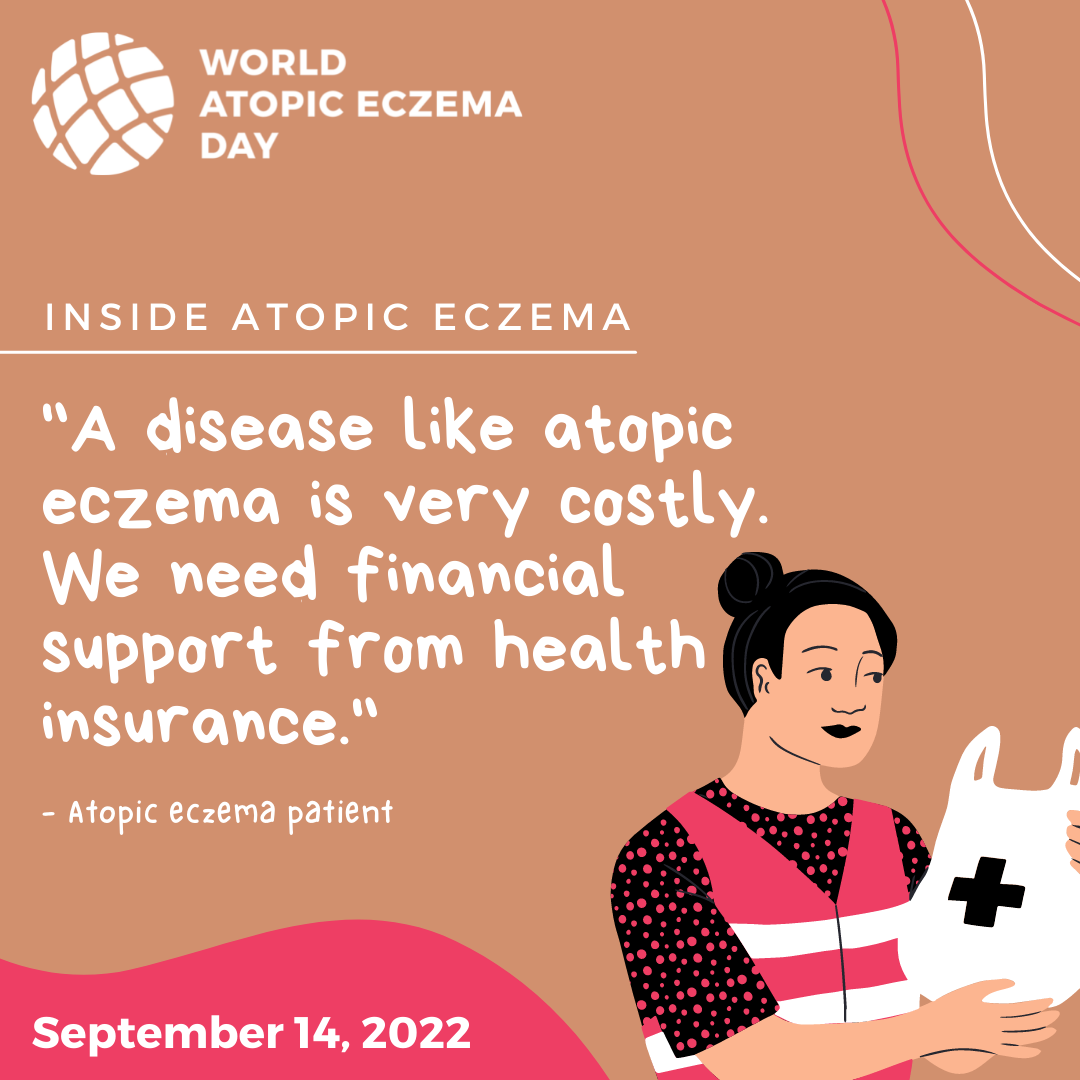 Burden on Mental Health
There is a high level of depression and frustration for patients with atopic eczema compared to other skin diseases. Patients are expected to perform at a regular level (at work, school, and life) because they are experiencing "just eczema".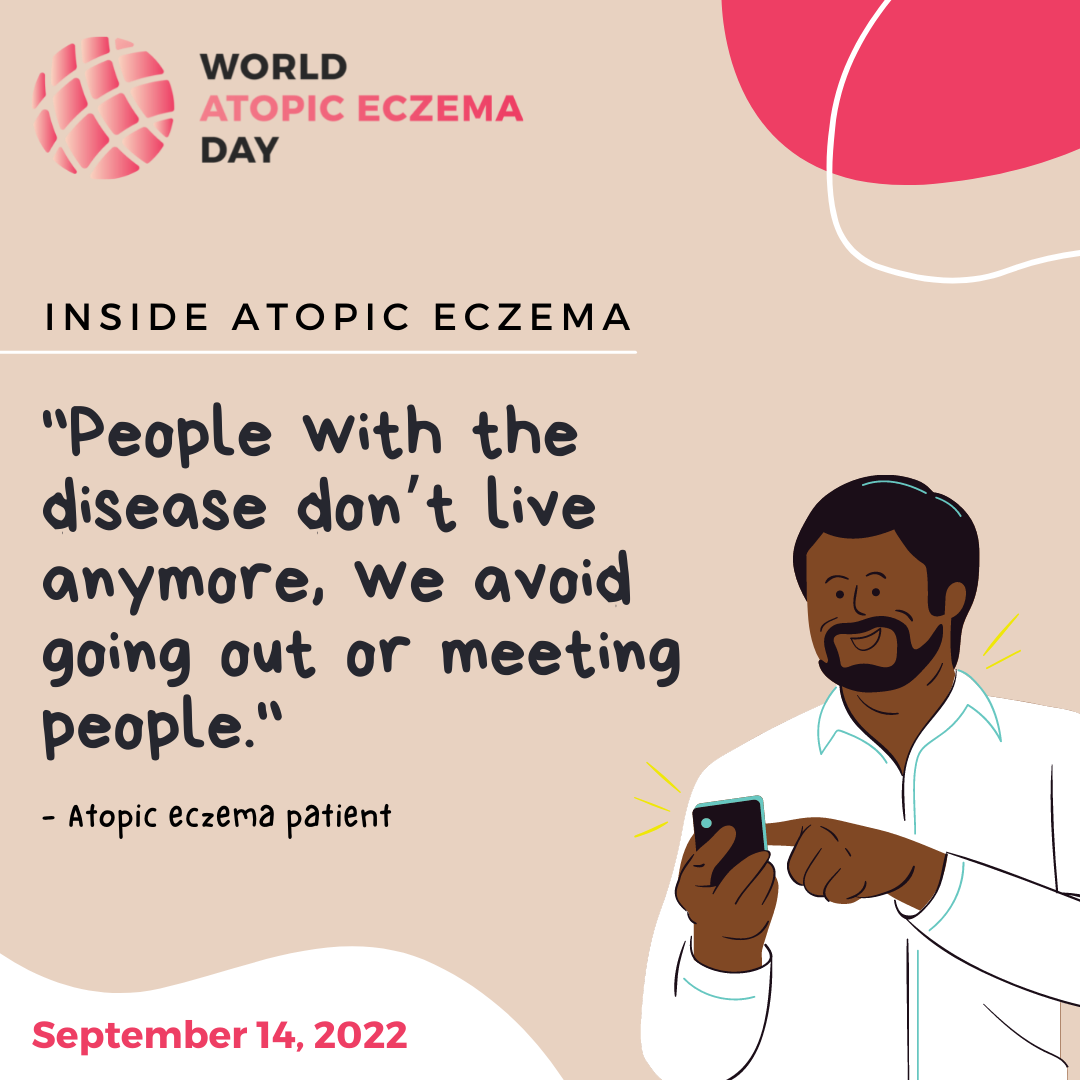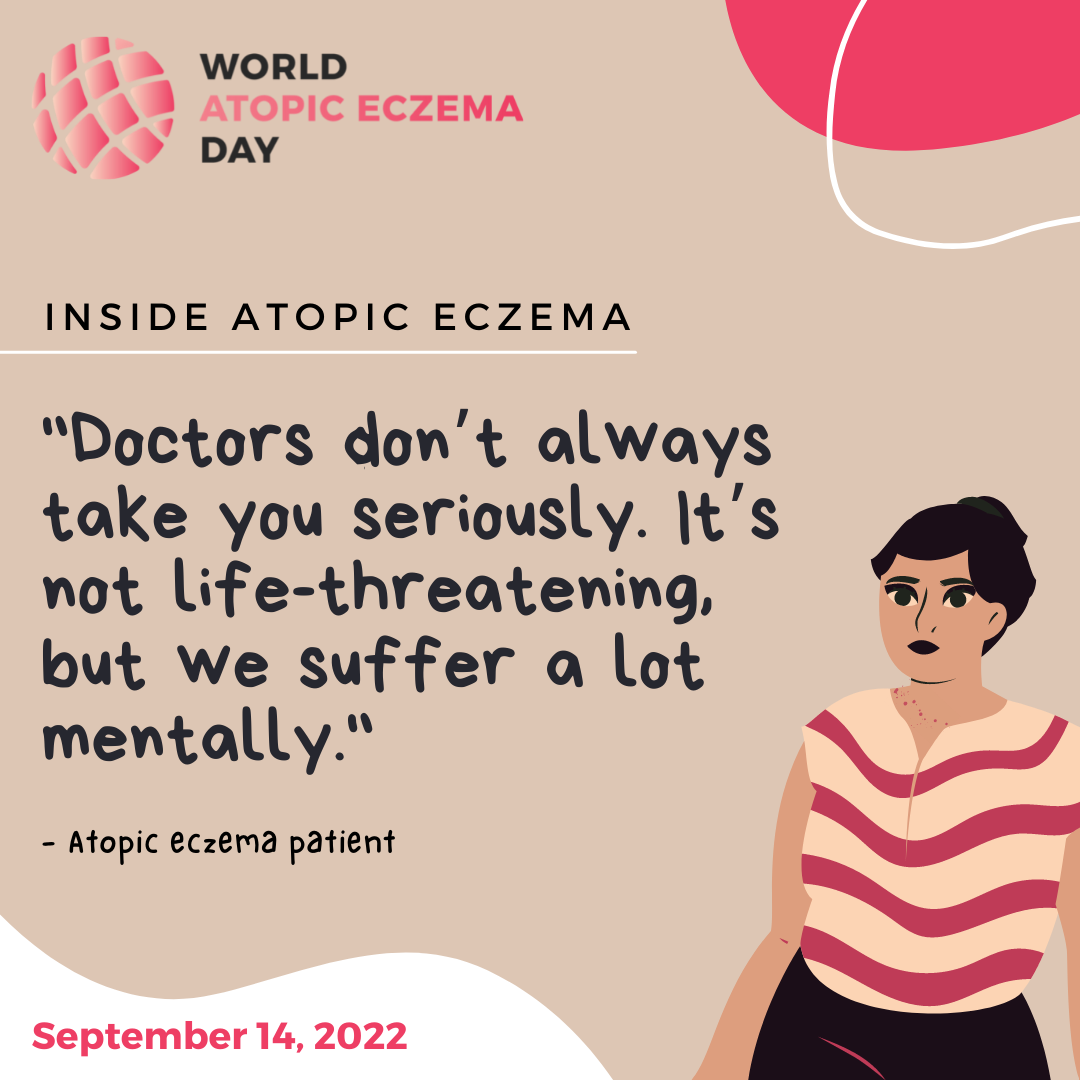 Burden of Daily Management
Topical treatments to help manage atopic eczema are burdensome and messy, as they need to be applied every day which takes a lot of time. Patients are careful of food choices to avoid flare ups, and lots of consideration on soaps, fabrics, sanitizers and sun exposure.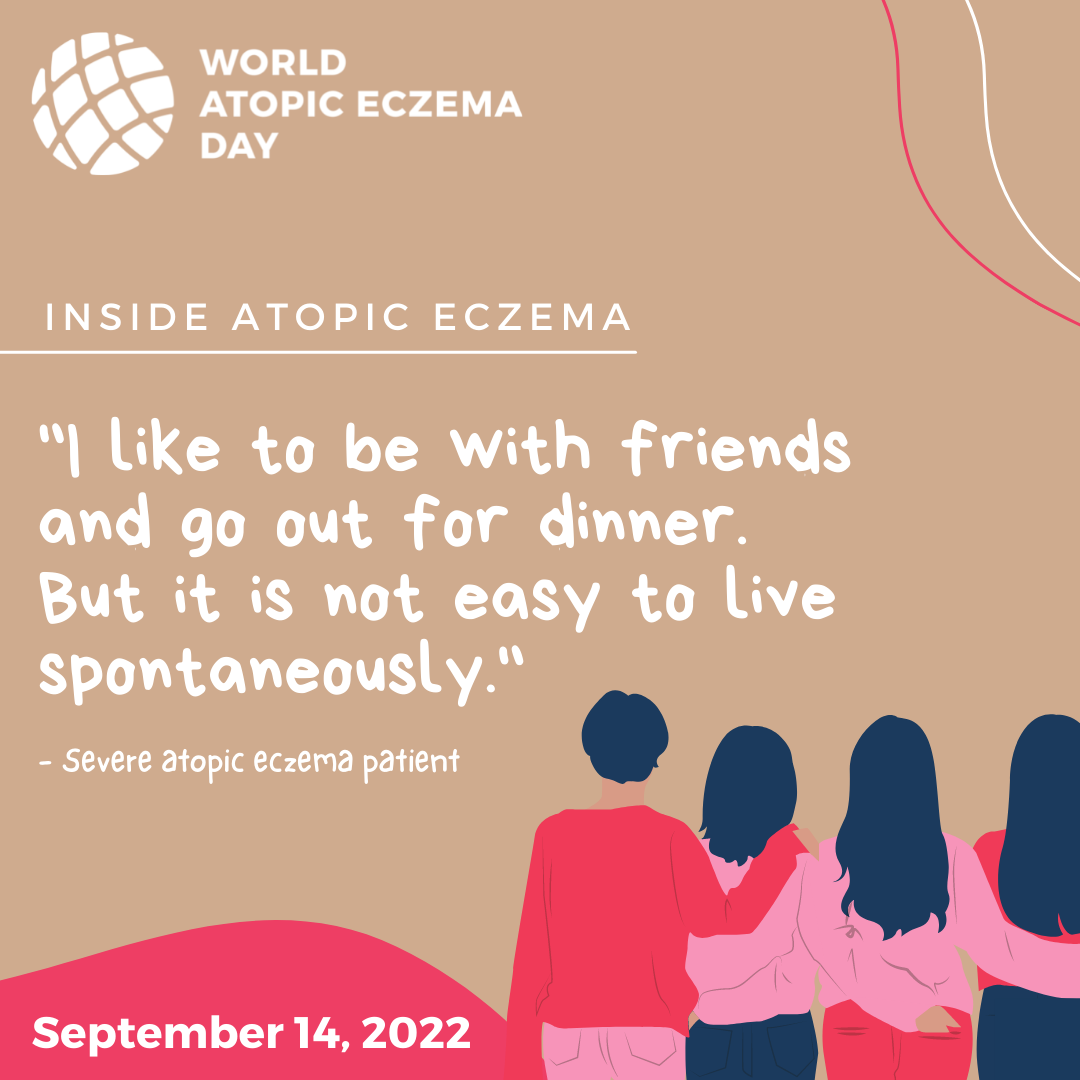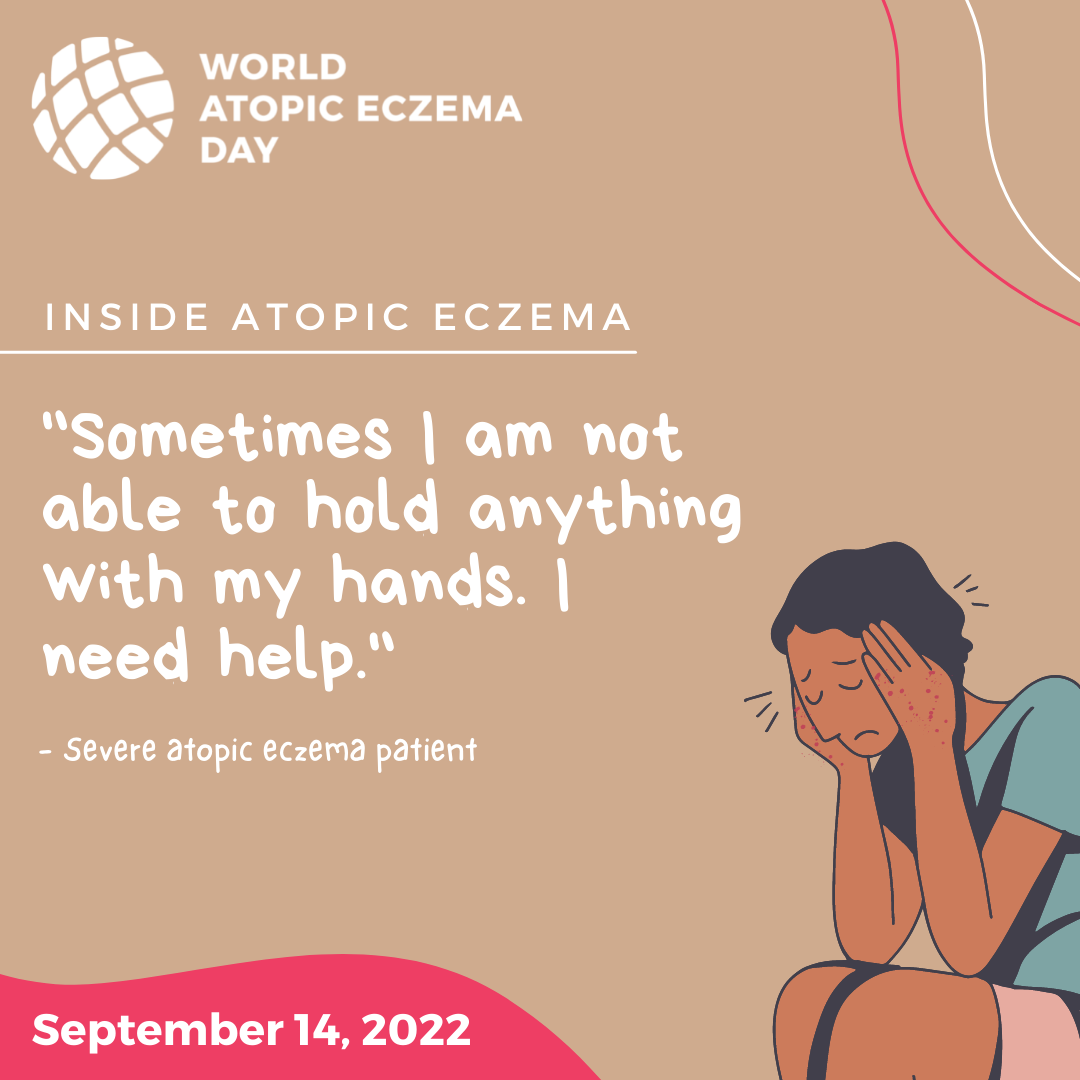 Blank Cards
Use these blank cards to fill in your own text and add your own logo.
Social Media Banners
Drag each high-resolution image to your desktop and use it to change your Facebook, LinkedIn and Twitter profile banner to show support for WorldAtopic Eczema Day 2022.
Facebook Banner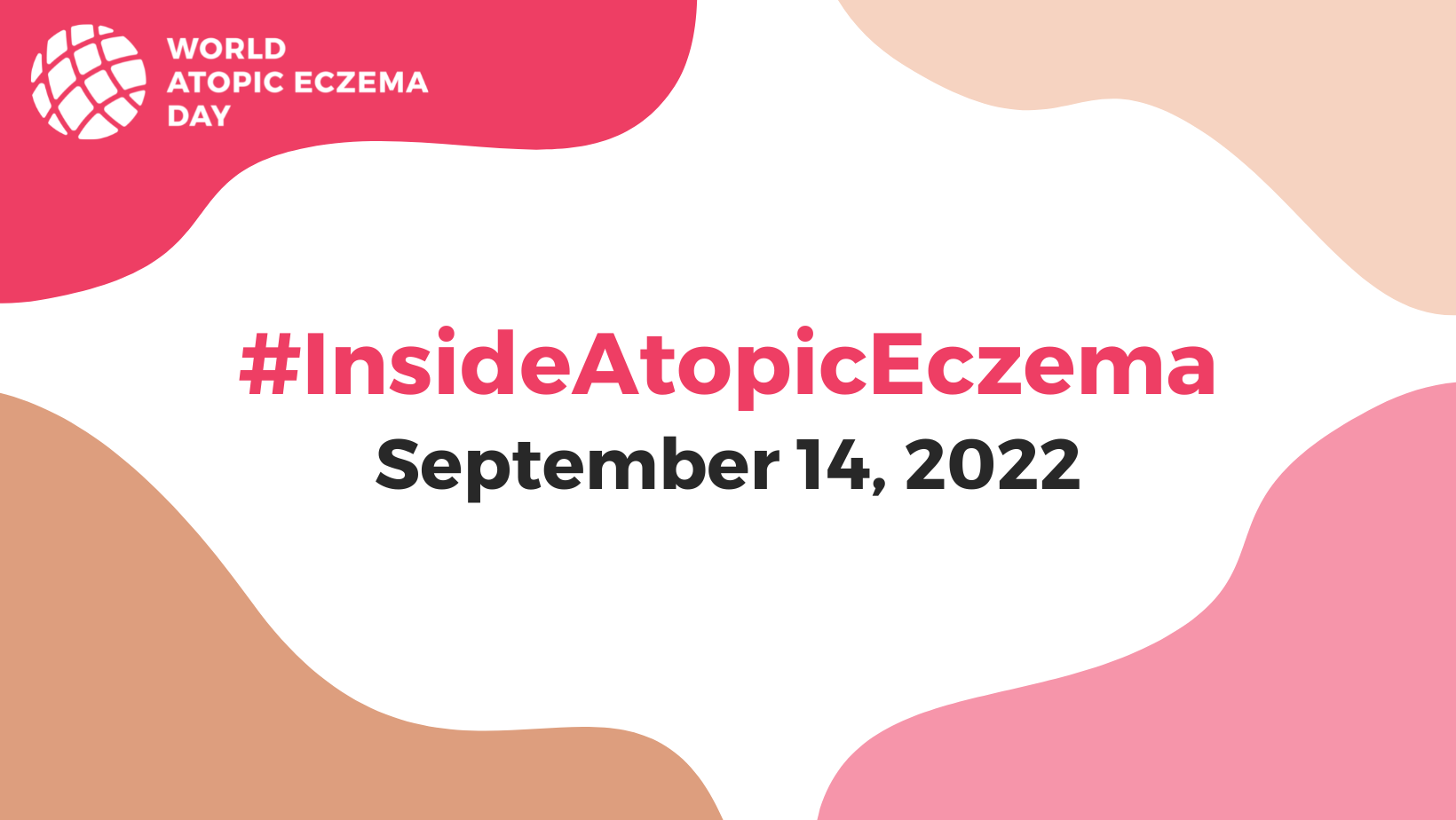 LinkedIn Banner

Twitter Banner

World Atopic Eczema Day Fund - Now Closed For 2022
GlobalSkin is excited to launch the World Atopic Eczema Day Fund, which has been created to financially assist GlobalSkin Member Organizations in the planning and execution of activities around this important day.
We invite grant applications from our Member organizations in the lead-up to World Atopic Eczema Day. Applications that demonstrate how you will raise awareness of the disease and/or build community during World Atopic Eczema Day will be considered for funding.
Proposals that fall into one or both of the following categories can be funded up to $2,500 CAD.
World Atopic Eczema Day initiatives are made possible through the generous support of our partners: