GlobalSkin is pleased to launch the GlobalSkin Member Impact Fund.
This new fund has been created to financially assist Member organizations in the planning and implementation of activities supporting their dermatology patient-led initiatives and projects for the period of October 17, 2020 – June 30, 2021.
We invite grant applications from Full and Associate Member organizations that demonstrate how they will:
Raise awareness of their disease(s).

Support their patients.

Strengthen the work of their organization.
Proposals that fall into one of four categories below can be funded up to $2,000 CAD.
Event Planning.




Grants funded in this category will support hosting information-based events, includingvirtual and in-person events (as is possible given the pandemic circumstances in 2020-2021).





Communications & Marketing.


Grants funded in this category will support the development and/or purchase of marketing activities and materials that raise awareness of Members' projects or of the GRIDD--Global Research on the Impact of Dermatological Diseases project.



Advocacy.




Grants funded in this category will support initiatives that directly support the well-being of patient communitiesand fight against the stigma, shame and other psychosocial challenges faced by dermatology patients.





Organizational Development.




Grants funded in this category will support Member organizations in building strong governance and best management practices.
As funding is limited, applications will be considered and funded based on the order they are received.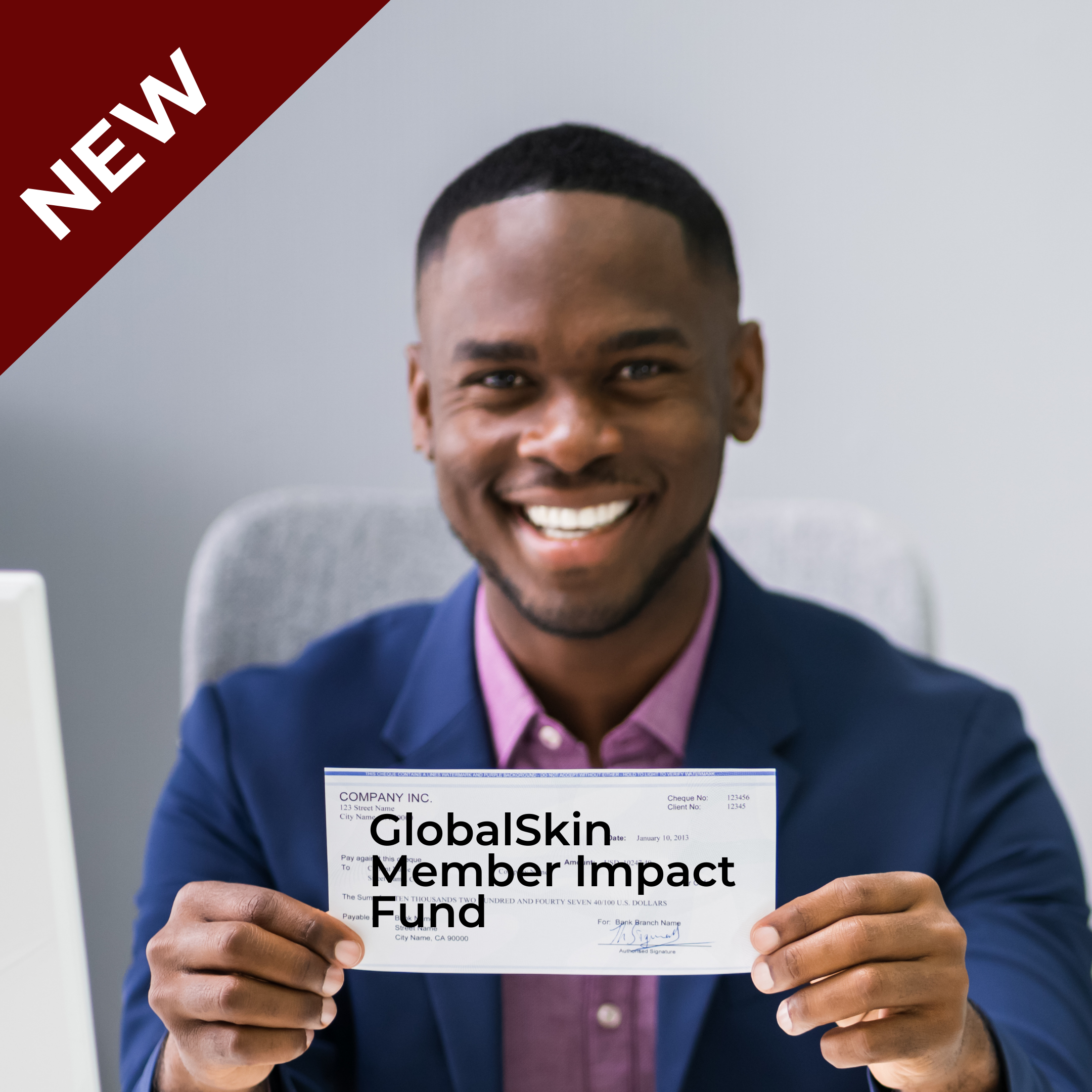 ---
Please note the application criteria:




Applicant organization is a GlobalSkin Full or Associate Member (Affiliate Members do not qualify to apply to the GlobalSkin Member Impact Fund as they are not patient-led dermatology organizations).

Project aligns with GlobalSkin Member Impact Fund categories

Project raises awareness and/or builds community locally

Project does not violate any of the program exclusions


---

Program Terms and Conditions:


Only one application per GlobalSkin Member organization is allowed.


Applications must be submitted by 5:00 pm EST on October 7, 2020.


GlobalSkin will review and approve or decline all applications. All funding decisions are final.



All applicants will be informed of GlobalSkin's funding decision by October 16, 2020.

As funding is limited, applicants will be considered and funded on a first come first served basis.


The application timeframe has now closed. Thank you to everyone who applied. Successful applicants will be informed soon.

Thank You to our GlobalSkin Member Impact Fund Partners - Bronze supporters AbbVie, Almirall, Amgen, LEO Pharma, Pfizer, Sanofi Genzyme Regeneron, UCB, and Contributor supporters Dermira and Galderma for providing Core support to GlobalSkin, which makes this Fund possible.
For more information, please contact This email address is being protected from spambots. You need JavaScript enabled to view it.