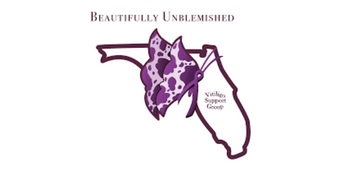 Member since: January 2021
Country: (USA/Florida)
Beautifully Unblemished Vitiligo Support Group's mission is to increase public awareness of Vitiligo and to provide support services for those affected by Vitiligo and their families through education, healthcare, and outreach.
The organization's vision it to inspire, empower and encourage every individual affected by changes in appearance from Vitiligo.
Thank you to Mrs. Tonja Johnson for sharing her stories, insights, and the work of the organization.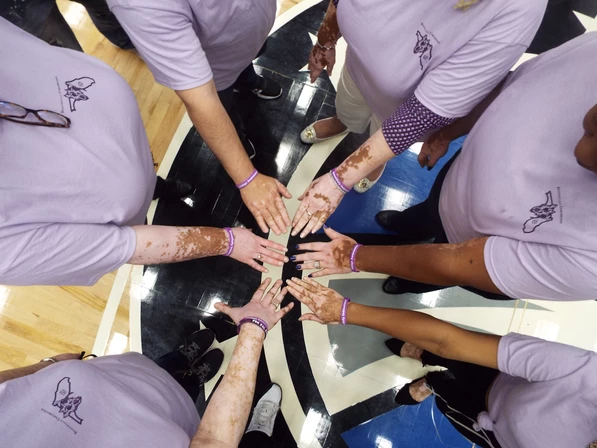 Get to know more about Beautifully Unblemished Vitiligo Support Group's below:
What do you want me to know about your organization?
We were founded in 2018 after struggling to find a support group in Florida for Vitiligo. We currently have over 175 members throughout the state of Florida. We are diverse – from ages 6 to 74. Also diverse in cultures, Indian folks, Spanish, Haitian, Jamaican, African Americans, Caucasian and Asian. Our whole mission is to help those who experience Vitiligo, navigate dermatology, and be there as a support to them. We also support our members with their mental health in dealing with the disease.
What do you consider to be your organization's biggest accomplishment and success?
One of our greatest accomplishments is just the amount of members who've joined since we started. We also did a Vitiligo photoshoot in January of 2020. It was an awesome experience – most Vitiligo patients don't like to be photographed and it was very emotional because our members could see just how beautiful they are. We have also had the chance to be interviewed on TV and have some of our members tell the community what their experience is like.
What are the biggest challenges that Vitiligo patients face?
Our legislative, our dermatologists, and others don't see Vitiligo seriously. They only see it as cosmetic. But we can't change our skin! There is no permanent cure for our condition. If we want funding, we need to be adamant about the seriousness of Vitiligo.
The cost of the existing treatment is also not affordable for many patients. Traveling to treatment centers is also very expensive and inaccessible.
What is the best piece of advice you have for skin patient organization leaders?
Don't give up! Keep persevering and make it a passion. Keep striving because the lives that you are touching and the influence you have on individuals who have a skin disorder is just so valuable. Starting this community has been so uplifting for myself and the nearly 200 other members in Beautifully Unblemished Support Group. Don't stop, because so many people rely on your work.
Learn More About This Organization:
Website: https://www.beautifullyunblemished.com/beautifullyunblemished
Facebook: https://www.facebook.com/beautifullyunblemished/
Twitter: https://twitter.com/beautifullyunbl
Instagram: https://www.instagram.com/beautifullyunblemished/