The APPF was created in 2005 by patients. Its aim is to provide help, information and support to people suffering from rare autoimmune blistering skin and/or mucous membrane diseases such as Pemphigus, Pemphigoids, Epidermolysis Bullosa Acquisita, Linear IgA Dermatosis or Dermatitis Herpetiformis.
This is what we've been up to: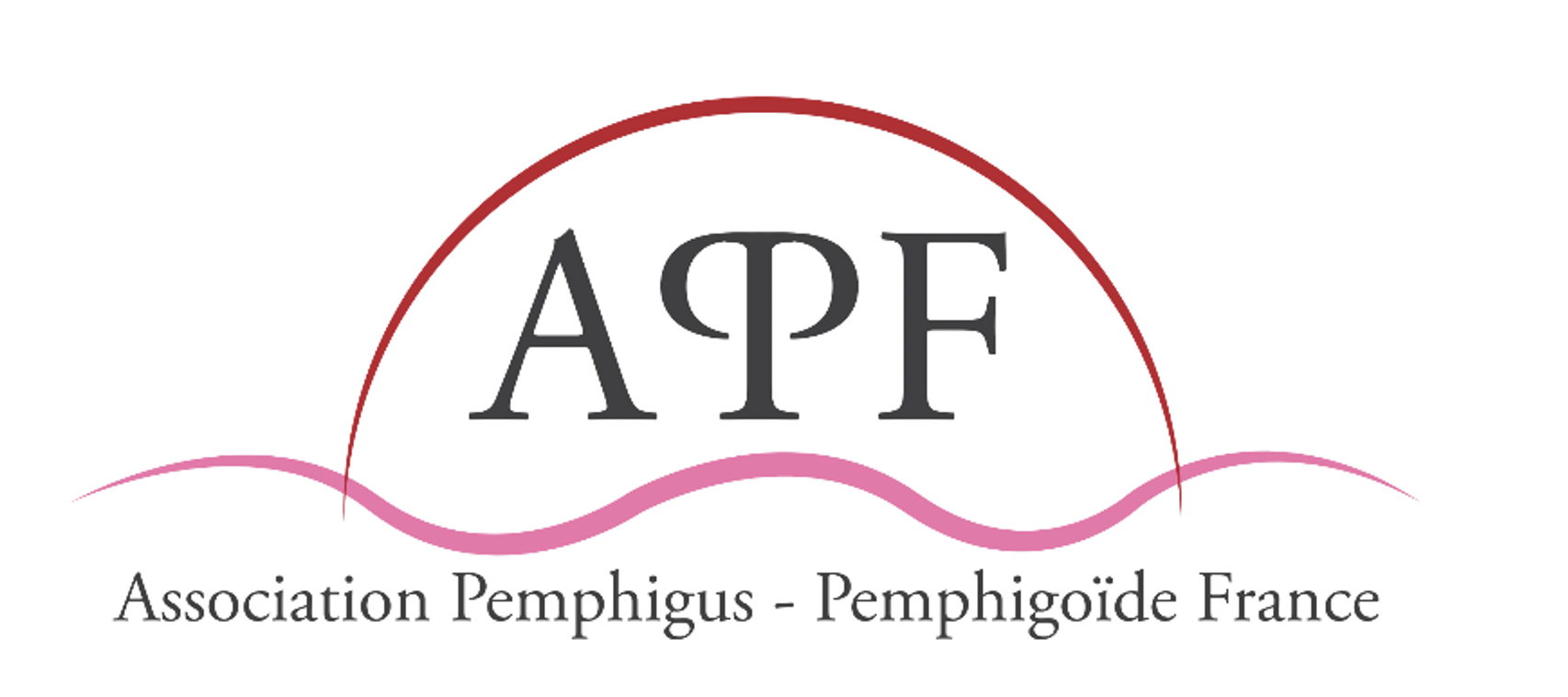 Working on Patient Journeys (asked by Eurordis and to be shared with the ERN SKIN doctors) - we've finalized the one on Pemphigus and are working on the ones for our other 2 main blistering diseases (bullous pemphigoid and mucous membrane pemphigoid); the others will follow
Being involved with the European Medicine Agency – this year, we've been asked to participate in the evaluation of two medicines for one of our diseases by giving the patient perspective on the clinical trial to be put in place
Reworking the prescription format – we call it in France, the « ordonnance justifiée » or « expliquée »: we've worked on a new prescription form with the Expert Center, Avicenne Hospital, that explains why medicines are prescribed – for instance, why are calcium, potassium added? this has been long-awaited by patients, home care & family helpers especially in the case of our older patient population; this new prescription format helps everyone understand exactly :
what has been prescribed (the medicine of course)
what organ(s) it affects
its possible side effects
the rate at which it has to be taken and why, and, whether it has indeed been taken by the patient
Since we have a specific set of medicines, it is easy to program the side effects for all of these in the form's database; this means that the doctor only has to enter the name of the medicine and the necessary dosage as usual– all the rest of the information having already been pre-entered.
Being part of the "Commission des Usagers" (a Patients' Commission is set up in each public and private health establishment to represent patients and their families) and belonging to the committee on the "consent letter" review that is used for clinical trials - we are reviewing the phrasing and vocabulary of these letters. The legalese and the style are just too impenetrable for our patients who therefore give up on participating in these trials. This letter of explanation will be added to the official one written by lawyers, doctors and other administrative officials. This is done within the INSERM (Institut national de la santé et de la recherche médicale).
Being involved in the Rare Disease French Alliance... and other rare disease French networks
Representing patient advocacy in hospitals: we have patient advocates who represent us in our 4 Expert centers, and, in the ANSM (French National Agency for Medicines and Health Products Safety) - our organization continues to receive the appropriate accreditation.
Working on putting together a disease status booklet: we are working with our expert centers on the writing of a disease follow-up booklet so that home medical care is clear for everyone. It is a comprehensive booklet with all the necessary recommendations for patient care.
Participating in patient education workshops: 16 of us have participated in workshops organized by our doctors in the Expert centers to train us in :
understanding the complexities of our diseases
recognizing relapse signs, studying specific cases (from pictures, histology/ biology samples etc...)
understanding multi-disciplinary doctor meetings
So that in turn, we can help our patient population. This is particularly helpful to the volunteers on our hotline, the 6 people in our organization, who receive daily calls from either patients, family members, nurses, or other HCPs who have questions - for instance, questions about the disease, a diagnostic odyssey, insurance and reimbursement issues, about help with dealing with administrative nightmares, writing formal letters, telling families who have a parent in a nursing home to make sure their parent is receiving the appropriate care etc...
Continuing to develop tools for HCPs: we have written booklets on topical care, on our specific diseases, on the necessarily multi-disciplinary approach to the care and treatment of our diseases; we transmit the transcriptions of our doctors' lectures to HCPs and para-medical professionals. We translate these documents when necessary.
Continuing to act as a liaison between the ERN SKIN auto-immune blistering diseases group, the e-PAG SKIN group and the other European organizations who share our diseases.
Upcoming events:
Our new website...
ERN SKIN annual virtual meeting on October 2, 2020
Virtual EADV: October 29 – 31
Our Patient Organisation Virtual Day on November 21