GlobalSkin attended the EADV's 30th

Anniversary Congress which took place on September 29-October 2, 2021. For the fifth consecutive year, GlobalSkin and the EADV Patient Working Group have co-organized a special joint session. This year's topic is "Physical and Emotional Pain of Dermatological Conditions: Helping You Support Your Patients", and is taking place on October 2, 2021 - 10:00-12:15 CET. All patient organizations & attendees are invited to attend.
We are excited to have the GRIDD project featured on October 2 during the Open Communication Poster Presentation during this year's congress. Rachael Pattinson, GRIDD researcher from Cardiff University will present: "Development of the Patient-Reported Impact of Dermatological Disease (PRIDD) Measure: A Concept Elicitation Study."
As of February 2022, GlobalSkin is a signatory to the EADV Joint Statement on skin cancer prevention in the context of the European Union's Beating Cancer Plan.
In 2020, GlobalSkin was invited to sit on the European Academy of Dermatology and Venerology (EADV) Patient Association Working Group (PAWG), as the first patient organization representative. This is a testament to the positive working relationship that has been developing between the organizations for some time. It also speaks to the connectedness of GlobalSkin to the European dermatology patient community which makes up just over half of our membership.
GlobalSkin Executive Director Jennifer Austin is actively engaged on the PAWG in planning the annual jointly organized special interest session (focused on patients) at the EADV's Annual Congress.
Jennifer has also been providing advice on the EADV's Patient Corner website page to ensure it is inviting and supportive from a patient perspective.
In 2020, GlobalSkin also launched a COVID Townhall Series; these webinars were focused on how the coronavirus was affecting dermatology and dermatology patients. Working with stakeholders like the EADV to bring expert presenters together to share their knowledge and research with GlobalSkin Members. Click here to learn more.
EADV Newsletter featuring work with GlobalSkin
A Guiding Role for the EADV - Summer 2021
Putting Medical Dermatology on the EU Policy Agenda - Summer 2021
Improving Your Patient Reviews Through Patient Satisfaction - September 2020
2020 EADV Virtual Congress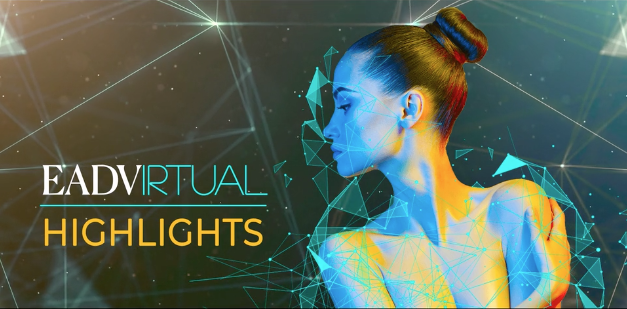 GlobalSkin was present for the fifth year in a row at the European Academy of Dermatology and Venereology (EADV) Congress. On October 30, 2020, Christine Janus, GlobalSkin CEO had the privilege of giving a plenary presentation directly to the EADV membership and Congress attendees. Her presentation, "A Shared Vision: Changing the Way the World Sees Dermatology", was the first plenary presentation given by a dermatology patient advocate during the main Congress.
Other Congress Highlights:
Watch the EADV Faculty Highlights video here to learn the key messages that were part of the plenary presentation.


Plenary Session Presentation, by Christine Janus on Patient-Reported Outcomes – "What matters to patients? A Patient's Perspective".


4th annual special joint session co-organized by GlobalSkin and the EADV Patient Group on "Improving Your Patient Reviews Through Patient Satisfaction". This multi-disciplinary event took place October 30 and featured four patient organization leaders (including GlobalSkin President Simmie Smith and Christine Janus), clinicians,

psychologists

and, a dermatology nurse association representatives




GRIDD scientific poster – an audio presentation of the latest phase of GRIDD was available in the e-poster area.

GlobalSkin Booth – a 3D virtual booth was created as part of the Patient Village at the EADV Congress.
Other areas of collaboration between GlobalSkin and the EADV are in progress and there will certainly be more to come from this important relationship.