Supporting dermatology patient organizations is paramount to GlobalSkin. During these uncertain times of the COVID-19 pandemic, we are working to develop strategies to support our Members in their work.
We have compiled a list of resources related to the pandemic from sources including the World Health Organization, dermatological associations, and patient organizations. Information is organized by general dermatological and health information as well as by disease area.
A special Organizational Capacity section also lists resources for the new working from home environment as well as a self care tips during this unprecedented time.
This list will be updated on an ongoing basis.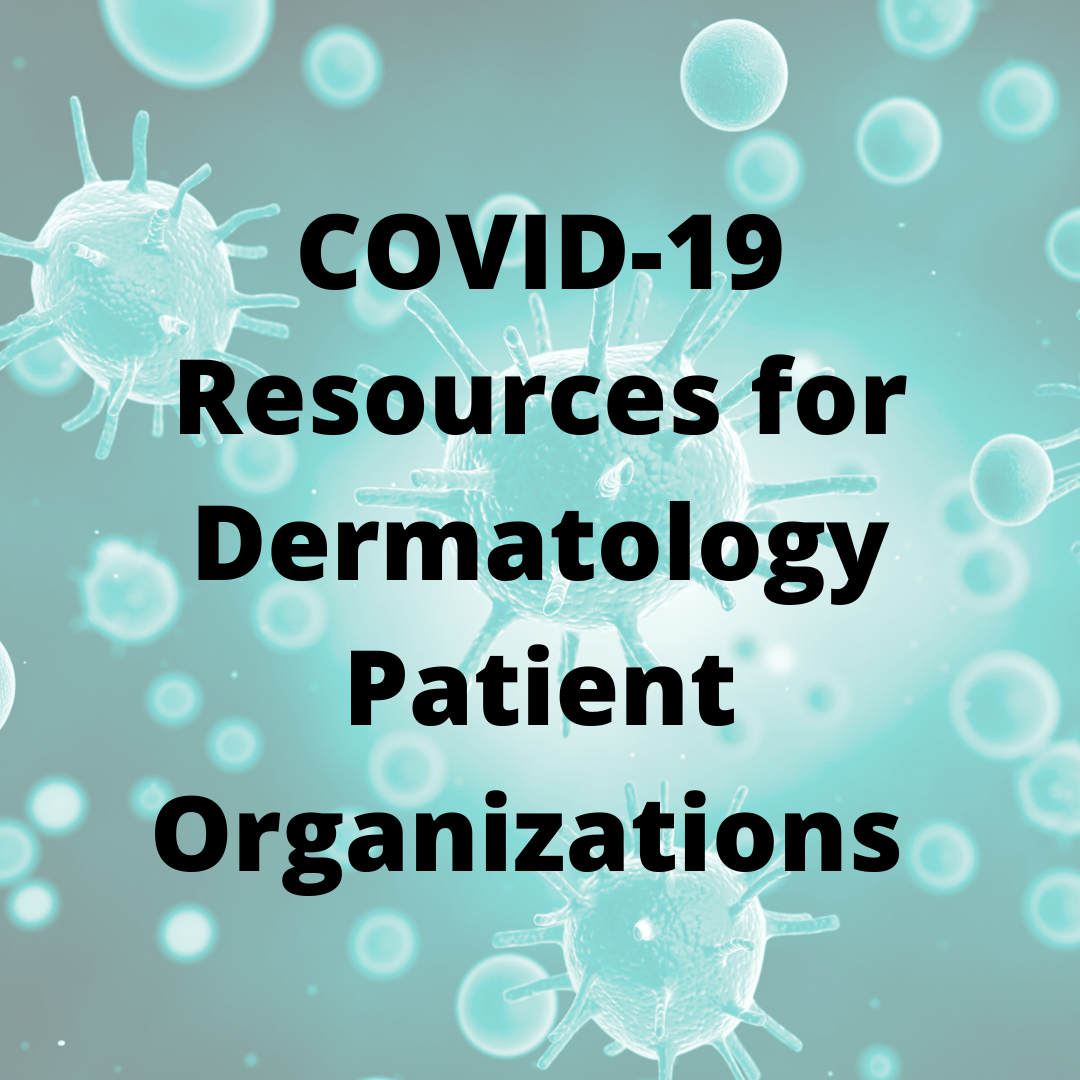 GlobalSkin COVID-19 Virtual Townhalls
During the last several months of the pandemic, GlobalSkin has collaborated with experts in various fields of study including behavioural medicine, dermatology and pediatric dermatology to offer a series of webinars related to COVID-19. In conjunction with our esteemed colleagues at the International League of Dermatological Societies (ILDS), Cardiff University and Pediatric Dermatology Research Alliance (PeDRA) we have offered dermatology patient organization leaders the opportunity to hear first hand the latest research and information on the coronavirus and how it affects dermatology patients.
Impacts of COVID-19 on Children with Dermatological Disease
June 30, 2020
In collaboration with with experts from the Pediatric Dermatology Research Alliance (PeDRA), GlobalSkin hosted a webinar focusing on pediatric dermatology with Kelly Cordoro, MD – Professor of Dermatology at UCSF and Chair of the Pediatric Dermatology COVID-19 Response Task Force – and Amy Paller, MD – Chair of Dermatology at Northwestern and PeDRA Co-Founder.
The presentation focused on the latest COVID-related manifestations in children and what the pediatric dermatology community is doing to serve its patients through research and clinical care.
Understanding COVID-19 & Its Impacts on Dermatology Patients
May 21, 2020
In conjunction with the International League of Dermatological Societies (ILDS), GlobalSkin hosted a webinar with Esther E. Freeman MD, Ph.D., DTM&H, Assistant Professor of Dermatology at Harvard Medical School and a board-certified dermatologist.
Topics of discussion included:
The risks for dermatology patients experiencing COVID-19
The dermatological manifestations and symptoms of the virus
How clinicians are tracking COVID-19 in dermatology patients around the world through the creation of COVID-19 registries.
Supporting Patients and Caring for Ourselves in a COVID-19 World
April 8, 2020
Christine Bundy PhD, AFBPS, CPsychol - Professor of Behavioural Medicine at Cardiff University presented on the very important topic of mental health, how you as patient organization leaders can help address questions posed by your patients during these stressful times of the COVID pandemic, and shared techniques to support family and friends.
Prof. Chris Bundy, a leading researcher (including on IADPO's GRIDD prjoect) and presenter in the area of psycho-social impact met with our member organization leaders.