Following 18 months of dialogue and consultations, the the World Skin Health Coalition (formerly the Global Dermatology Coalition) was established during a meeting of its Founding Partners in January 2022. The Coalition is an informal multi-stakeholder collaboration among independent organizations, societies, groups, networks, institutions and companies.
The focus of these like-minded organizations is raising awareness of the impact of dermatological diseases and increasing the healthcare prioritization of these conditions. GlobalSkin is honoured to have been confirmed in the role of Coalition Secretariat during the founding meeting.
At this time there are 20 Partners with more eligible partners being invited to join the Coalition to expand its membership. The Coalition is currently in the early stages of formation and planning activities, and has elected a steering committee. GlobalSkin along with other patient organization partners look forward to working with health care professional societies, researcher societies, derm nurses and industry partners to create momentum around this exciting venture.
More information will be shared about the Coalition in the coming months, as we look to formally and publicly launch this very exciting dermatology multi-stakeholder coalition in May 2022.
What is the World Skin Health Coalition?
A multi-stakeholder group of like-minded organizations focused putting medical dermatology on the global health agenda.
What is the Shared Ambition (Mission) of the Coalition?
To improve patient outcomes globally by raising awareness of the impact of dermatological diseases and increasing the healthcare prioritisation of these conditions.
How does the Coalition achieve its Mission?
Provide a forum where stakeholders can pool resources and take collective action.
Who are the Partners in the Coalition?
Registered organizations with members and/or operations in more than one country with a commitment to dermatology patient care. For current Partners, please see icon below.​
How was the Coalition Established?
A series of multi-stakeholder consultations were held in 2020 - 2021 - Learn more here.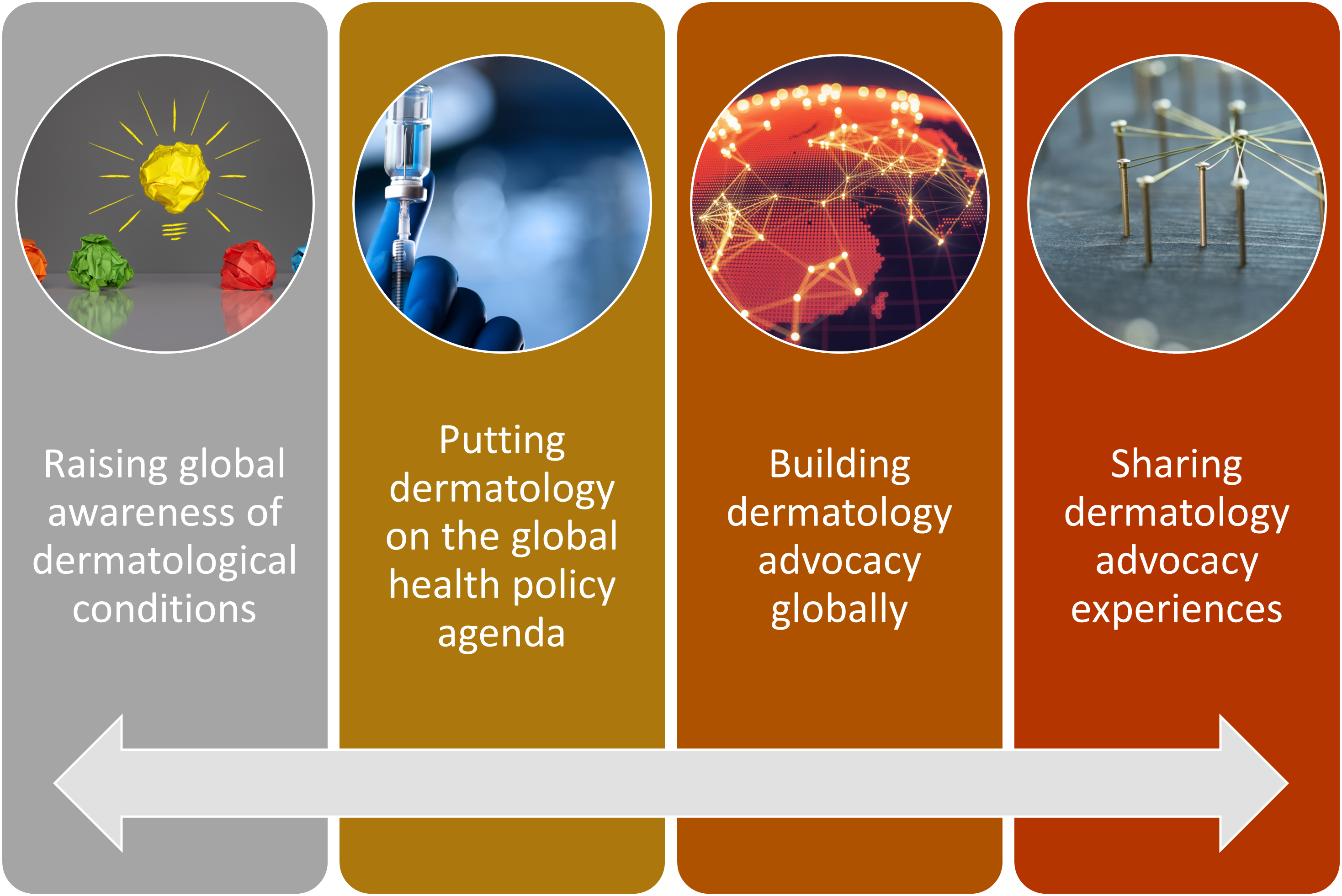 The Coalition is comprised of the following organizations: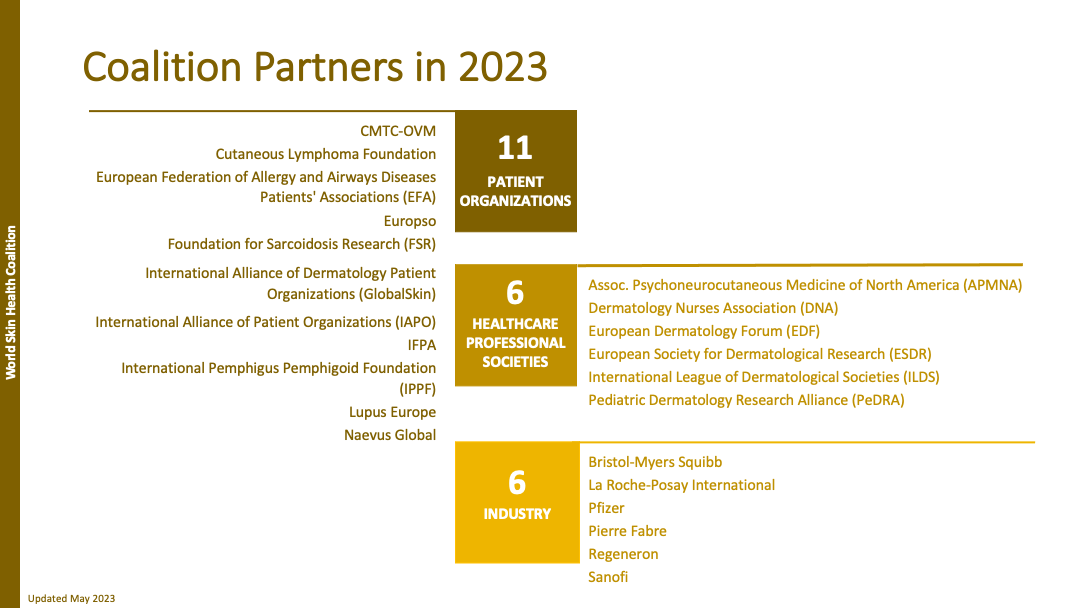 Contact Us
To learn more about the Coalition please contact:
This email address is being protected from spambots. You need JavaScript enabled to view it.
World Skin Health Coalition Coordinator and Project Manager
Coalition Secretariat – GlobalSkin
We gratefully acknowledge the support of our Healthcare Industry Partners