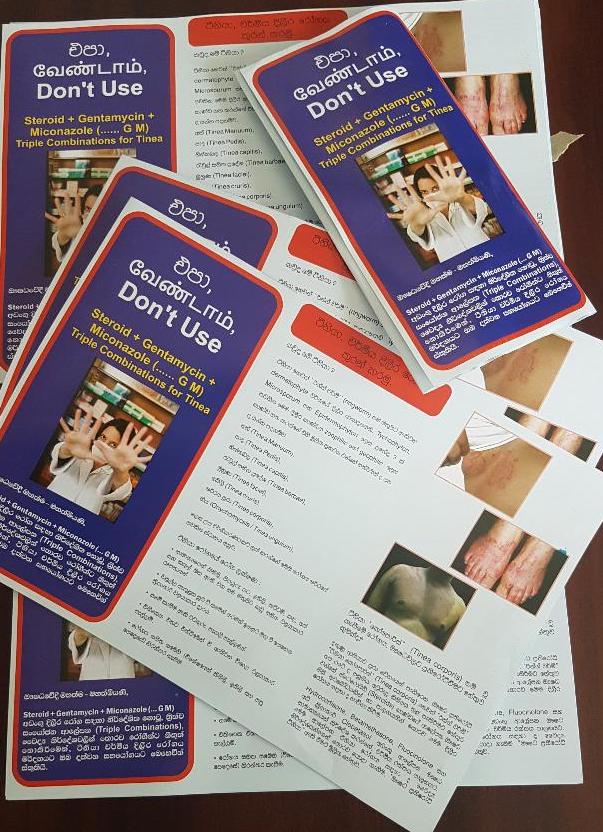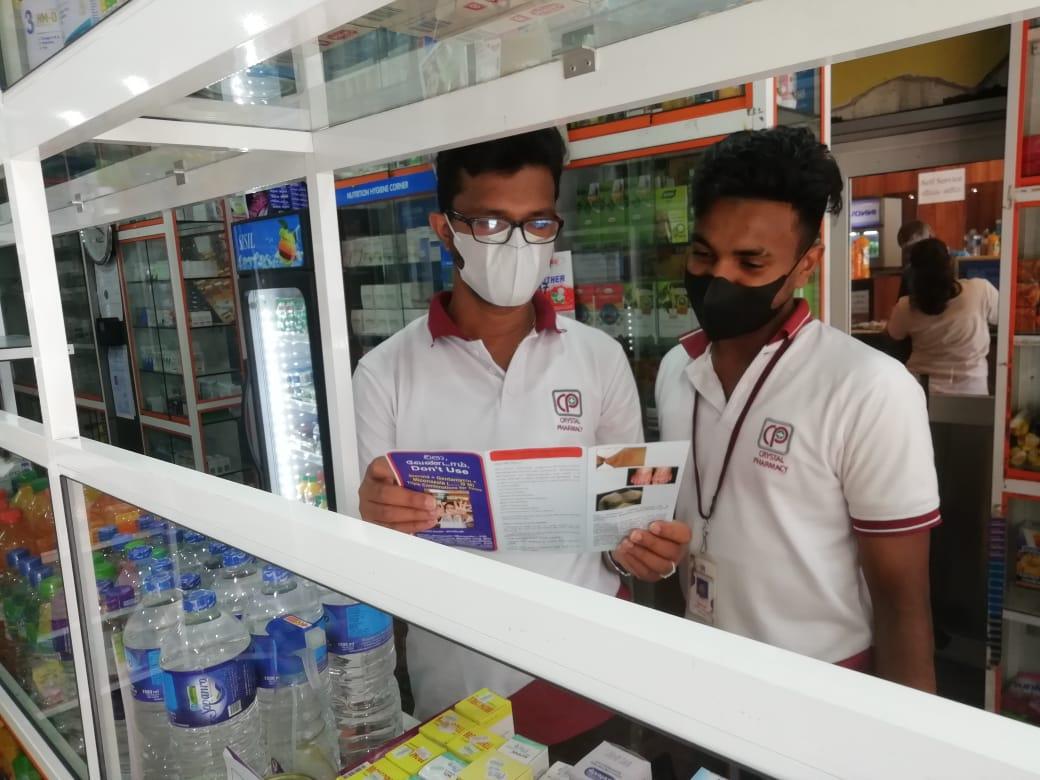 About
Skin Sri Lanka is located in Sri Lanka and supports patients and families affected by skin diseases of any sort.
Impact Fund Project
Drug-resistant Tinea Corporis is a national issue in Sri Lanka. The major factor for this problem is the unethical usage of potent topical steroids for the last 10 - 15 years. We completed a very successful event of educating and advising our community and pharmacy relevant authority on the importance of not using topical steroid cream for Tinea Corporis.
With the support of the GlobalSkin Member Impact Fund, we were able to produce banners, booklets and leaflets to educate the community and pharmacy staff island-wide.
The Biggest Success of the Project in Our Patient Community
We were able to educate and highlight the proper way of treating patients suffering from Tinea Corporis infection by qualified medical practitioners; and spotlight the importance of not prescribing or using topical steroid creams without proper medical attention.
To learn more about this organization, please visit:
Facebook: https://www.facebook.com/skinsrilanka.org